24 Famous Architects of all times which we love and fascinate about.
In this blog post, I've curated a list of some of my favourite architects who have captured my imagination and shaped my creative journey. Some are renowned pioneers who laid the foundations for modern architectural principles. In contrast, others are contemporary geniuses who continually redefine the boundaries of what's possible. These architects represent a rich tapestry of creativity, innovation, and passion.
In this opinion piece, I want to emphasize that my intention is not to rank their works but to celebrate their individuality, unique styles, and lasting impact on the architectural landscape.
Throughout this exploration, I'll share anecdotes, insights, and a glimpse into the architectural marvels that have profoundly influenced me. From the daring structural ingenuity of the past to the sustainable and socially conscious designs of the present, this list encompasses a diverse range of styles, philosophies, and movements. 
One sentence can help you understand the psychology or form an intimate connection. A quote can help you know the person's thought process and even clarify or inspire you.
Whether you're an aspiring architect, a design enthusiast, or simply someone with a curious mind, I hope this journey will ignite your passion and leave you in awe of the transformative power of architecture.
Architect Tadao Ando
Nationality: Japanese
Notable works: Church of the Light in Osaka, Japan (1989). Water Temple Hyogo (1991), The Oval at Benesse Art Museum Naoshima (1995).
My Favourite quote from Tadao Ando: "If I can create some space that people haven't experienced before and if it stays with them or gives them a dream for the future, that's the kind of structure I seek to create."
Tadao Ando, the renowned Japanese architect, his designs reflects a harmonious blend of minimalism, modernism, and the profound influence of Japanese aesthetics. I find Ando's work captivating as an architect, and several aspects particularly appeal to me.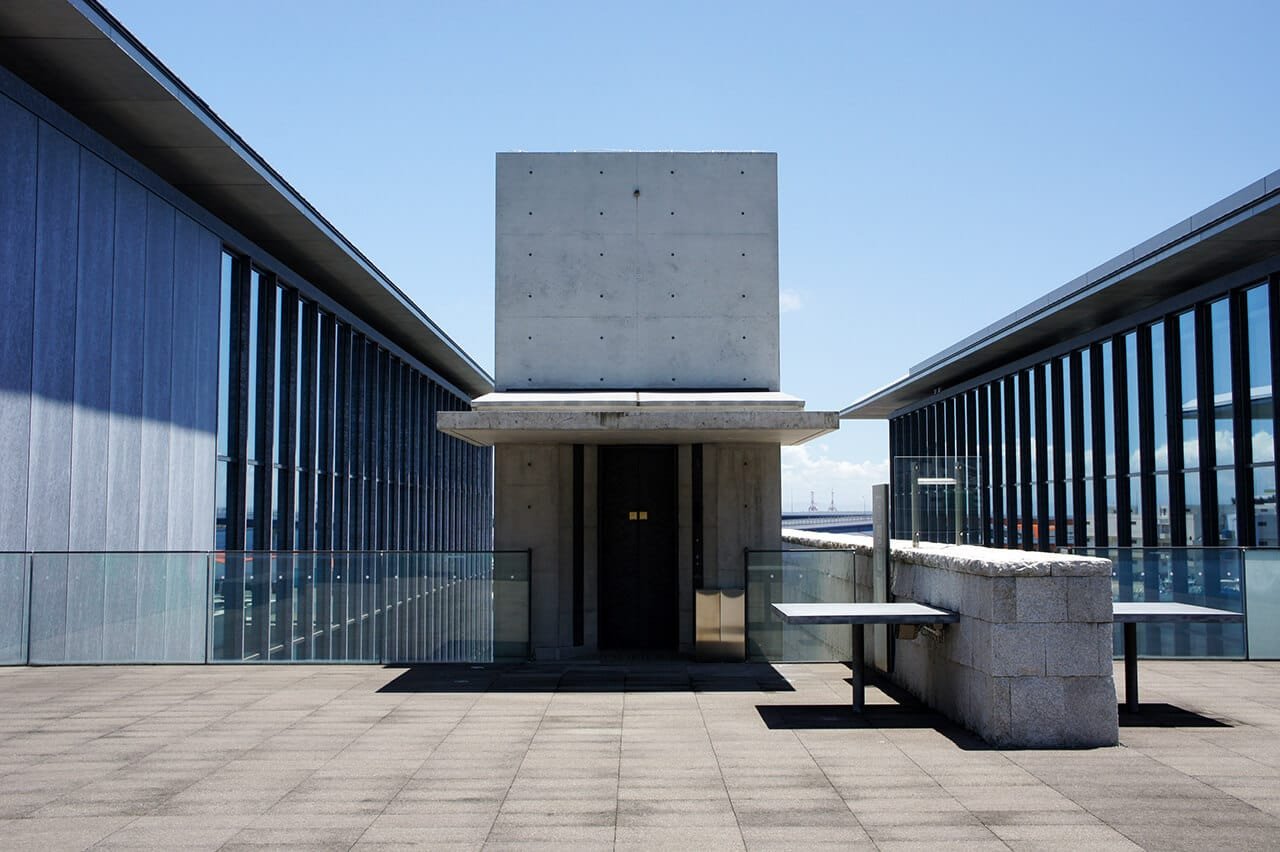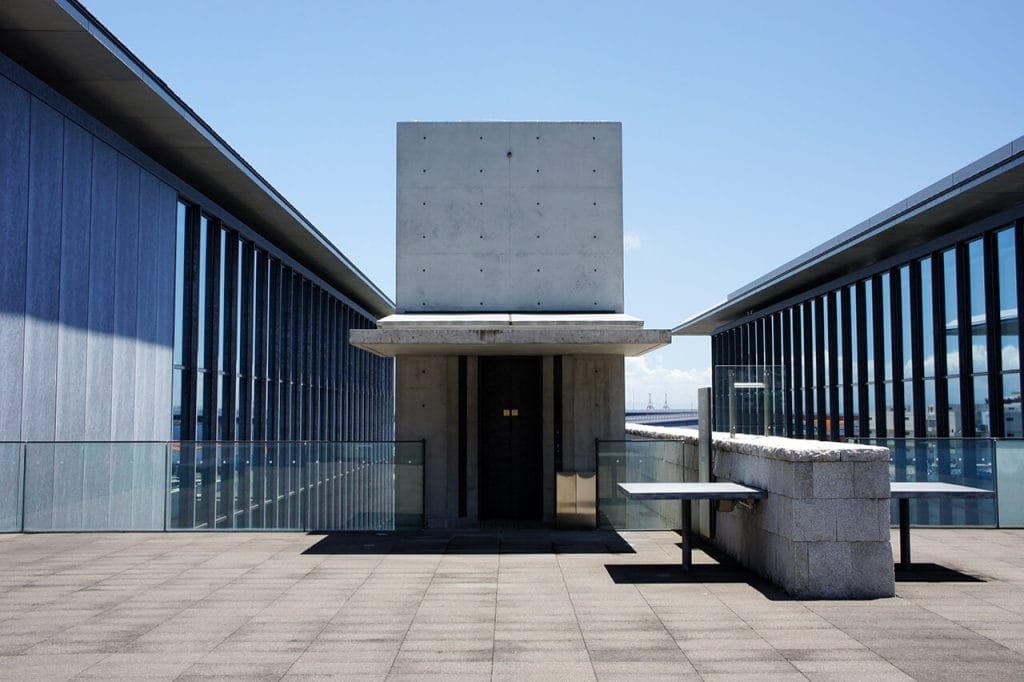 First and foremost, Ando's mastery lies in seamlessly integrating his structures with the surrounding environment. His buildings often interact with nature, creating a profound connection between the built and the natural world.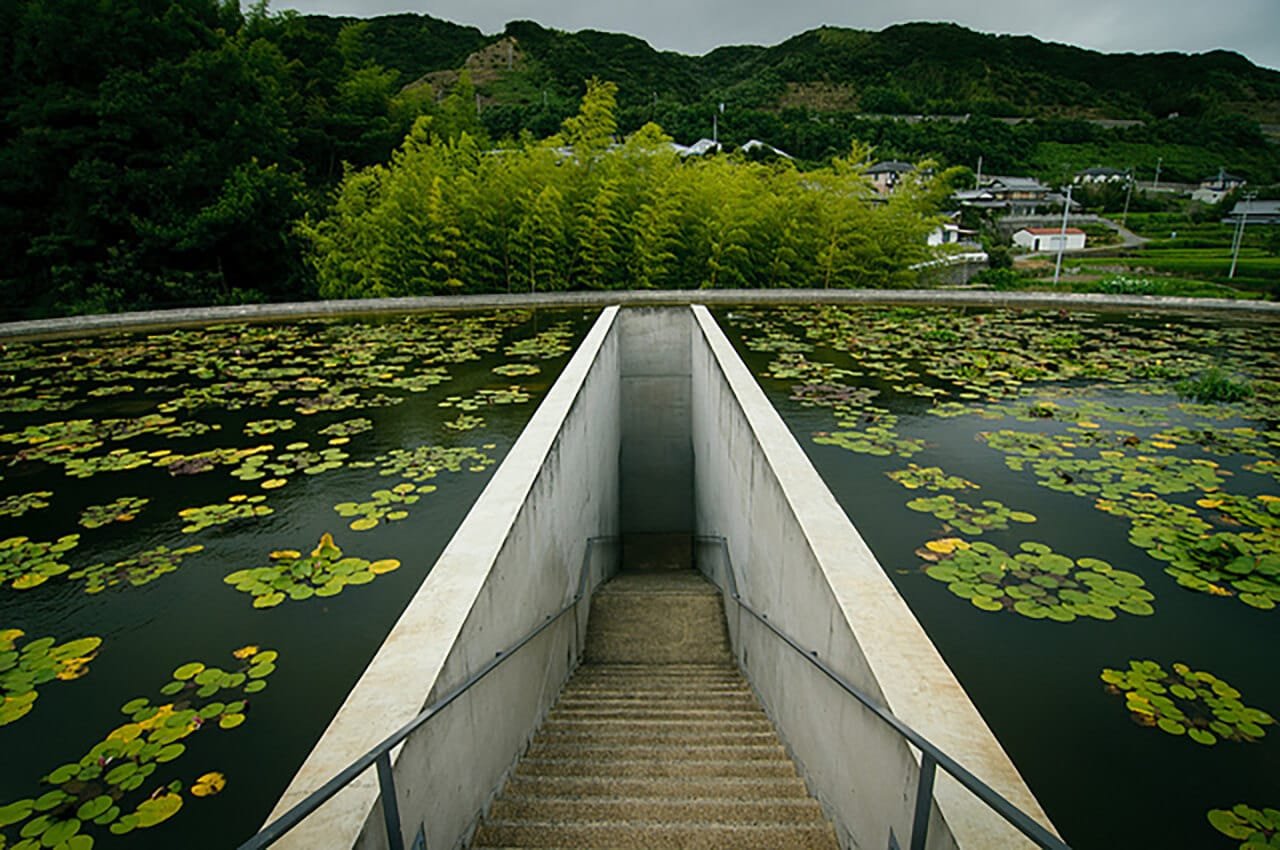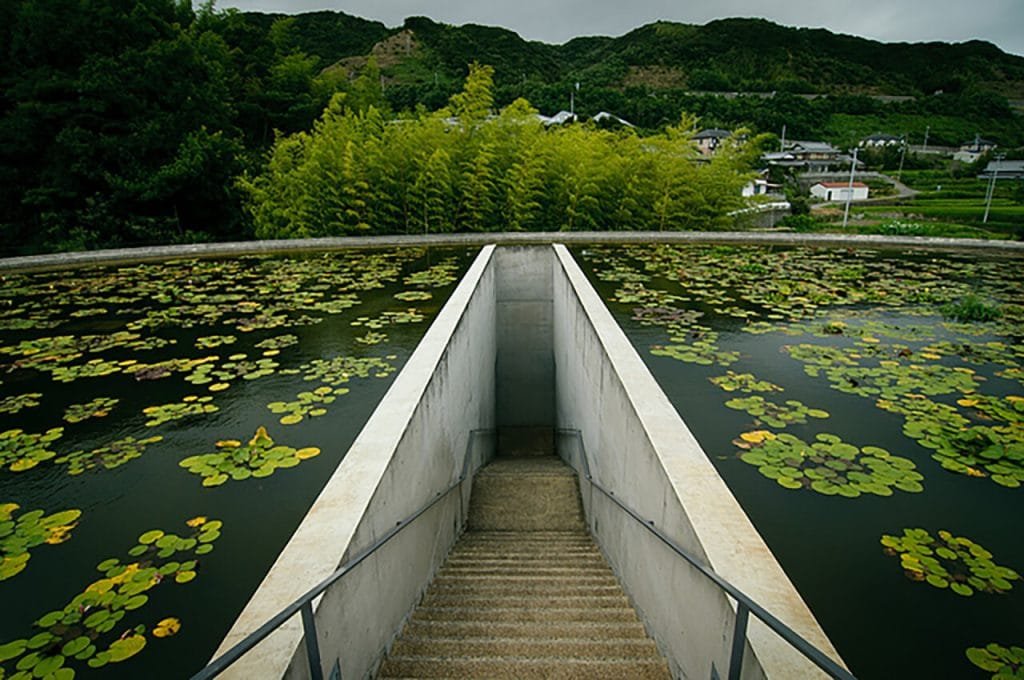 Ando's style is said to create a "haiku" effect, emphasizing nothingness and empty space to represent the beauty of simplicity by incorporating elements such as water, light, and green spaces. His architecture respects and enhances the existing landscape and creates an immersive experience for its occupants.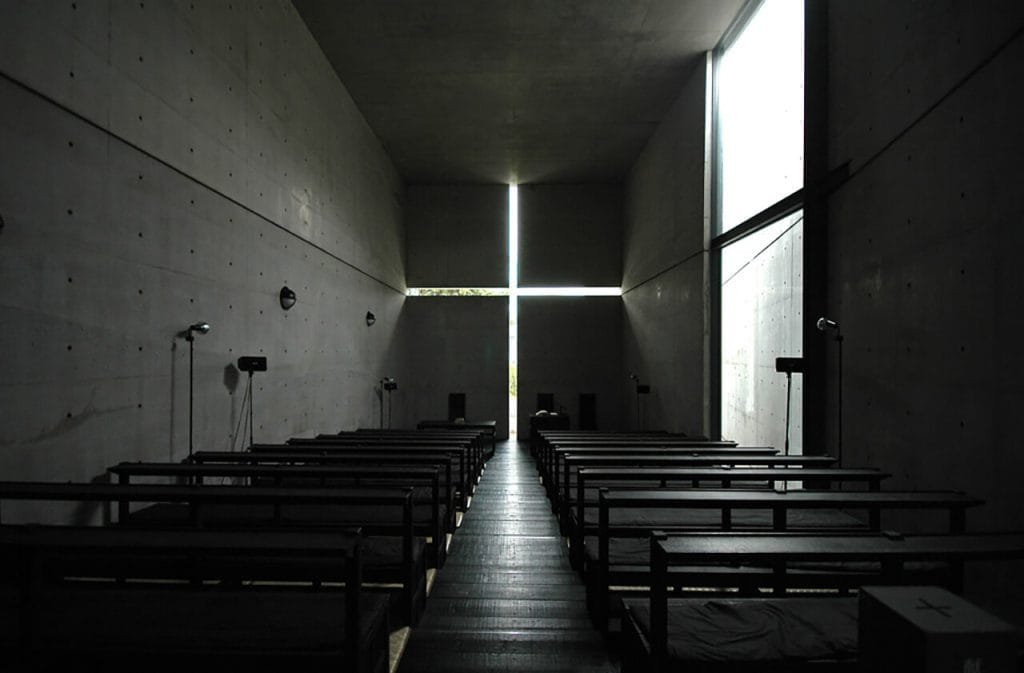 Meticulous attention to detail, the play of light and shadow, the texture of materials, and the rhythm of movement. Ando's minimalist approach highlights the purity of form and creates a sense of calmness.
Architect Louis Isadore Kahn
Nationality: American
Notable works: Salk Institute for Biological Studies, Four Freedoms Park, First Unitarian Church in Rochester, NY, Margaret Esherick House, Chestnut Hill, Philadelphia, PA.
My Favourite quote from Louis I. Kahn: "A room is not a room without natural light."
Kahn established his own Atelier (Studio) in 1935. Kahn's style evolved in his fifties, combining medieval and modernist concepts. He favored brick and concrete materials, creating monumental structures with a poetic flow and a sense of human scale. 
Ageless designs, Louis Kahn, a great architect whose work has left an indelible impression on the world of architecture, continues to captivate and inspire. Seamlessly combines modernism with a profound understanding of human emotion and spirituality.
One feature of Kahn's work that is particularly appealing is his mastery of natural light. He thought that light could shape space and inspire awe and reverence. Kahn used strategically placed windows, skylights, and light wells in his designs to give his buildings an ethereal aspect.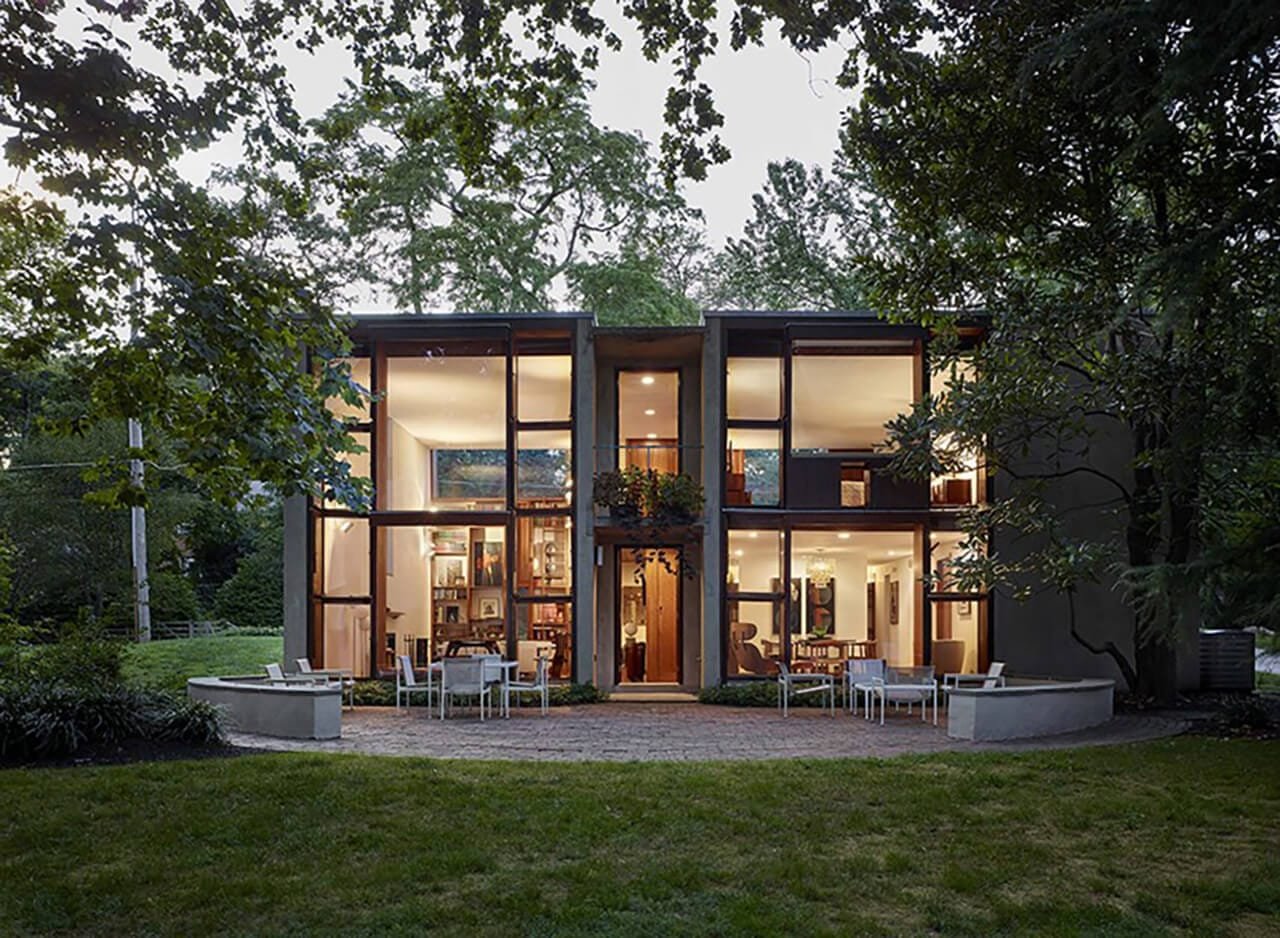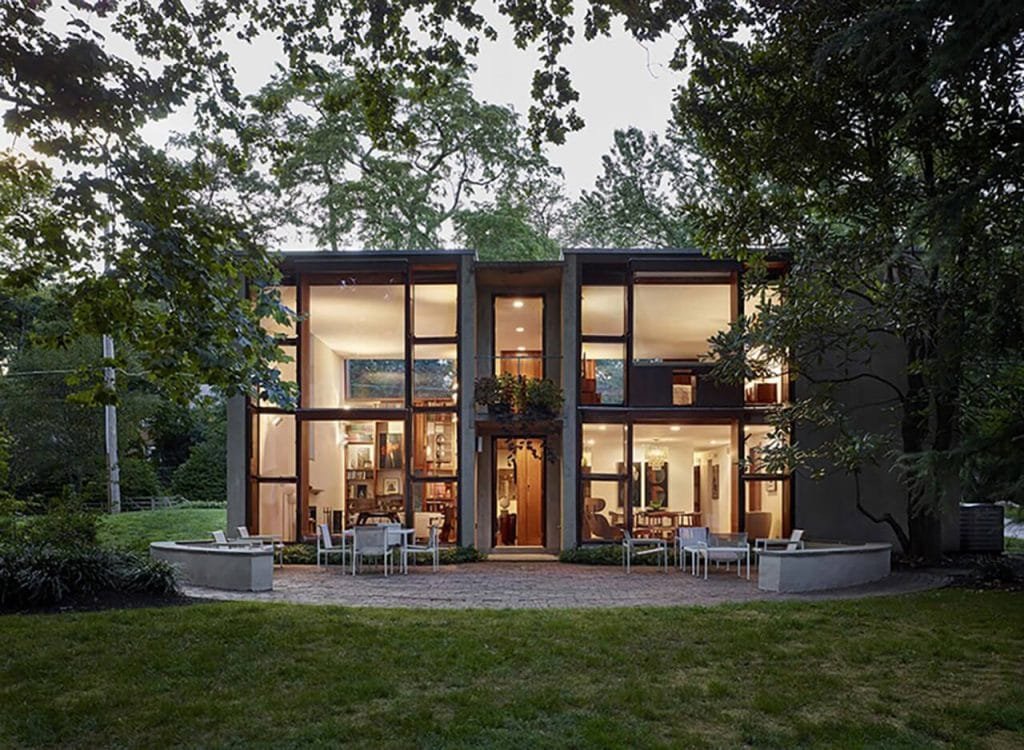 His interiors have a dynamic and reflective mood created by the interplay of light and shadow, inviting guests to engage with their environment on a deeper level. Light was crucial in Kahn's designs, as he believed in incorporating natural light into every room.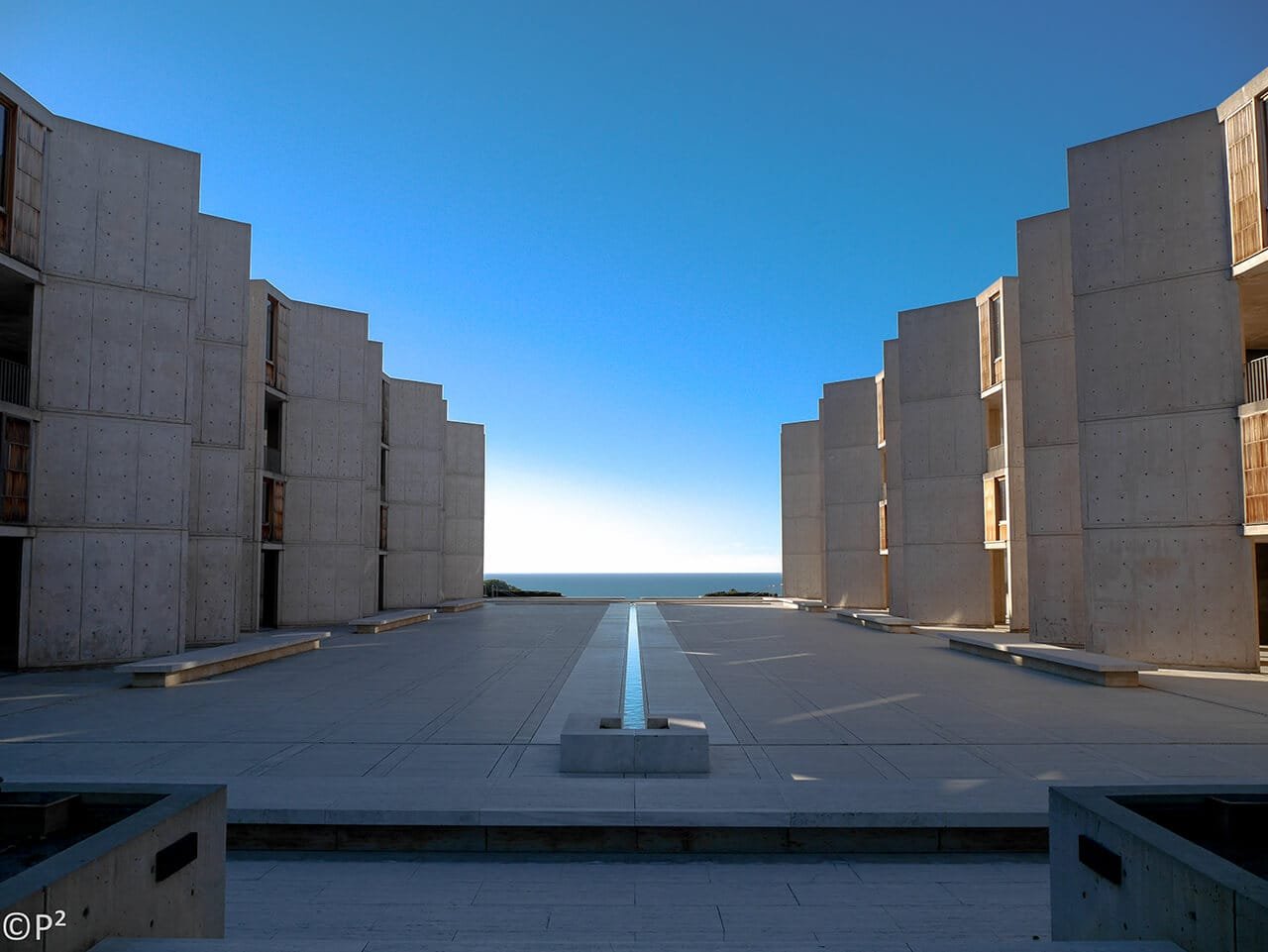 To Louis Kahn, a building's design should convey a story while also showcasing the elements it's made from. Kahn often left brick, concrete, and wood with their natural appearances and textures on display in his works. The tactile nature of architecture and his commitment to realism give his creations a timeless and permanent quality.
Kimbell Art Museum, Fort Worth, TX
Louis Kahn believed buildings should blend in with their environments, whether in the wild or the city. 

Jatiyo Sangshad Bhaban (National Assembly Building), Dhaka, Bangladesh – Image courtesy of Flickr
Kahn's buildings are striking examples of poetic interventions in their settings, which both respect and react to the existing context while resulting in something completely new and stunning.
Architect Le Corbusier
Nationality: French / Swiss
Notable works: 
My Favourite quote from Le Corbusier: "To create architecture is to put in order. Put what in order? Function and objects."
The works of the great Le Corbusier have always interested me; I was initially exposed to him in my first year of architecture school, and upon reflection, I see how little I fully comprehended his great designs. His creative methods and groundbreaking ideas revolutionized the architectural industry and remain influential today. I admire many facets of his work and approach, all adding to his lasting legacy.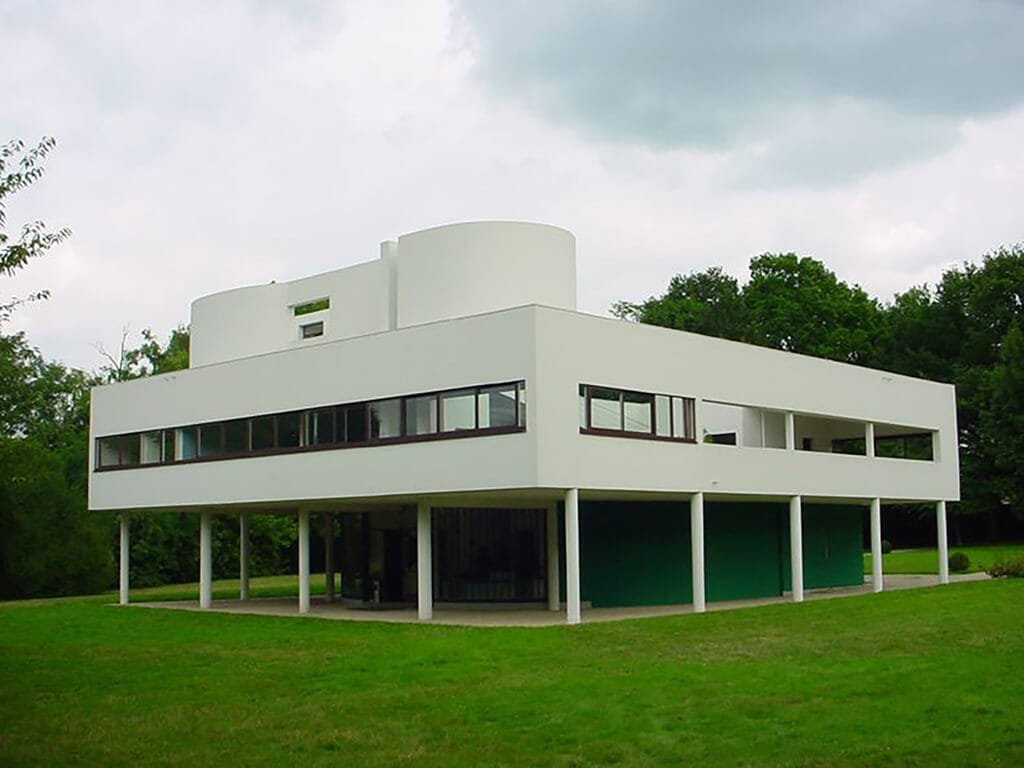 Le Corbusier's emphasis on practicality and efficiency is a defining characteristic. The spaces he designs are beautiful and practical, a testament to his architectural skill. He adored the "machines for living" theory, designing buildings to accommodate contemporary needs. His functionalist beliefs are evident in his designs' spare aesthetic, spacious floor plans, and thoughtful attention to traffic flow.
The use of concrete to such great effect in Le Corbusier's buildings opens the expressive possibilities of the material. He put them to use by making remarkable sculptural forms out of them, increasing their structural strength and malleability. 
His ability to transform an industrial material into a medium of aesthetic expression is exemplified by his use of concrete in iconic works like the Villa Savoye and the stunning Notre Dame du Haut.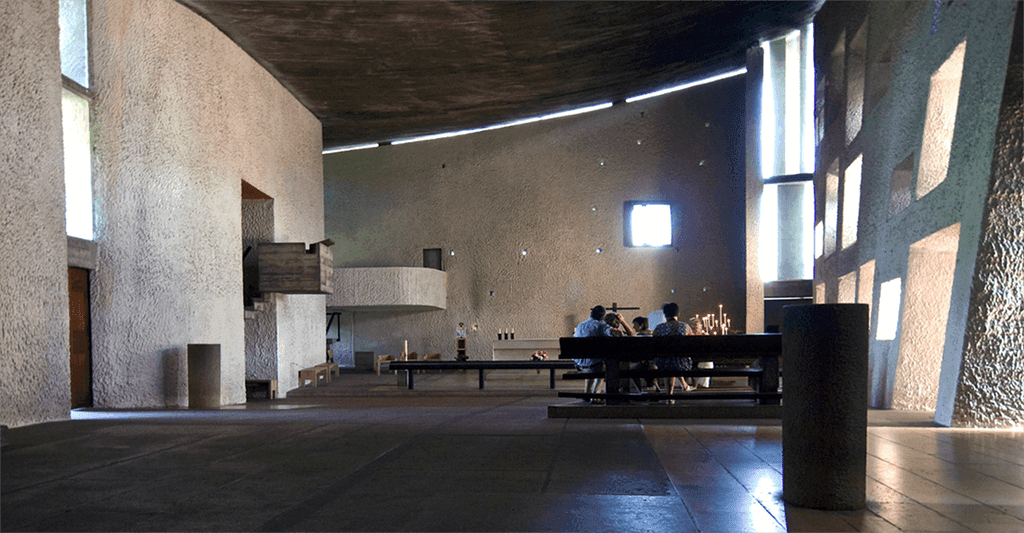 Like other great architects, Le Corbusier also fully understood the potential of light to alter the atmosphere of a space. By meticulously managing natural and artificial light, he made dynamic rooms that evoke feelings and stimulate the senses. His works provide a sense of depth and drama thanks to his skillful manipulation of light and shadow.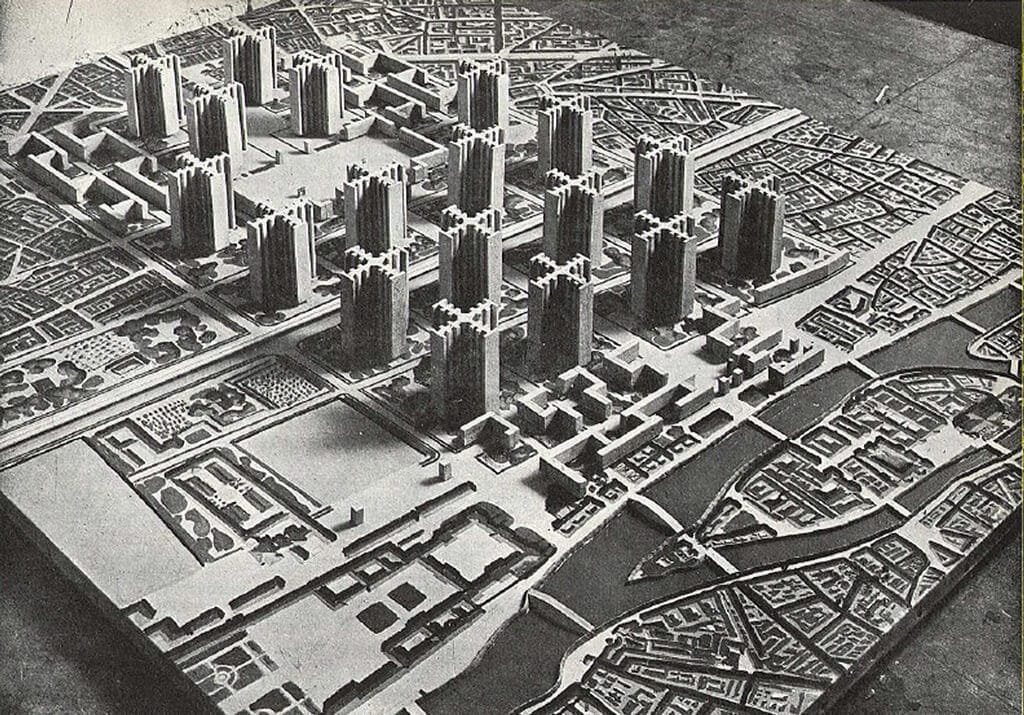 Le Corbusier's undying commitment to city planning and his vision of the "Radiant City." His vision for the future included functional and aesthetically pleasing cities. The Plan Voisin and the Unité d'Habitation were two of his urban plans that prioritized the needs of city dwellers while addressing the problems that came with rapid urbanization. 
Architect Richard Meier
Nationality: American
Notable works: The High Museum of Art in Atlanta; the Canal+ Television Headquarters in Paris, France; the Museum of Contemporary Art in Barcelona, Spain; Douglas House, Michigan; the Jubilee Church in Rome; and The Getty Center in Los Angeles
My Favorite quote from Richard Corbusier: "Any work of architecture that has with it some discussion, some polemic, I think is good. It shows that people are interested, people are involved."
Richard Meier, one of the most renowned architects working today, has left an indelible mark on the architectural landscape with his signature style and forward-thinking designs. His body of work is marked by an unwavering pursuit of modernism, a clarity of form, and an equilibrium of space. Inspiration can be found easily in many of Meier's designs. Still, one piece in particular, Douglas House in Michigan, represents the peak of his creativity to me.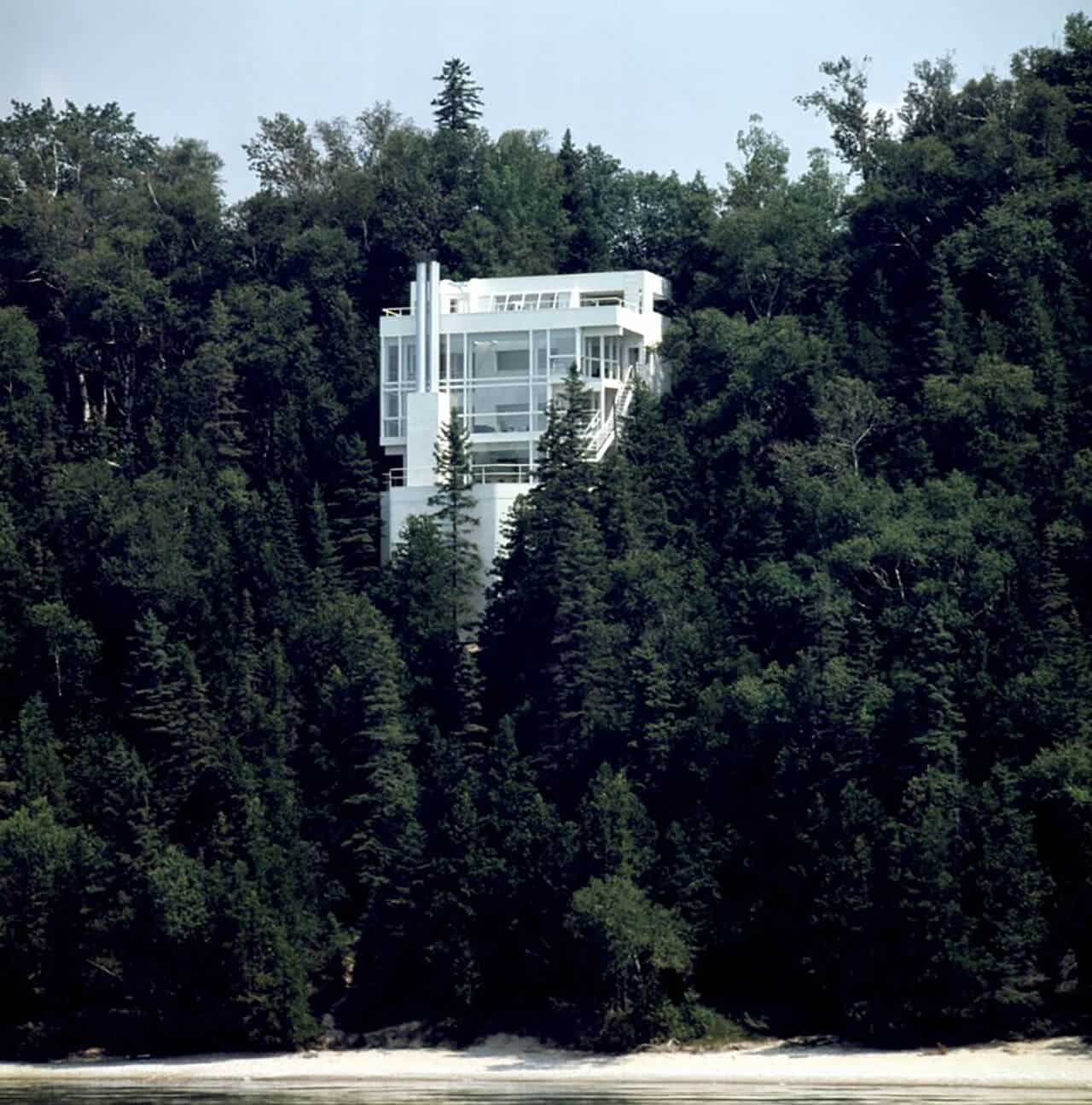 There is an astounding sense of purity (by using white in his building symbolically) and elegance in Meier's architectural vocabulary. Typically, his buildings have stark white exteriors that serve as a symbolic canvas for the play of light and shadow and reflect the essence of minimalism.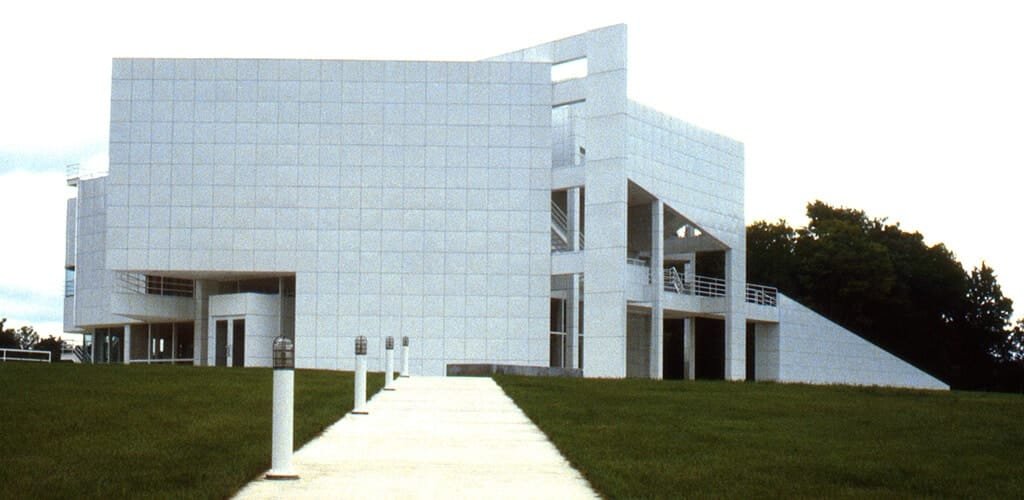 Light manipulation and well-defined spatial compositions yield lyrical and ethereal building designs. Meier's commitment to serenity-inducing design and meticulous attention to detail is inspiring.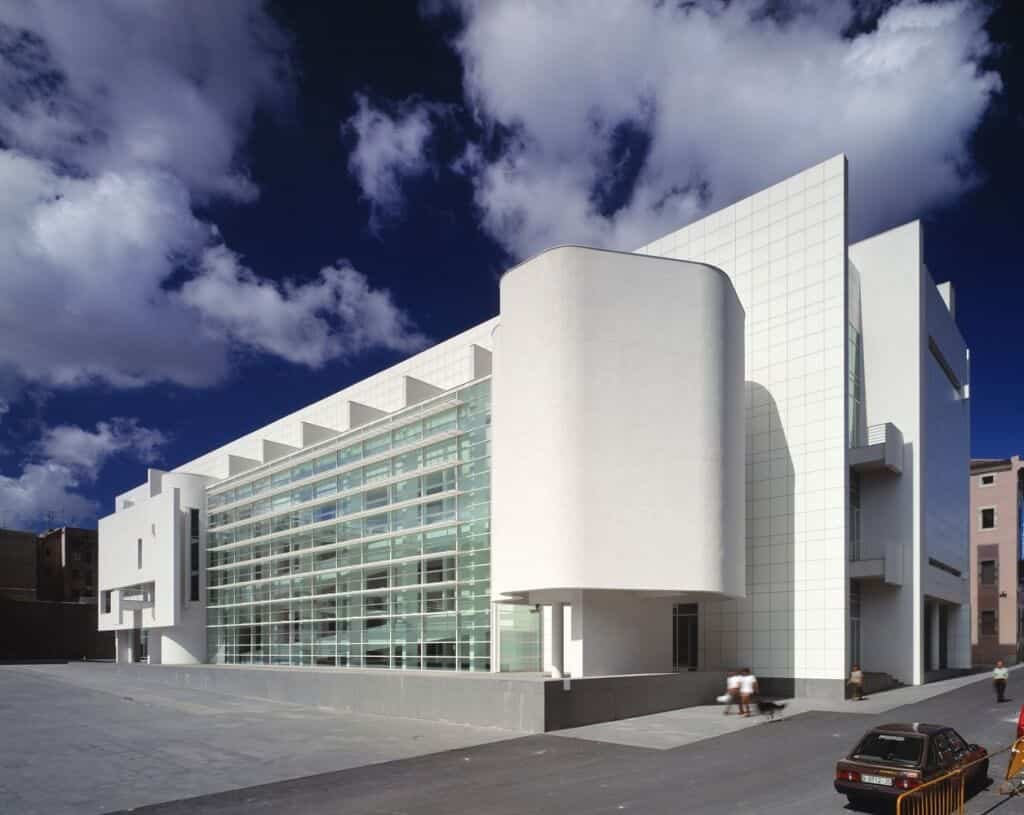 Meier manages to make his designs function in their specific contexts. Whether in busy cities or remote wilderness, Meier's buildings always deeply connect to their environments. Harmony between the constructed and natural environments is achieved through strategic window placement, sightline modification, and consideration of panoramas.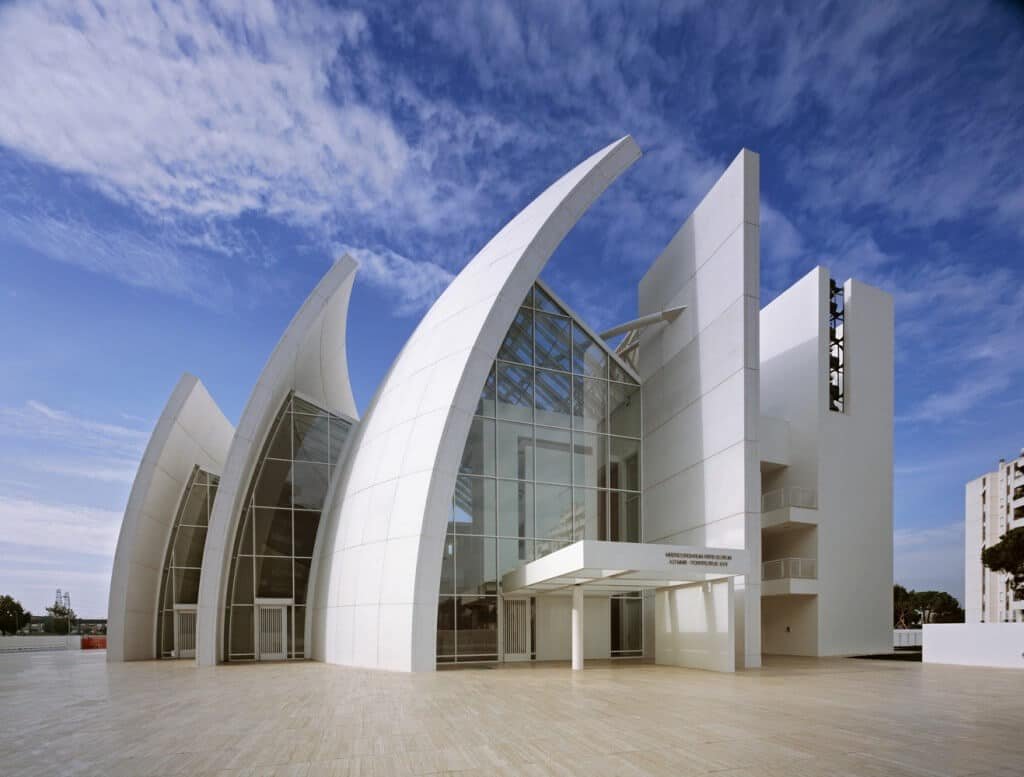 But what really speaks to me about Richard Meier is his unwavering commitment to modernist ideas. His buildings have an enduring quality that defies fashion, demonstrating the power of minimalist design. Meier's buildings have a dialogue with past references while also challenging the boundaries of modern architectural expression. Architects of all ages take inspiration from his meticulous work and focus on geometric purity.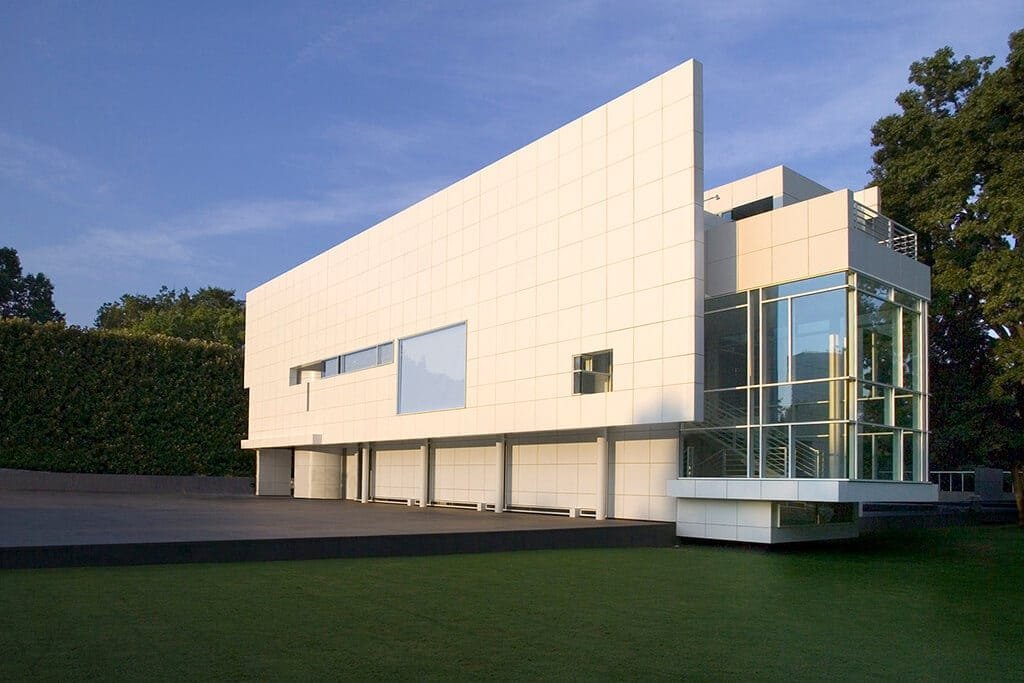 Meier's buildings are excellent examples of architecture's ability to elevate and inspire. His enormous brilliance indicates his ability to transform spaces into lyrical receptacles of light, form, and tranquillity. Whether it's the soaring atriums of the Getty Center or the tranquil house projects, Meier's work never fails to captivate and provoke thought. Each project's aesthetics, functionality, and environmental consciousness are expertly balanced.
Architect Carlo Scarpa
Nationality: Italian
Notable works: Brion-Vega Cemetery; Sculpture Garden, Castello; Pavilion of Venezuela, Venice; Casa Zentner, Zurich; Casa Ottolenghi, Bardolino and La Partigiana, Venice.
My Favourite quote from Carlo Scarpa: "If the architecture is any good, a person who looks and listens will feel its good effects without noticing."
Carlo Scarpa's unique style and meticulous attention to detail have made him one of the world's preeminent architects. The paintings of Scarpa have a classic quality that stands the test of time and leaves an everlasting impression on anybody who views them.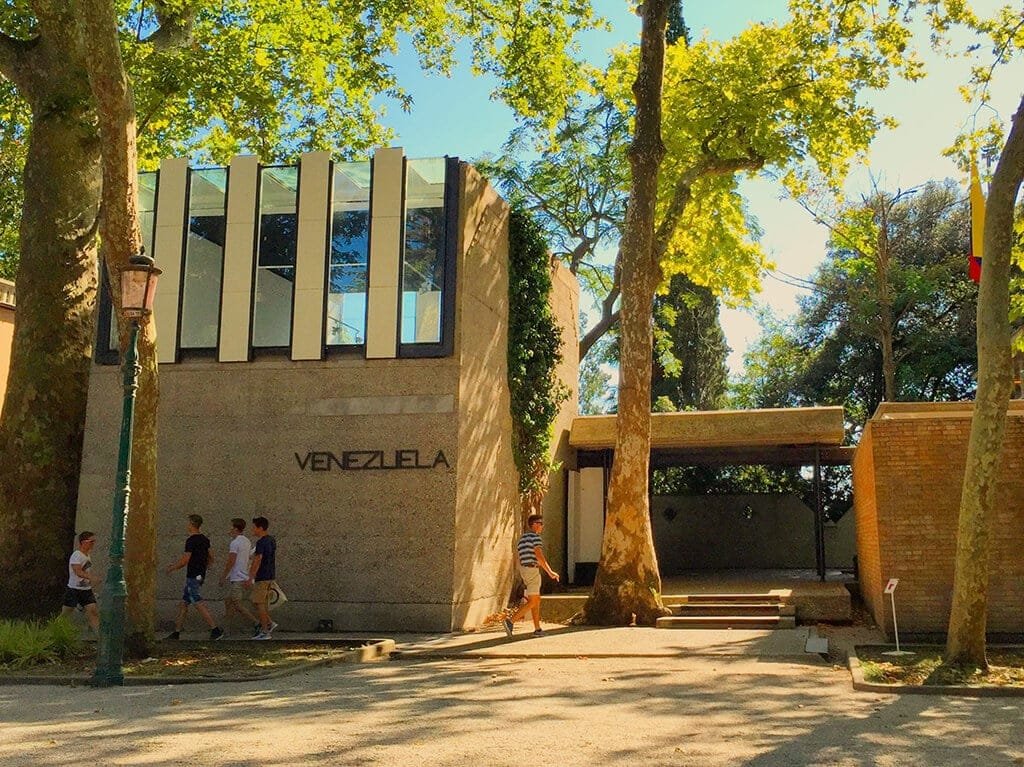 One of my favourite things about Scarpa is how well he blends the past with the present. Whether it was an ancient ruin or a historic building, he paid close attention to the surrounding environment. Scarpa did a masterful job of weaving his ideas into the fabric of the building, creating a harmonious balance between the historical and the contemporary. This method respects the past and enhances the present by letting different eras of history coexist.
Scarpa's mastery of materials and craftsmanship is also impressive. He had a unique knack for transforming ordinary components into works of art. By employing intricate techniques with concrete, deftly manipulating glass, and meticulously crafting wood, Scarpa elevated these rudimentary materials to new heights. His work reeks of skill and creativity, making one stop and admire the little details.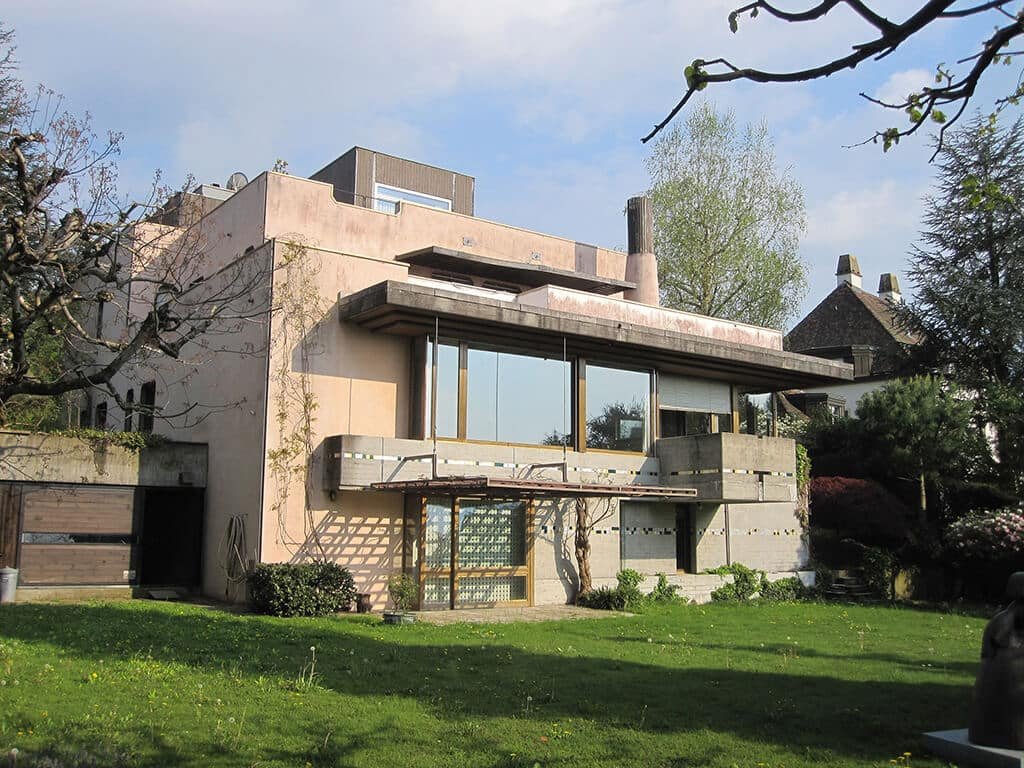 Scarpa's incredible eye for spatial arrangement blows my mind. By manipulating physical space, he could make people feel and experience different things. The dynamic interplay between light, shadow, and reflections he created in his works captivated the senses and gave his creations an understanding of life. Scarpa's spatial arrangements typically encouraged exploration and discovery, allowing for profound interaction between individuals and their surroundings.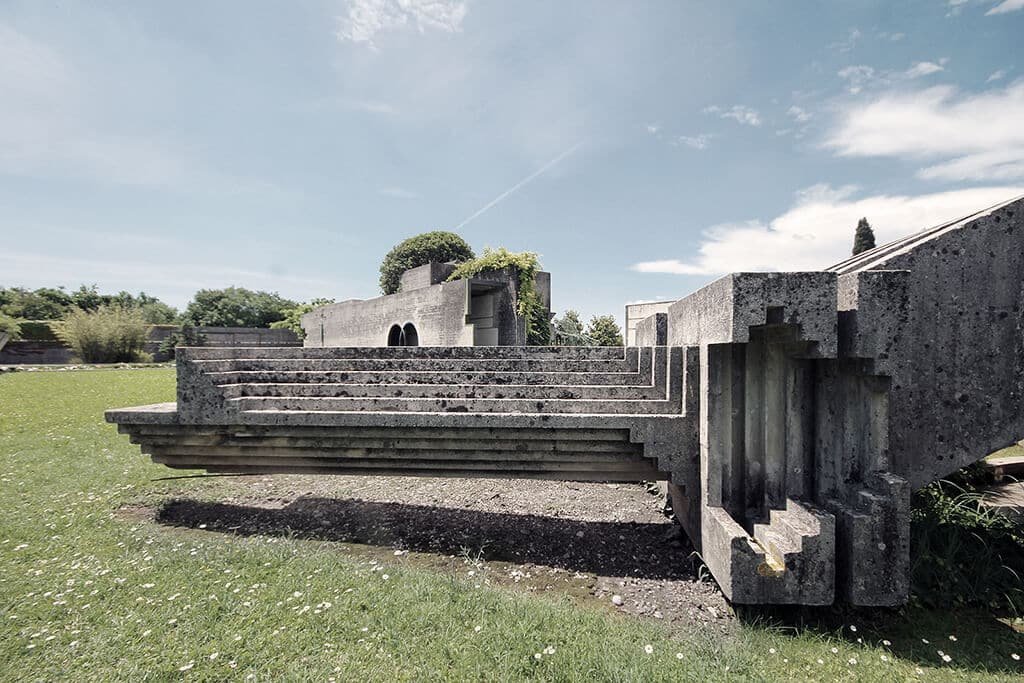 The ability to incorporate a sense of poetry into his architecture draws me to Carlo Scarpa's work the most. His pieces all have stories to tell, freezing in time and space a specific instant. Scarpa's buildings have a natural rhythm and flow, like a well-crafted musical score. His sculptures have a beauty and grace that float above and beyond the material world.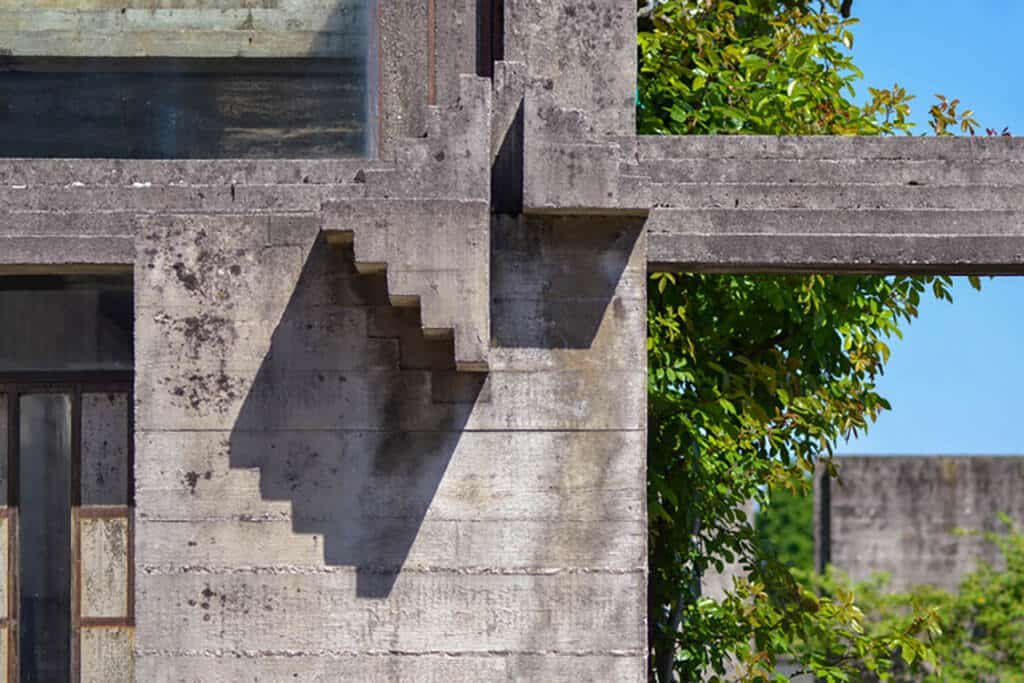 Carlo Scarpa left a legacy in architecture that displays his unyielding pursuit of perfection and his acute sensitivity to the relationships of space, material, and history. His works are notable for their seamless incorporation of historical and contemporary elements, as well as for their attention to spatial composition, artistry, material expertise, and the creation of architectural poetry. Scarpa's works continue to have an impact on architects all around the world and serve as a reminder of the power of architecture to create life-changing moments.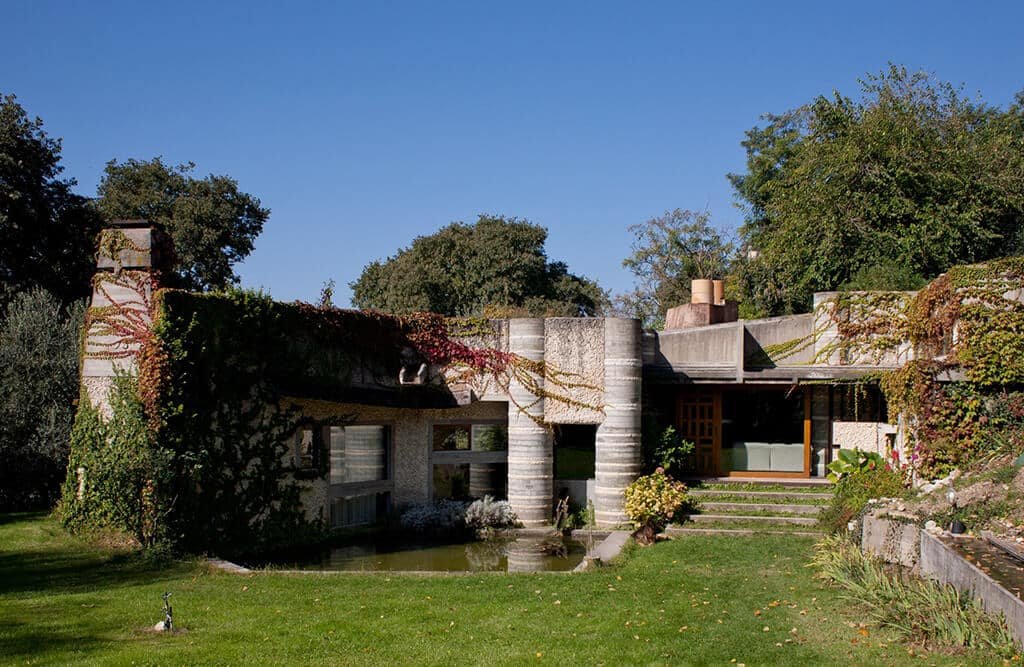 Architect Hassan Fathy
Nationality: Egyptian
Notable works: New Baris Village in Kharga, Egypt; Dar Al Islam in New Mexico, USA; Beit ar-Rihan in Kuwait City, Kuwait; Akil Sami House in Dahshur, Egypt; and New Gourna Village
My Favorite quote from Hassan Fathy: "Build your architecture from what is beneath your feet."
Hassan Fathy's innovative approach to design blends harmoniously marries tradition with sustainability. Fathy worked tirelessly to create places that reflected and cared for their surrounding cultural milieu, central to his legacy. His projects are excellent examples of architecture's capacity to foster social cohesion, safeguard natural resources, and maintain cultural traditions.
Fathy's use of regional resources and skilled labor is one of my favorite aspects of his work. Mud brick, palm fronds, and other locally sourced materials were championed by him because of their aesthetic value and long lifespan. Fathy not only created aesthetically stunning buildings with these resources, but he also gave local people more agency by giving them access to a method of building that would keep them from depleting them. This method reduced the environmental impact of his projects and boosted community spirit and pride among the locals.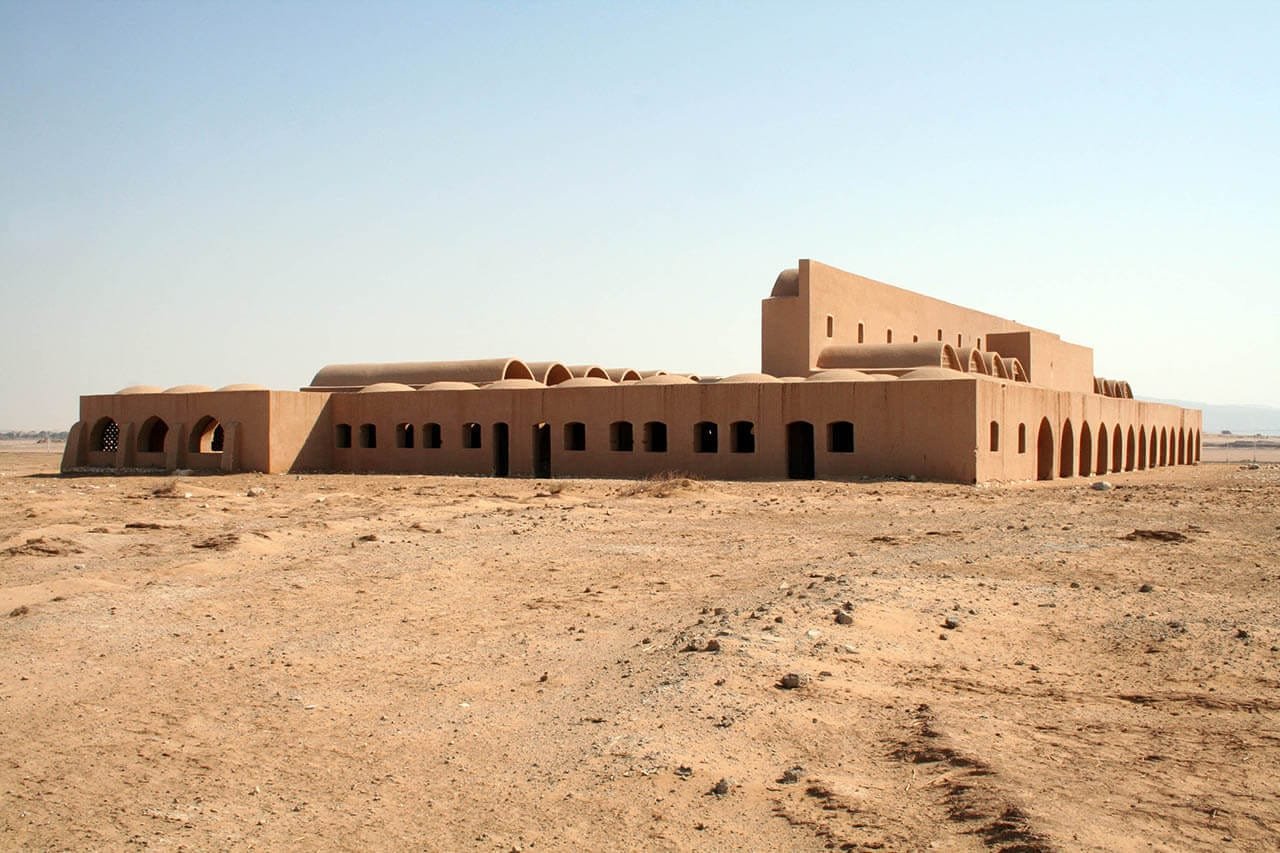 Central courtyards, narrow lanes, and covered meeting areas contributed to a sense of community and strengthened the social fabric. Fathy understood the power of architecture and 'architecture for the poor' (his book) and took this responsibility seriously, aiming to foster a sense of community and harmony via his designs.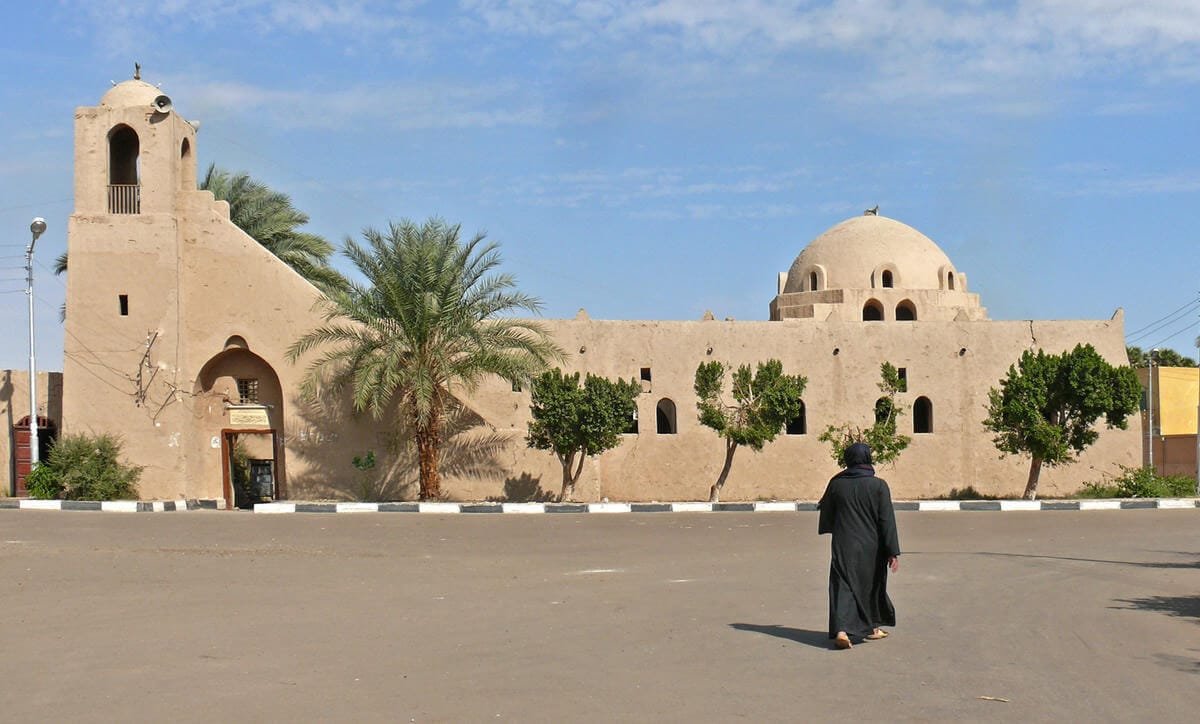 Fathy's unwavering belief in architecture's potential to better the lives of impoverished and underserved populations. Much of his work was spent researching and developing affordable housing options for the underprivileged. 
His Nubian Village project, for instance, used traditional Nubian building methods and updated them to suit modern requirements, providing an alternative to the prevalent modernist strategy. Fathy's research demonstrates the potential for sustainable, culturally sensitive building design to improve people's quality of life.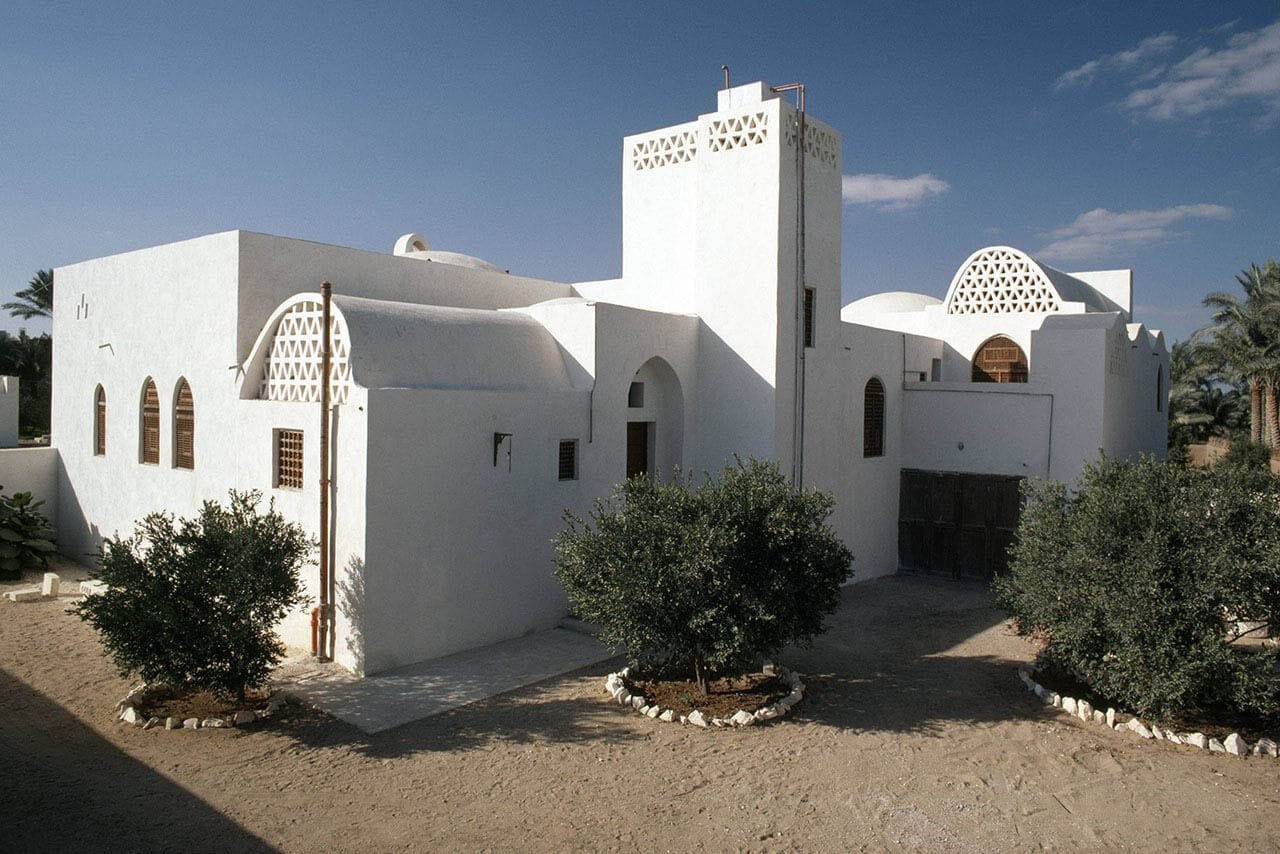 Hassan Fathy reminded us, society, of the need for long-term planning, preserving cultural traditions, and the transformative power of design. His creative methods have encouraged us to keep searching for new ways to shape the built environment to honor the past, support the present, and safeguard the future.
Architect Daniel Libeskind
Nationality: Polish / American
Notable works: One World Trade Center, Libeskind Tower, Royal Ontario Museum, Felix Nussbaum House, Jewish Museum Berlin, Danish Jewish Museum and Museum of Military History

My Favorite quote from Libeskind: "Cities are the greatest creations of humanity."
Artistic and practical, architecture may change the world for the better. When discussing architecture, Libeskind's name always comes up. As a professional architect, I've had the privilege of studying Libeskind's works in depth and looking into the profound effect he's had on the field.
Libeskind possesses a unique talent: he can effortlessly combine the current with bygone eras. He often combines classic and modern elements in his work uniquely and engagingly. This exemplifies Libeskind's mastery of architectural composition, which has allowed his masterpieces to endure the test of time and continue to inspire.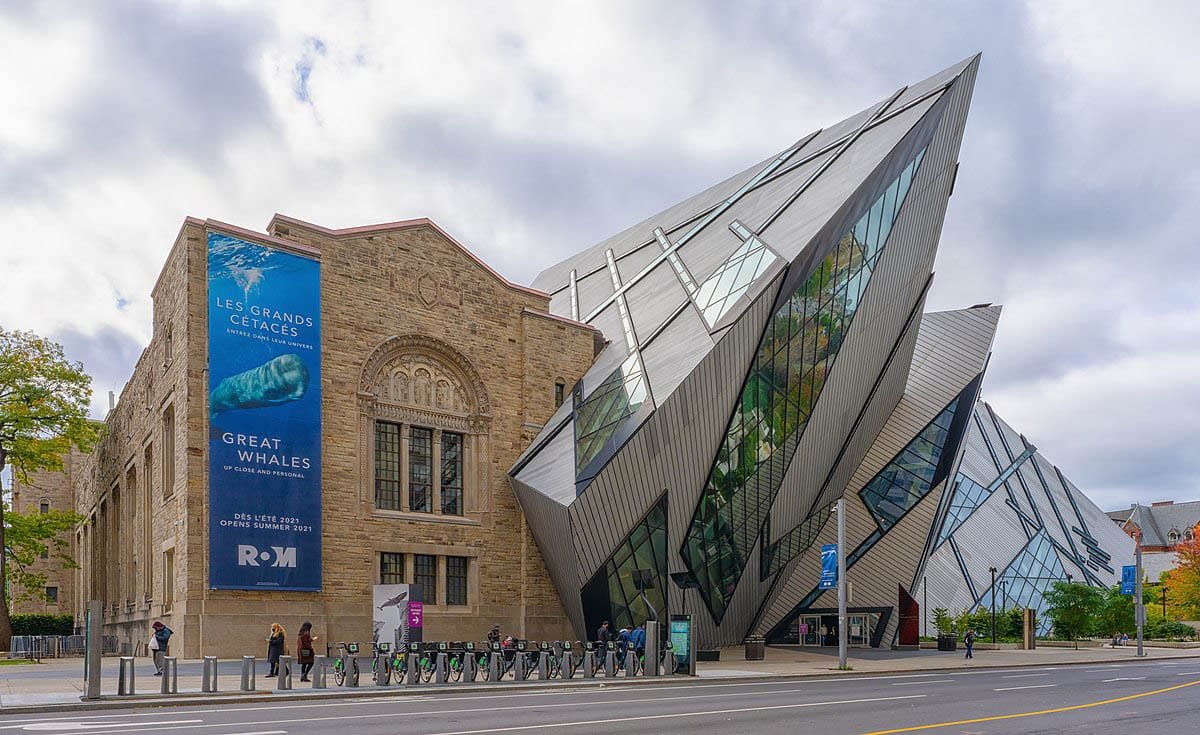 Libeskind's buildings seem to disappear into their natural settings, creating a symbiotic relationship between man-made and organic elements. Whether it's the use of eco-friendly materials, the inclusion of green areas, or the placement of windows to let in as much natural light as possible, Le Biskind's designs demonstrate a deep understanding of architecture's impact on the environment. This harmony with nature enhances not just the beauty value of his creations but also the well-being of those who live there.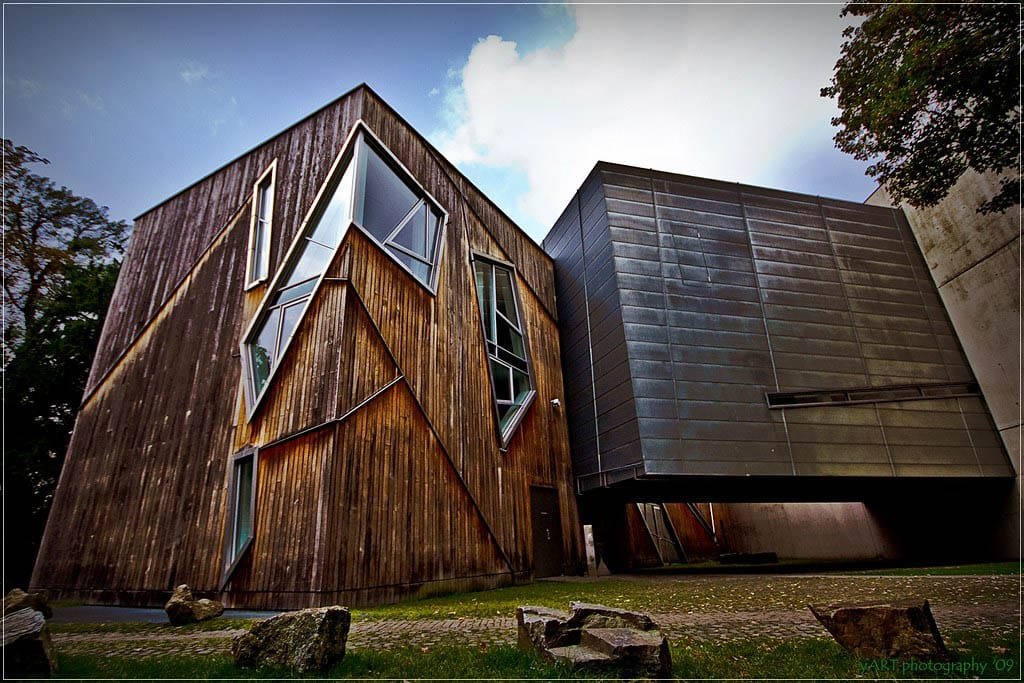 Libeskind's buildings are often praised for their sophisticated design and innovative use of space. How far he can go with the design and beyond the box he can think is astounding. From its audacious use of materials to its smart incorporation of technology, Le Biskind consistently presents architectural marvels that stimulate the intellect.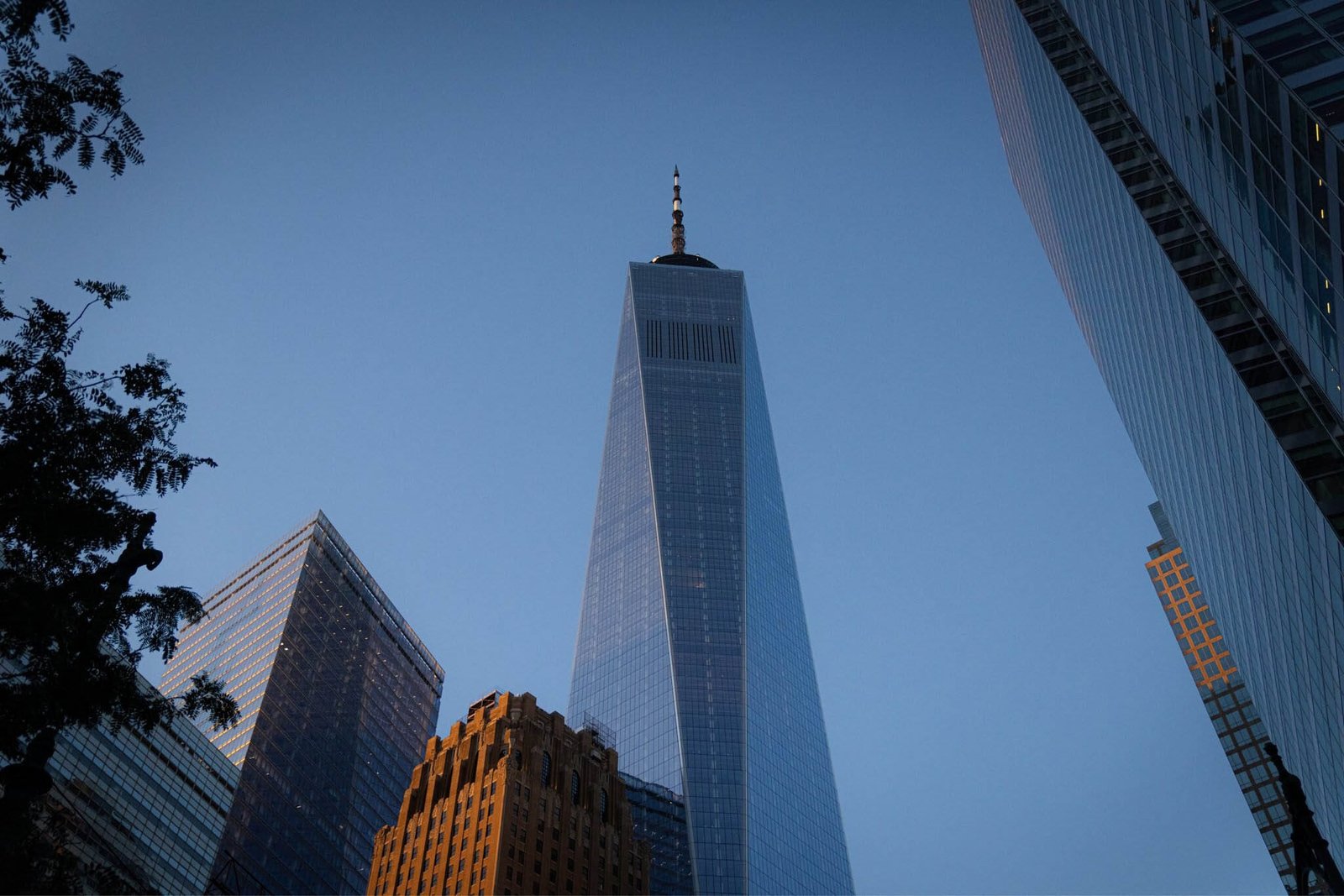 Libeskind's design prioritizes its inhabitants' health and happiness, from the thoughtful placement of ergonomic features to including common spaces that encourage tenant interaction. Because of his empathy as a designer, the spaces he creates are more than just functional; they can transform the lives of individuals who spend time in them.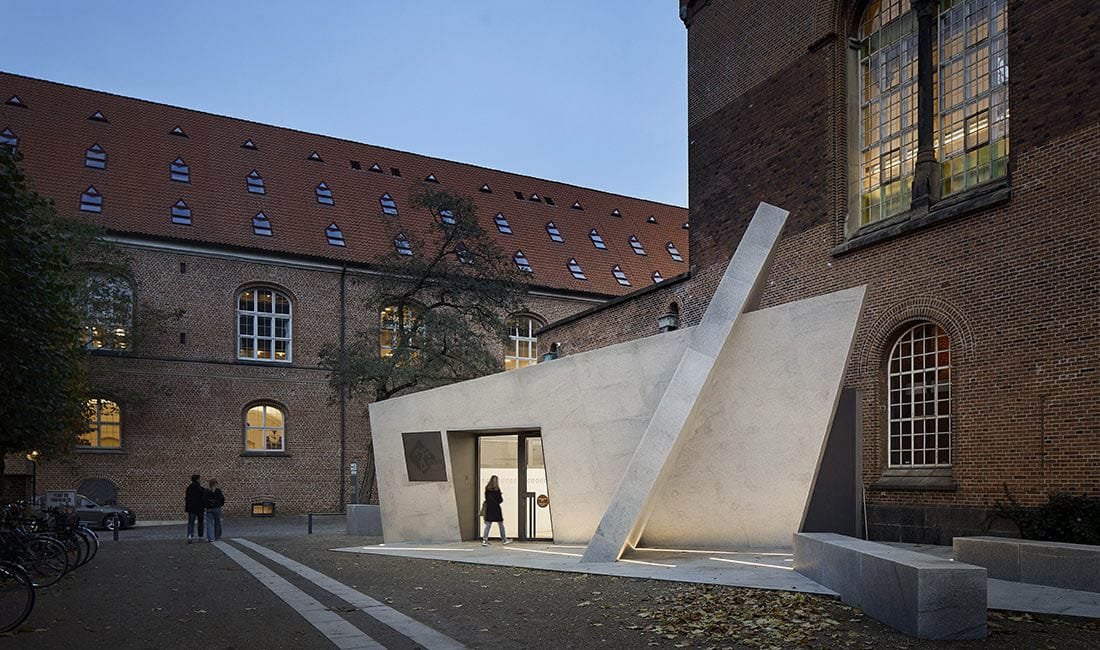 Daniel Libeskind's buildings have an enduring appeal not limited by time or place. Libeskind's legacy in the architectural world is clear thanks to his ability to harmonize the past and present, his deep respect for nature, his boundless creativity, and his unwavering focus on the human condition. 
Architect Ricardo Bofill

Nationality: Spanish
Notable works: La Muralla Roja, Walden 7, Le Perthus Pyramid, Les Echelles du Baroque, and Calp.

My Favourite quote from Ricardo Bofill: "I wanted, once and for all, to create a space powerful enough to make normal people who know nothing about architecture realize that architecture exists."
The sense of proportion and scale in Ricardo Bofill's paintings impresses me. Whether designing a huge public building or a residential home, his buildings stand out. Yet, they also fit nicely with their natural surroundings, improving the area's attractiveness.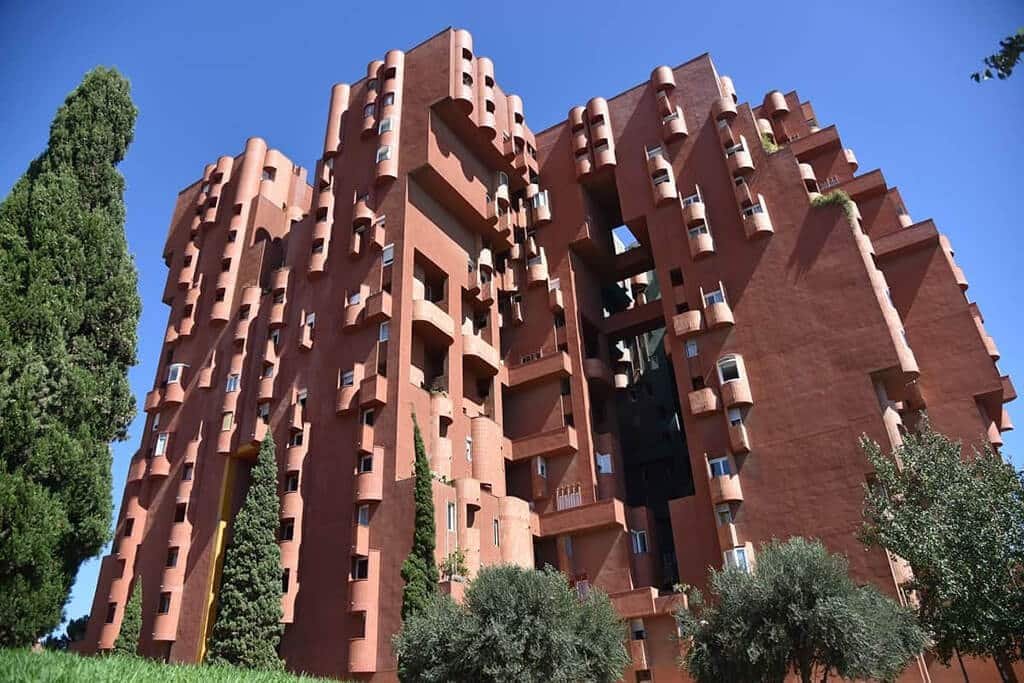 Bofill's inventive use of geometric forms is another facet of his work that stands out. He makes ordinary buildings look like art pieces using striking shapes and lines. This movement is achieved by the use of geometric components that also generate visually interesting compositions that capture the eye from all directions and manage to be both complex and straightforward.
Ricardo Bofill's adaptive reuse of historic structures is one of the things I like most about his work. Bofill's La Fábrica is a well-known project because he ingeniously reused a defunct cement mill. His dedication to eco-friendly design and inventiveness are on full display in this masterpiece. Bofill's ability to transform rundown buildings into motivational settings is evidence of his appreciation for the past and his anticipation of future needs.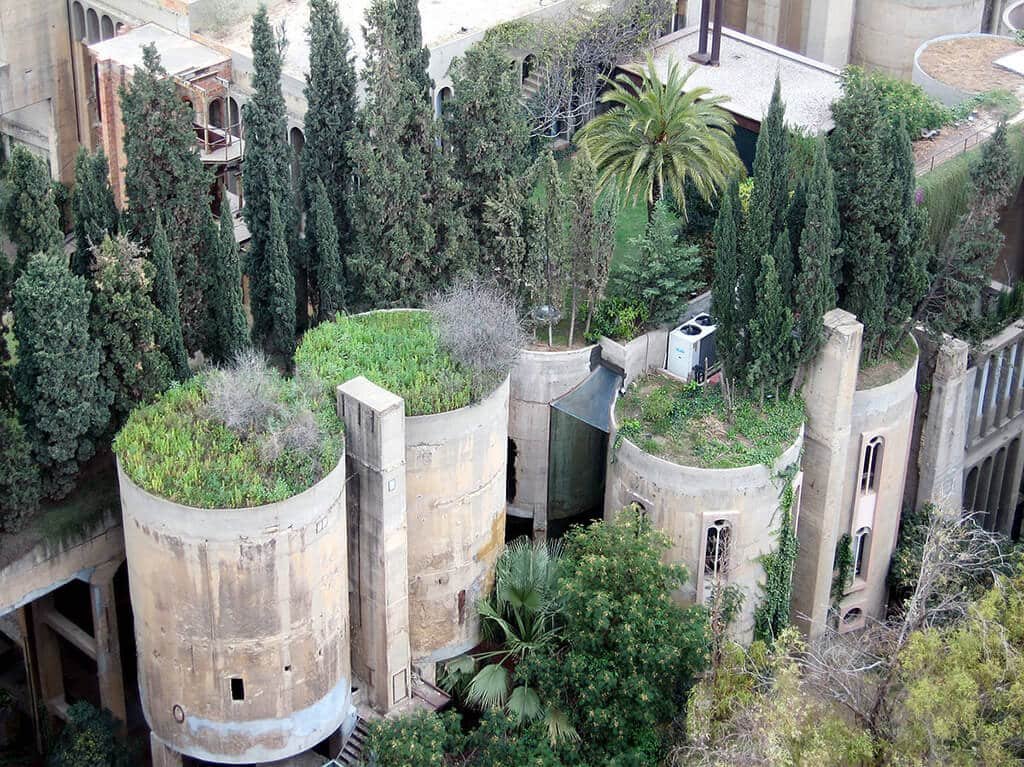 Bofill's designs evoke awe and astonishment by using monumental and symbolic details. Spectacular arches, dramatic staircases, and towering columns are common elements in his works, with a timeless quality reminiscent of old civilizations. Combining traditional and cutting-edge design features gives his structure an enduring appeal and rich cultural significance.
I find Ricardo Bofill's buildings fascinating for their combination of individuality, harmony, and flexibility. His ability to reinterpret historic buildings, mastery of scale, and a keen eye for detail all speak to the depth of his aesthetic vision. Bofill's work exemplifies the transformative force of architecture and its capacity to alter our surroundings while being sensitive to their historical context.
I partly appreciate Ricardo Bofill's art because of his excellent sense of proportion. Whether designing a magnificent public building or a private home, Bofill has an innate sense of how to blend the constructed environment with its surroundings.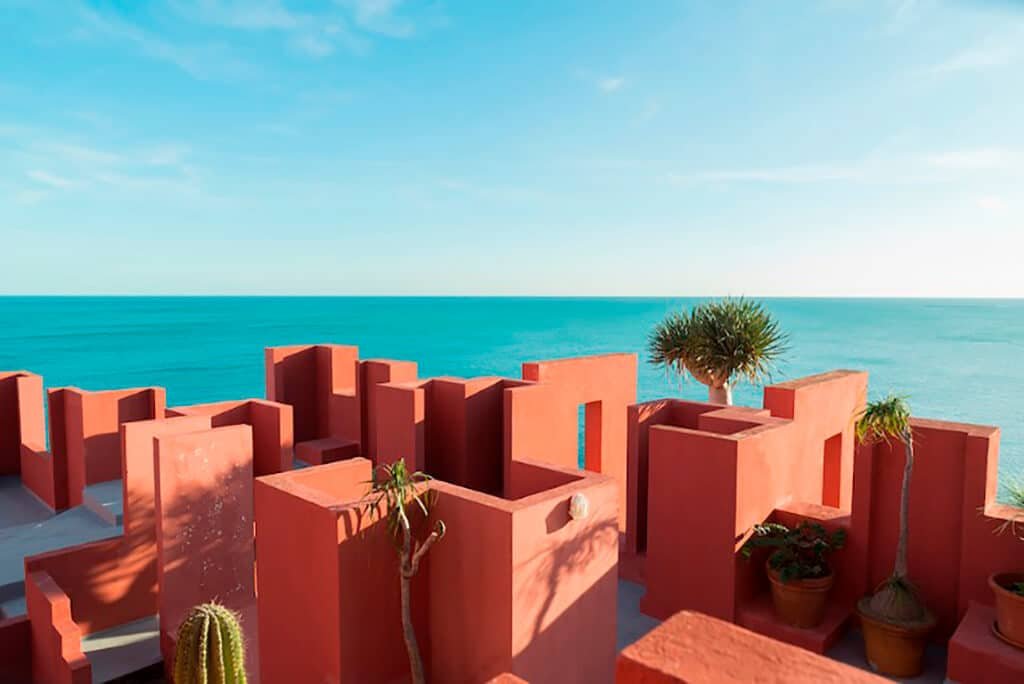 Architect Frank Lloyd Wright

Nationality: American
Notable works: Unity temple; A. D. German Warehouse; Taliesin West; Fallingwater; Robie House; and Solomon R. Guggenheim Museum.
My Favourite quote from Frank Lloyd Wright: "The human race builds too many walls and not enough bridges."
Frank Lloyd Wright made countless improvements to the neighborhood, and his buildings continue to inspire architects and fans. His emphasis on organic forms is one of my favorite aspects of his work. Wright advocated for buildings to be constructed so that they would naturally fit into their environments. 
Amazingly, he manages to make buildings look like they were always there.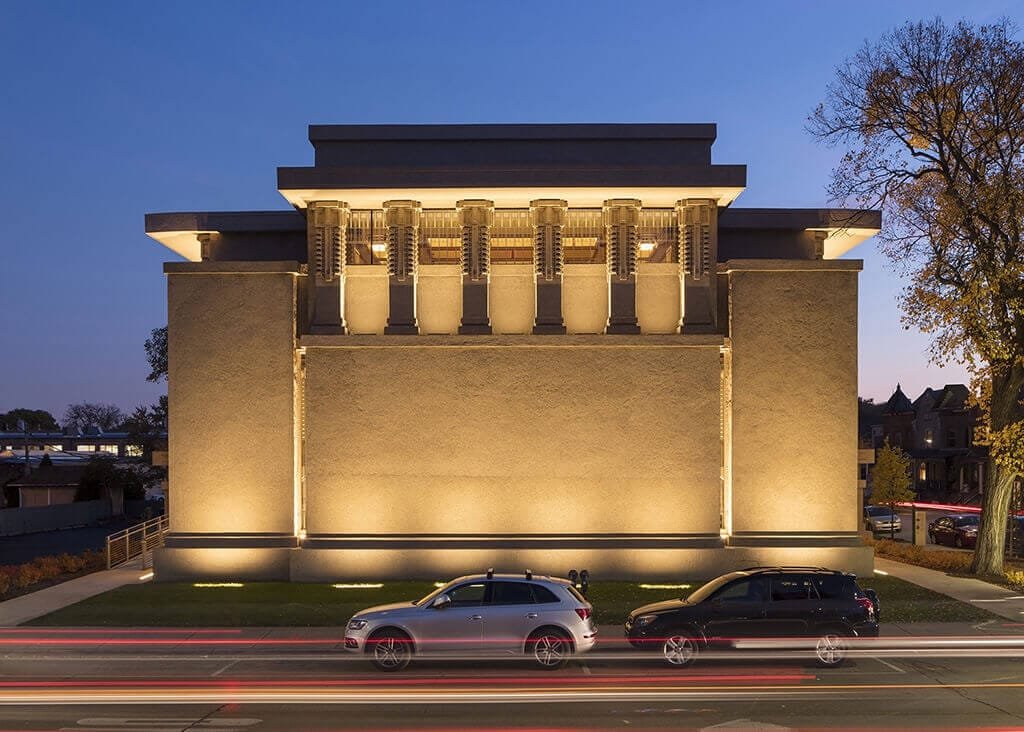 Wright's designs demonstrate unparalleled attention to the environment, as evidenced by his use of natural forms and materials in Fallingwater and the Guggenheim Museum's spiraling structure, which mimics natural curves. There is a great sense of harmony brought about by merging the man-made and the natural.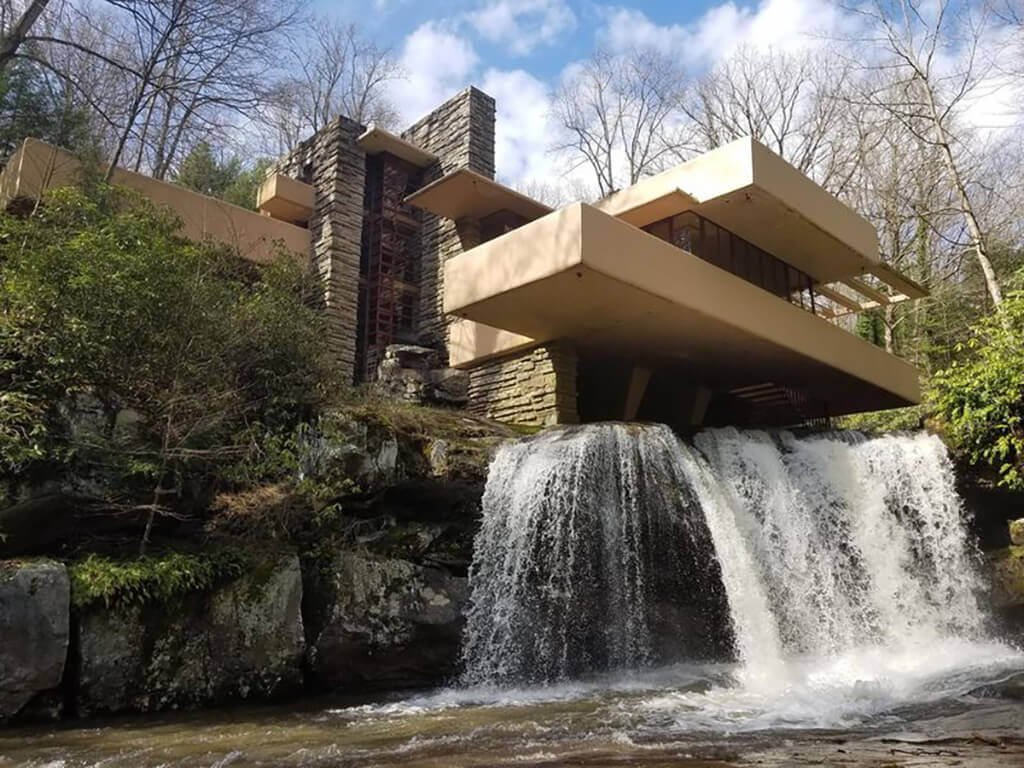 Wright's dedication to perfection in every aspect of his work is another aspect I respect much. From the big picture to the tiniest element, Wright's designs are examples of unparalleled craftsmanship. Design consistency is evident in his use of materials, incorporation of custom-designed furnishings, and implementation of elaborate patterns and motifs. 
Wright's ideas for open floor designs and eliminating unnecessary walls were radical. His plans typically feature chambers that flow into one another for a streamlined experience. The fluidity and movement conveyed by his buildings' spatial layouts improve the quality of the building's overall use.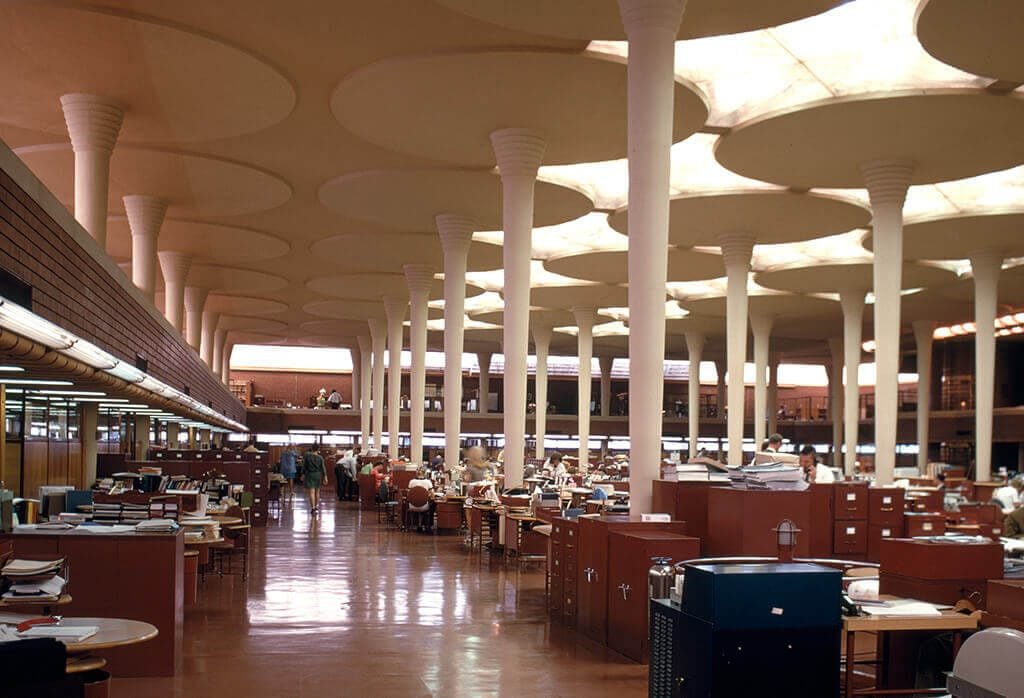 Famous examples include the Robie House, naturally expanding living sections, and the Johnson Wax Headquarters, radiating internal spaces. Wright's ability to compose spaces so effectively is remarkable.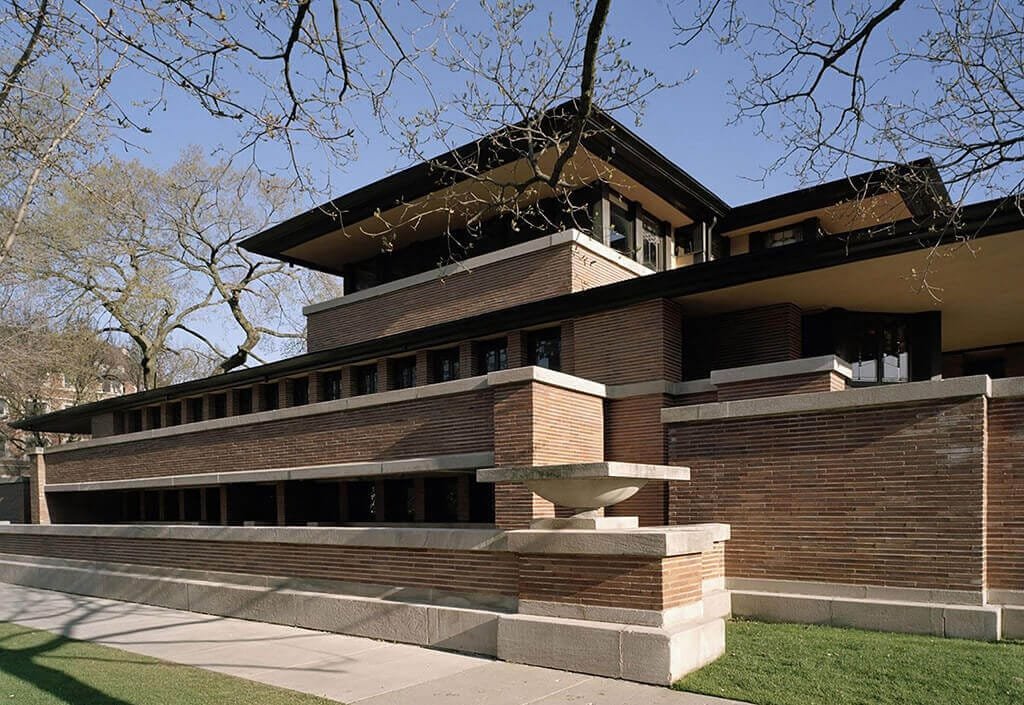 Wright's use of windows and skylights shows how well he understood the potential of light to alter our perception of space. Wright used clerestory windows, skylights, and other innovative design features to flood his buildings with natural light. This creates a visually pleasing setting and forges a solid connection between the inside and exterior spaces. Wright's use of light and shadow adds dimension, richness, and vitality to his interior designs, making life in them that much better.
Architect Kamil Khan Mumtaz

Nationality: Pakistani
Notable works: Darul Hikmat Education Centre, National Center for Performing Arts, Baba Hassan Din Designl; Mr. Karim Residence and Mr. Zaman Residence.
My Favourite quote from Kamil Khan Mumtaz:" Development is not a goal; it is a process. You develop something, or you develop into something."
As a Pakistani architect, the creations of Kamil Khan Mumtaz holds a special place in my heart. His architectural oeuvre is a testament to his exceptional talent, vision, and profound understanding of the built environment.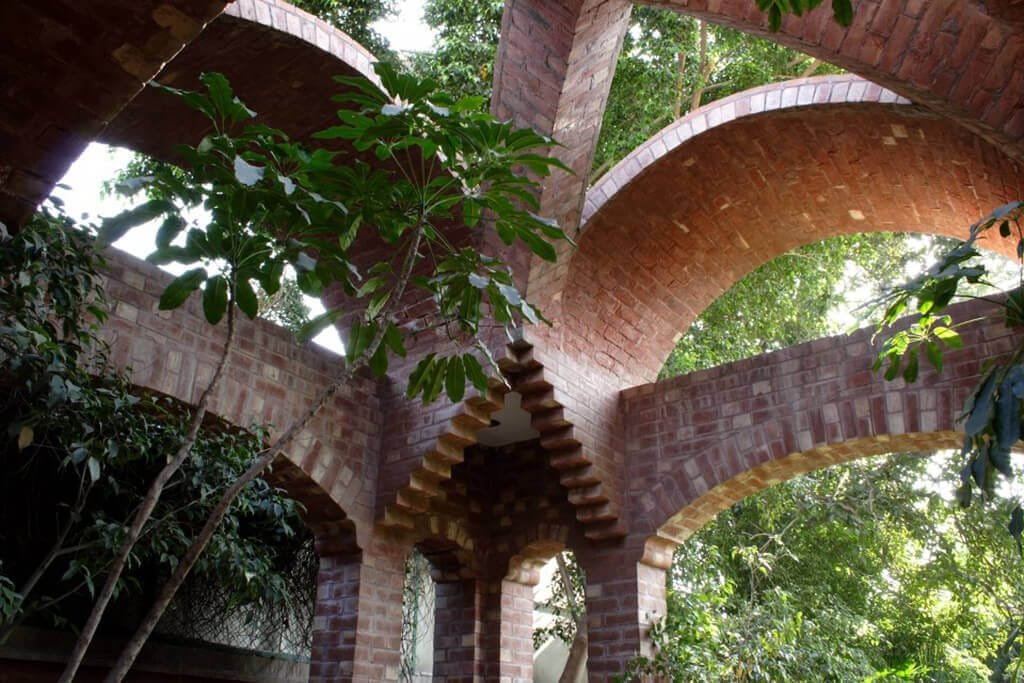 One of the striking aspects of Mumtaz's work is his deep-rooted connection to the cultural and historical context of the sites where his projects are located. His designs seamlessly integrate with the surrounding environment, paying homage to the local architectural traditions and vernacular styles. 
This contextual sensitivity is evident in his adaptive reuse projects, where he breathes new life into old structures while respecting their historical significance. By preserving and repurposing existing buildings, Mumtaz demonstrates a commitment to sustainability and a profound appreciation for heritage, showcasing the value of architectural continuity.
Furthermore, Mumtaz's emphasis on human scale and experience sets his work apart. He designs spaces that resonate with the needs and aspirations of the people who will inhabit them. His buildings engage the senses, utilizing light, materials, and spatial arrangements to create a harmonious and immersive environment. Whether a public building or a private residence, Mumtaz's designs exude warmth and intimacy, making them inviting and emotionally resonant.
Architect Kamil Khan Mumtaz possesses a rare talent for distilling complex architectural ideas into clean, uncluttered, simple, and elegant forms. His designs exude a timeless beauty that transcends fleeting trends, leaving a lasting impression on the viewer. 
By employing a restrained palette of materials and meticulous attention to detail, Mumtaz creates architectural compositions that are visually captivating yet unassuming, allowing the inherent qualities of the space to take center stage. His focus on environmentally friendly materials and construction techniques is a testament to his awareness of today's global challenges.
Architect Zaha Hadid

Nationality: Iraqi / British
Notable works: Heydar Aliyev Centre, Azerbaijan; MAXXI: Museum of XXI Century Arts, Italy; Messner Mountain Museum Corones, Italy; Library and Learning Centre University of Economics Vienna, Austria; Mandarin Oriental, 600 Collins Street, Melbourne and Port House, Belgium
My Favorite quote from Zaha Hadid: "Architecture is how the person places herself in the space. Fashion is about how you place the object on the person."
Zaha Hadid's innovative designs change the landscape of contemporary architecture by expanding the boundaries of what's feasible in terms of form and function.
Fluid and dynamic forms that break conventional architectural norms are one of the most striking features of Zaha Hadid's work. Her structures have life and vitality thanks to her designs incorporating curves, angles, and undulating lines. The freedom from the confines of strict geometric shapes allows for the creating of stunning, almost weightless works of art. Each building becomes an impressive piece of art that people can't help but stare at in wonder.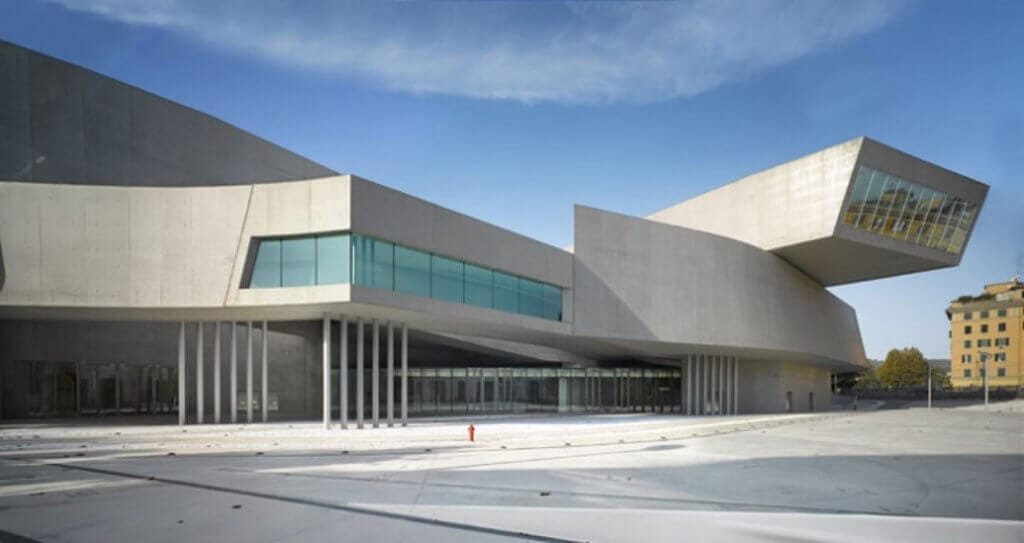 Zaha Hadid's designs may be intricate, but she always ensures the inside and outside are in sync. The boundaries between indoors and outside are blurred in her pieces, giving the impression of one continuous area. This permeability creates a sense of continuity and gives residents the impression that the space is expansive and cozy.
Hadid's innovative use of materials and technology is another hallmark of her architectural style. Because of her openness to new construction and materials methods, she can complete feats that were formerly thought impossible. She combines exceptional engineering skills with an eye for design to realize her goals in groundbreaking ways.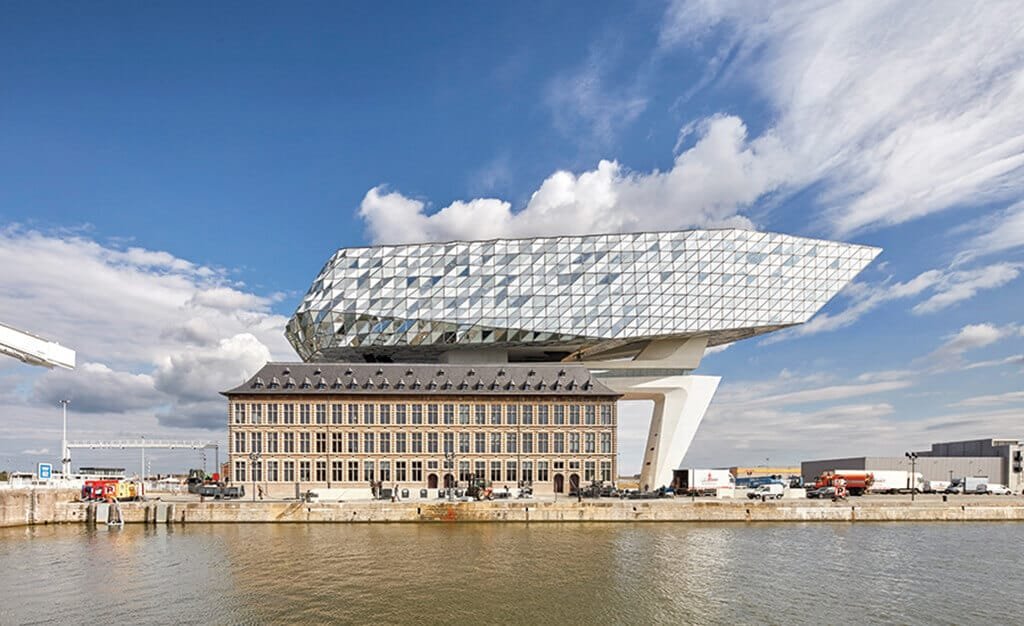 In a time when environmental awareness is paramount, her designs incorporate eco-friendly elements and energy-efficient technologies. She gets why it's so important to construct long-lasting green buildings. Her designs consistently integrate environmental elements like vegetation, daylight, and alternative energy sources, demonstrating her expert understanding of the topic.
Zaha Hadid's designs are willing to break with architectural norms and conventions. She had no qualms about conceiving of and realizing outlandish ideas, ushering in a fresh era of architectural possibility. The legacy that Hadid has left in the field of architecture encourages architects like me to think big and be open to new ideas.
To sum up, Zaha Hadid's impact on the architectural world has been phenomenal. She left an unmistakable mark on the architectural world with her skill at blending form and function, keen eye for detail, imaginative use of materials and technology, and commitment to sustainability. What I admire most about her art is her unwavering bravery to reject norms and build structures that interest and excite me. Future generations of architects will be influenced by Zaha Hadid's legacy, which will significantly impact the direction of the built environment.
Architect Antoni Gaudi

Nationality: Spanish / Catalan
Notable works: Sagrada Familia; Park Güell; Casa Batllo; Church of Colonia Güell and Güell Palace
My Favourite quote from Antoni Gaudi: "There are no straight lines or sharp corners in nature. Therefore, buildings must have no straight lines or sharp corners."
Antoni Gaudi, a famous Catalan architect, is widely admired for creating groundbreaking, breathtaking works that changed the architectural landscape forever. The striking aesthetic appeal and the harmonious incorporation of nature into Gaud's paintings captivate me.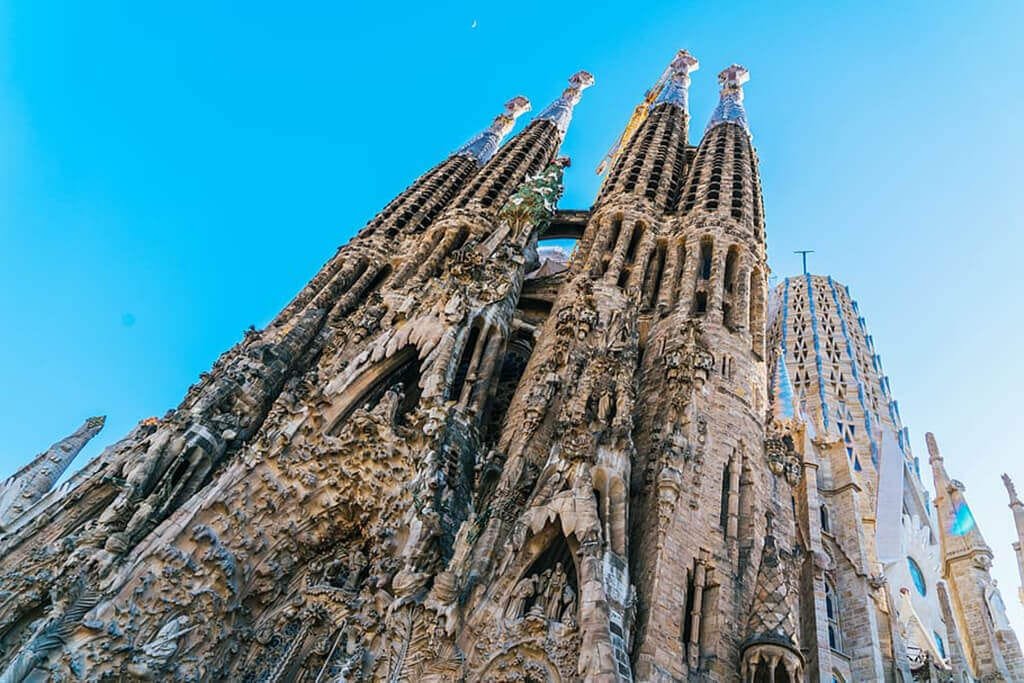 The natural world has always been an important source of creativity for Gaudi, and these organic forms are reflected in his works. The undulating facade of Casa Batlló is one example, while the organic spires of Sagrada Familia are another. These natural elements improve the design's aesthetic appeal and forge a solid connection between the structure and its natural setting.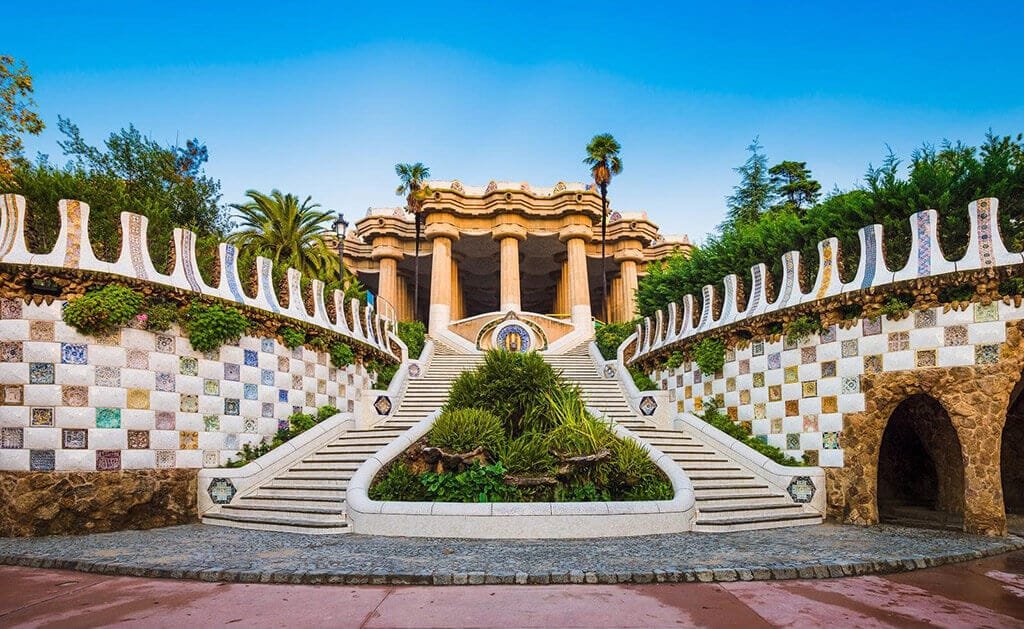 Antoni Gaudi meticulously sculpted every element of his masterpieces, down to the tiniest decorations, demonstrating unparalleled attention to detail. Such care and precision can be seen in buildings like Park Güell, where each mosaic and curve complements the whole. Gaudi's architectural prowess is evident in his ability to seamlessly combine form and function while including magnificent ornamental details.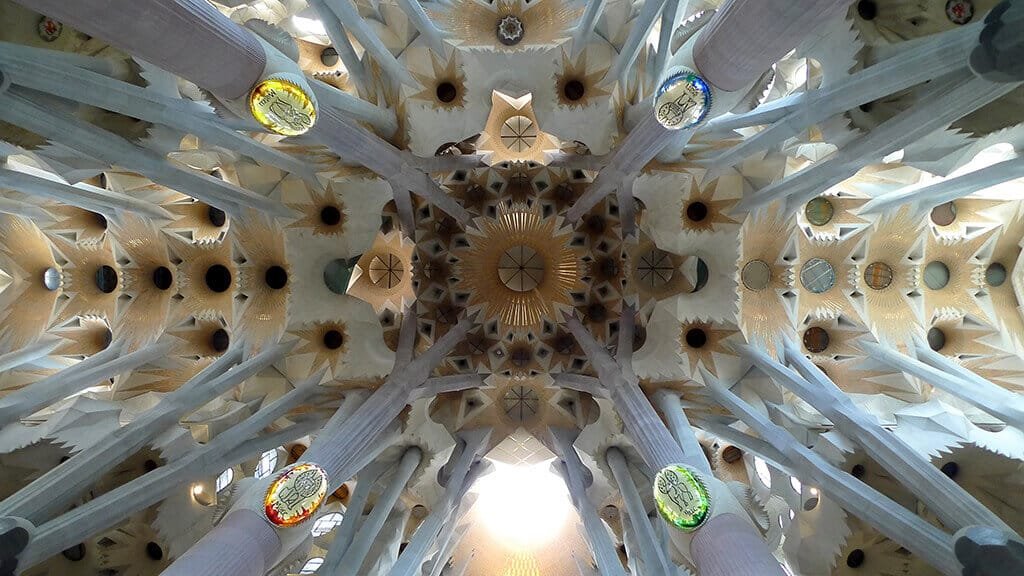 The innovative structural approach that Gaudi uses is another hallmark of his work. He rejected conventional architectural practices in favour of novel techniques that pushed the envelope of possibility. His innovative use of hyperboloid structures and catenary arches, as seen in the building's structural design for Sagrada Familia, created a one-of-a-kind and breathtaking environment.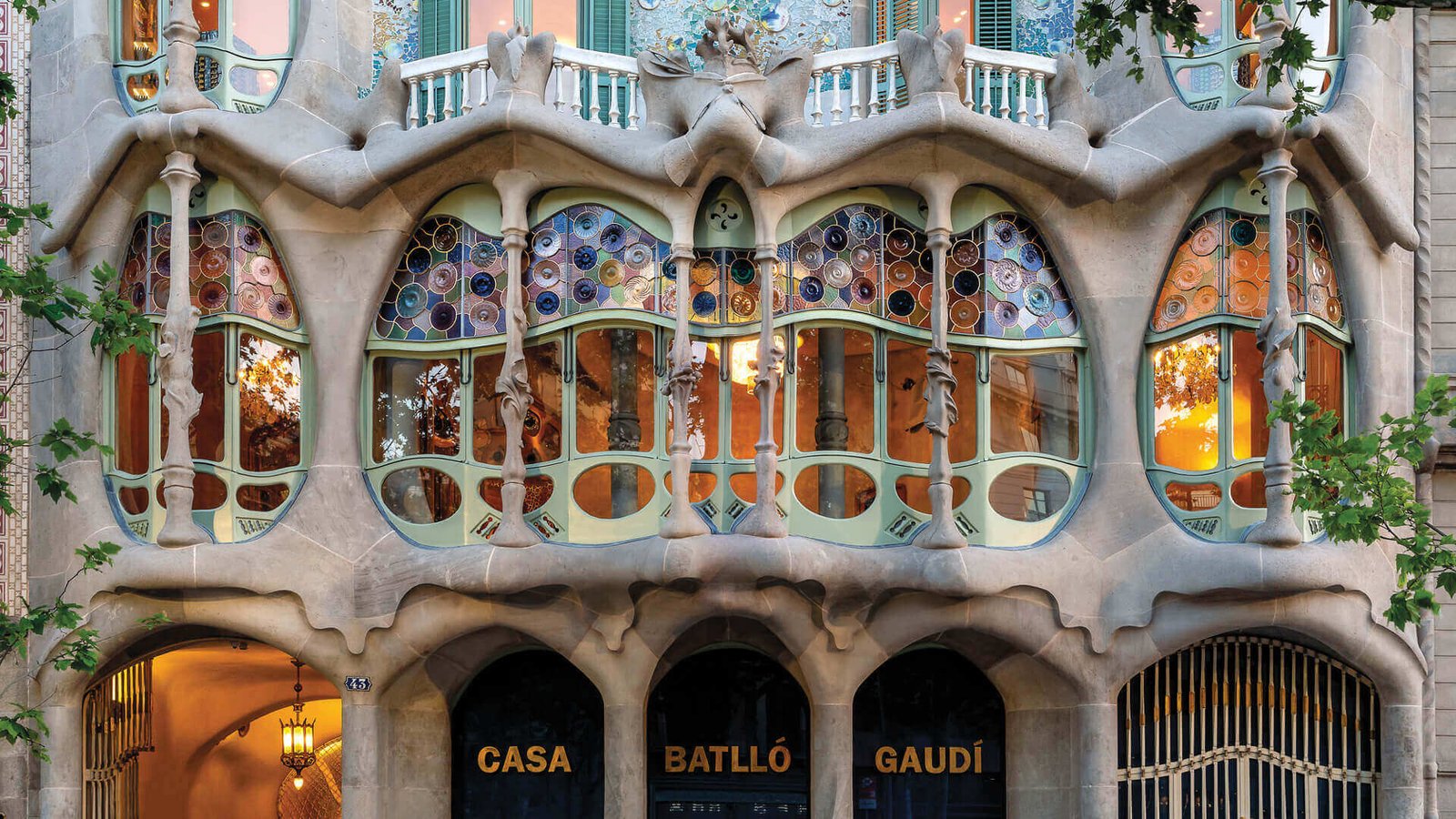 Before sustainability was even a thing, Gaudi worked eco-friendly features into his designs. It was important to him that his buildings had enough natural light and ventilation. Thus, he emphasized using natural materials like ceramic tiles and locally obtained stones. Modern architects can take inspiration from Gaudi's innovative approach to sustainable building by creating ecologically responsible designs.
Architect Oscar Niemeyer

Nationality: Brazilian
Notable works: The Ministry of Education & Health, Rio de Janeiro; Metropolitan Cathedral of Our Lady of Aparecida, Brasilia; Planalto Palace; Contemporary Art Museum, Niteroi; National Congress of Brazil and Oscar Niemeyer Cultural Center, Goiânia.
My Favourite quote from Oscar Niemeyer: "Architecture is my work, and I've spent my whole life on a drawing board, but life is more important than architecture. What matters is to improve human beings."
Oscar Niemeyer was a trailblazer in the field of architecture. His groundbreaking projects have left behind a legacy that continues to captivate and inspire generations of architects and enthusiasts through his distinctive and inventive design style and his relentless search for organic forms and daring structural solutions.
One of the most notable aspects of Oscar Niemeyer's design is his reverence for the natural world. His designs often complement their natural settings rather than trying to overpower them. Using fluid lines, curved forms, and open spaces, Niemeyer created a harmonious connection between his buildings and the environments in which they stand. The harmony achieved by carefully blending man-made and natural elements is a welcome relief from the bustle of the city outside.
Oscar Niemeyer's buildings have a dynamic fluidity that sets them apart. His structures often include curved surfaces and bold geometry, making them look like they're floating in midair. Niemeyer created visual poetry in his designs by abandoning the strictness of straight lines and right angles, evoking feelings of liberation, grace, and boundless possibility. His use of fluid forms lends his building's personality, stimulating thought and challenging accepted architectural norms.
The longevity of his designs, which continued to attract people long after they were built, is a testament to his skill as an architect. Whether it's the undeniable curves of the Brasil Cathedral or the undulating lines of the Niterói Contemporary Art Museum, the lasting visual impact of Niemeyer's designs is resistant to the vagaries of fashion. His works have become iconic icons in the built environment because of their timeless beauty, simplicity, and grace.
Oscar Niemeyer maintained a lifelong commitment to the idea that building should enhance the lives of its inhabitants. The Palácio da Alvorada and the Brazilian National Congress were two of his designs for public buildings that embody a democratic spirit by encouraging citizen engagement and fostering a sense of national unity.
Architect Peter Eisenman

Nationality: American
Notable works: City of Culture of Galicia, Spain; Memorial to the Murdered Jews of Europe, Germany; Yenikapi Archeological Museum &Archeo-Park, Turkey; Taichung City Cultural Centre, Taiwan; JC Decaux Bus Shelter, Germany, and Groningen Music-Video Pavilion, Netherland
My Favourite quote from Peter Eisenman: "The best clients in the world are the people who cause you to struggle."
Peter Eisenman, a well-known architect, has had a greater impact on the field than almost anybody else. Eisenman has challenged conventional ideas of shape, size, and significance through his innovative designs and philosophical approach. 
One of the most appealing aspects of Eisenman's exceptional work is his unrestrained exploration of space and form. His unique ability to create architectural compositions that respond to and change their environments compels viewers to question their assumptions. He often manipulates geometric shapes, lines, and planes to create interesting and awe-inspiring compositions in his paintings.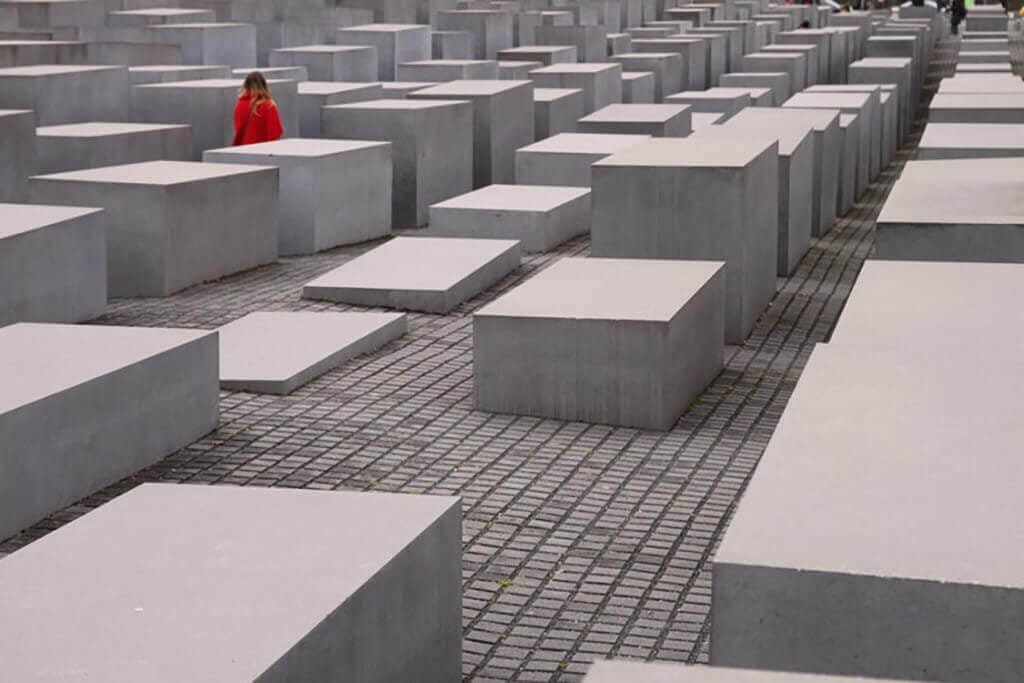 Eisenman stands out as an architect because of his commitment to conceptual rigor and intellectual depth. The theoretical and philosophical underpinnings of his work push the field of architecture into the realm of the cultural and intellectual. Eisenman's works are often dense tapestries that challenge the mind and stir the heart with their intricate plots, historical references, and several layers of meaning.
Eisenman's exploration of deconstructionist philosophy, by dismantling and reassembling conventional architectural components, creates novel and unconventional spatial experiences. By embracing disjunction, ambiguity, and fragmentation, Eisenman expands the boundaries of architectural language to create provocative and compelling buildings.
Eisenman's work is often praised for its scholarly depth and elicits strong emotional responses. His creations have an otherworldly quality that makes the viewer pause in wonder. Eisenman intentionally blurs the lines between art and architecture to create places that speak to the spirit and leave a lasting impression on those who experience them.
Architect Yasmeen Lari

Nationality: Pakistani
Notable works: Lari House, Pakistan, Gizri Street, Pakistan; Makli Barefoot Ecosystem 2019; Zero-Carbon Cultural Centre Makli 2015-19; Islamic Arts Biennale Mosques, Jeddah, Saudi Arabia, 2023; Pakistan State Oil House, Karachi, Pakistan, 1985-91 and Anguri Bagh Social Housing, Lahore, Pakistan, 1973
My Favourite quote from Yasmin Lari: "We can learn a lot from them (Japanese). Especially the way they have maintained their traditions."
I had the privilege of learning about and examining the work of Yasmin Lari personally in Karachi, a luminary whose achievements have left an indelible mark on my work as an architect. Lari's creations' creativity, cultural sensitivity, and ecological responsibility have won my highest praise and appreciation.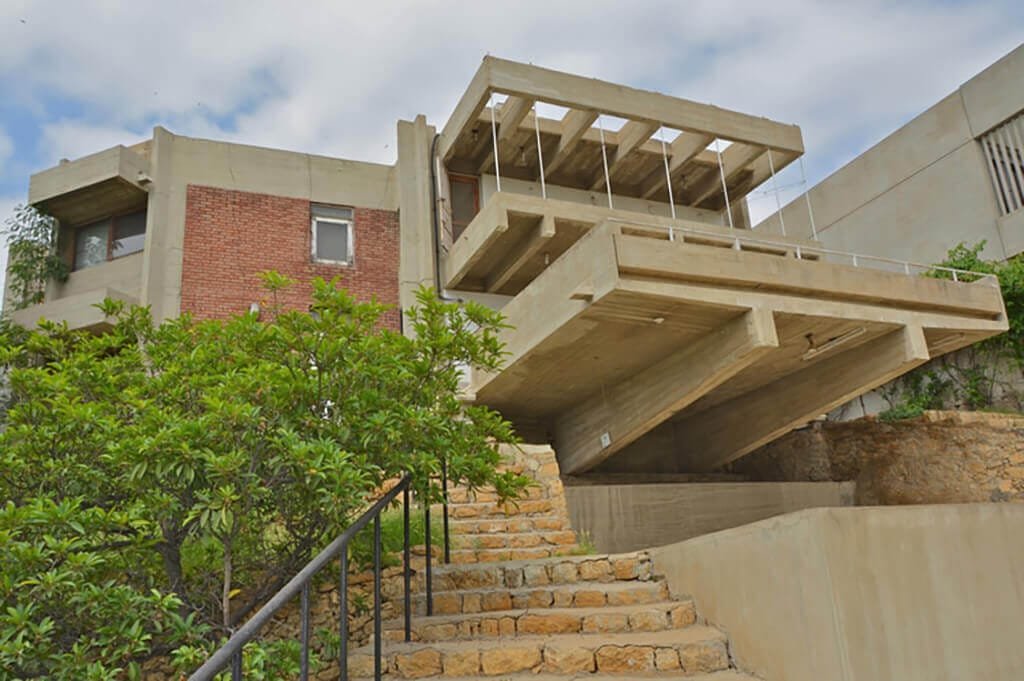 Yasmin Lari's continuous commitment to preserving and reinvigorating historic building styles is one of my favourite aspects of her work. Lari has made significant efforts to revive classic buildings and promote the varied cultural heritages of various regions. She creates structures in tune with their surroundings using time-tested building methods, materials, and design features. This approach shows respect for local customs and fosters a sense of communal pride and unity.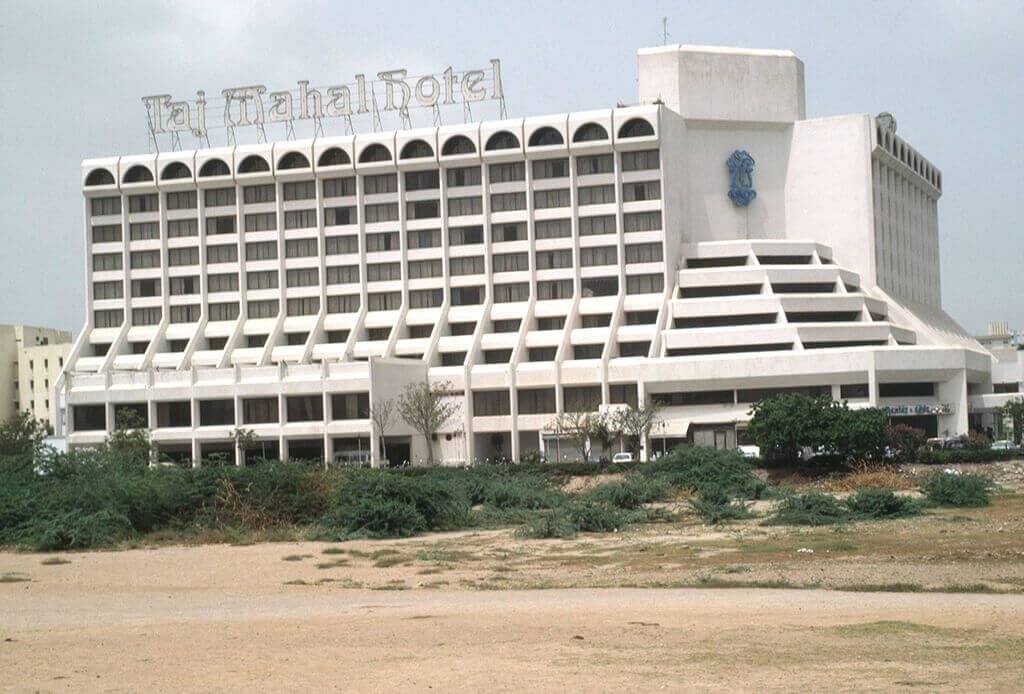 Yasmin Lari understands the urgency of the situation and incorporates eco-friendly ideas into her work. Lari's designs are known for their energy efficiency and consideration of the natural environment because of his use of passive cooling methods, strategic placement of windows, and inclusion of green spaces.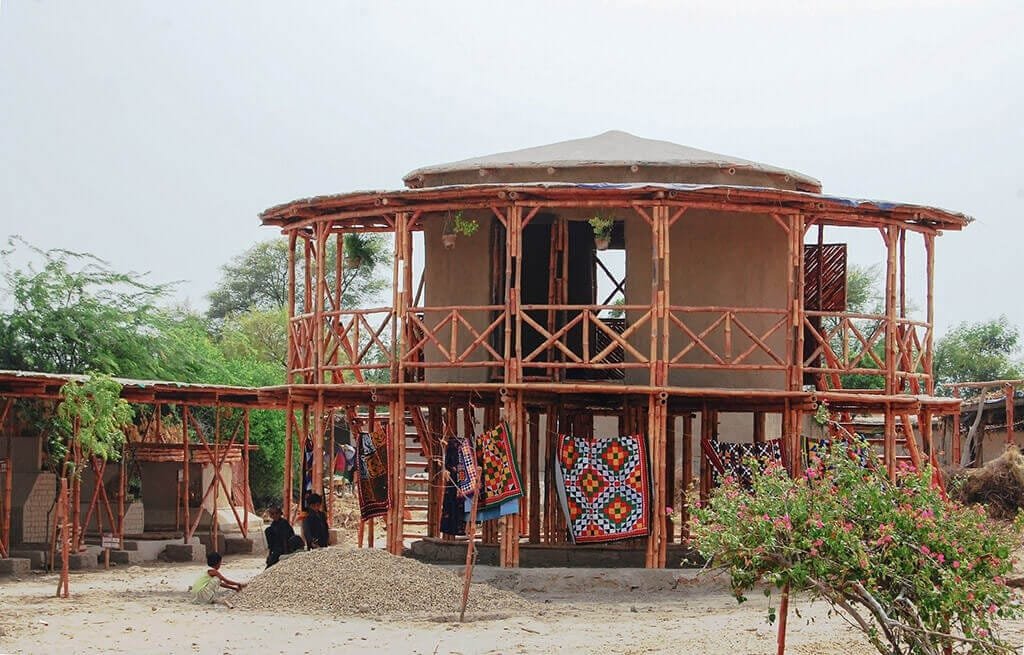 Yasmin Lari's unwavering faith in architecture's potential to elevate marginalized communities has led to several initiatives to provide housing, education, and healthcare to underprivileged areas. Lari's commitment to social justice as a designer illustrates the built environment's power to break down boundaries of class and race.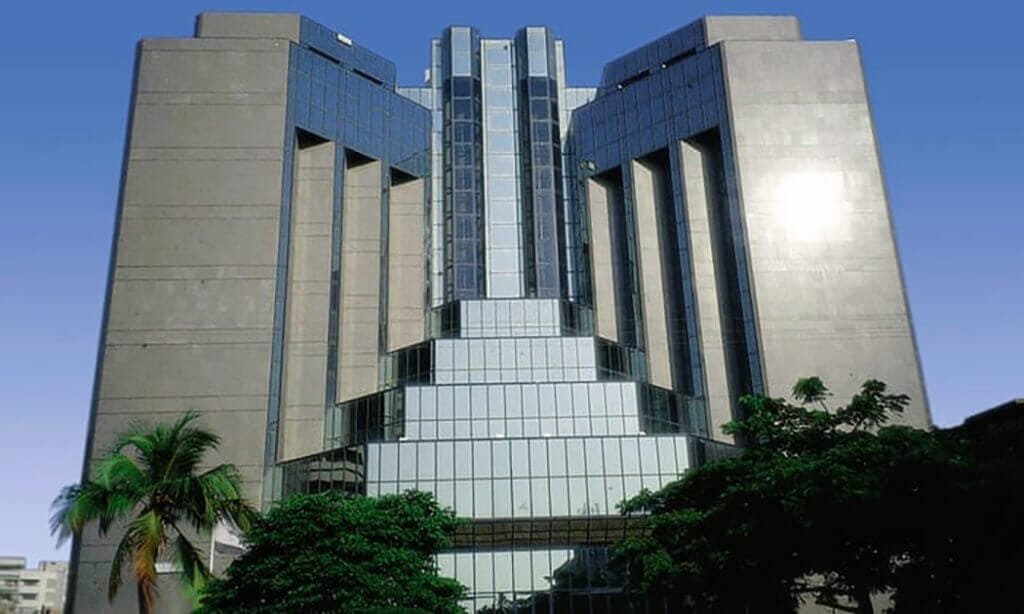 Yasmin Lari does extensive background research on each project's geographical, cultural, and historical setting to create thoughtful designs. Not only does this make her sculptures more aesthetically pleasing, but it also establishes a deeper connection between the structure and its setting.
Architect Balkrishna Doshi (B. V. Doshi)

Nationality: Indian
Notable works: Aranya Low-Cost Housing, Indore; ECIL, Hyderabad; Jnana-Pravah Centre for Cultural Studies, Varanasi; and IFFCO Township, Kalol.
My Favourite quote from Balkrishna Doshi: "Visit the site often, give a patient ear to its murmurs."
The capacity to create spaces that fulfill their intended function, stand the test of time, and leave an indelible mark on subsequent generations is a hallmark of truly brilliant architecture. Balkrishna Doshi, an architect, also commonly known as B.V. Doshi.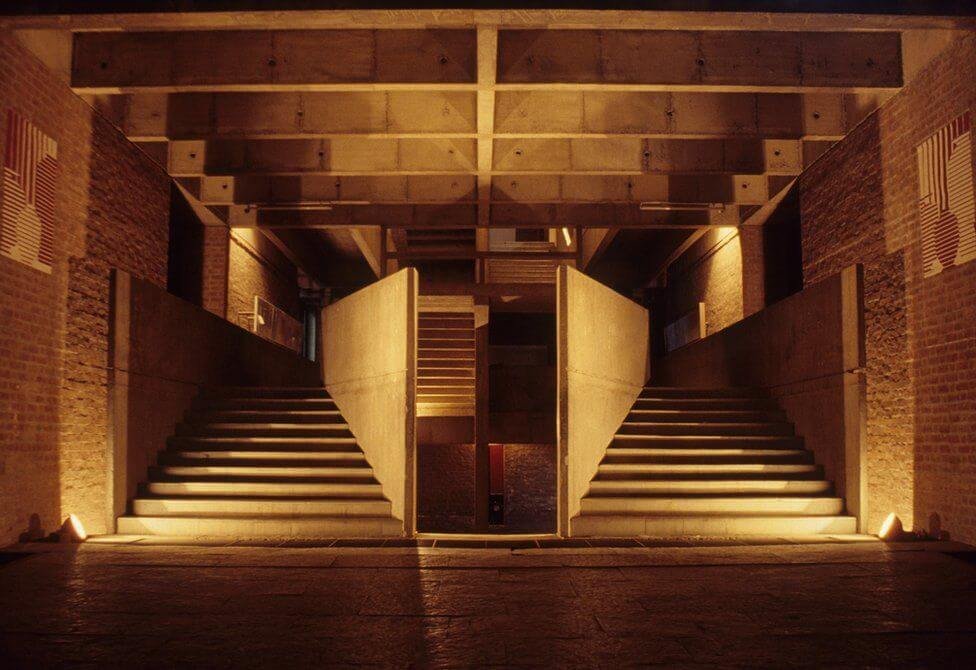 Doshi's work stands out because of the remarkable ease with which his architectural designs integrate into the local cultural and contextual fabric. Doshi's architecture connects people to their origins through symbolic and lyrical uses of local materials and considerate adaptation to the surrounding environment.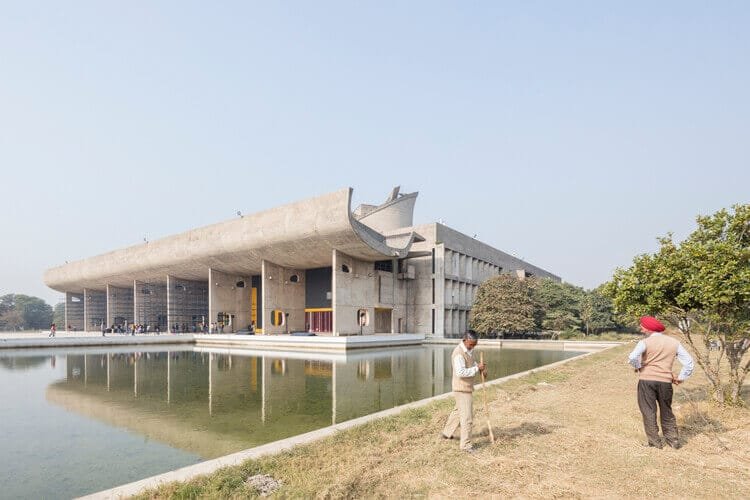 Doshi's architecture places a premium on the user experience, turning buildings into nourishing and inspirational organisms. His dedication to designing communities prioritizing their residents' mental, emotional, and spiritual health is inspiring.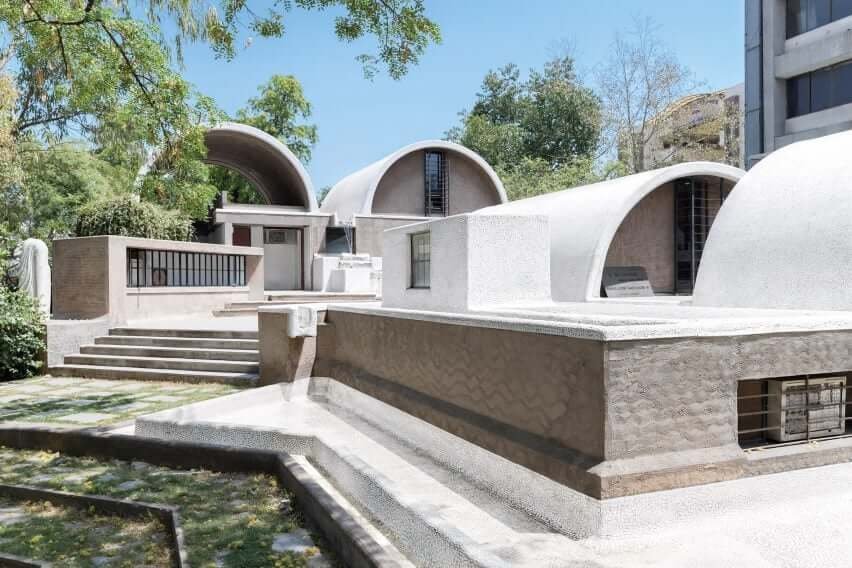 In a time when sustainable design is paramount, Doshi's projects provide a model of ecologically aware architecture. Beyond only using green technologies, his sustainable approach considers each location's unique qualities to create environmentally friendly outcomes.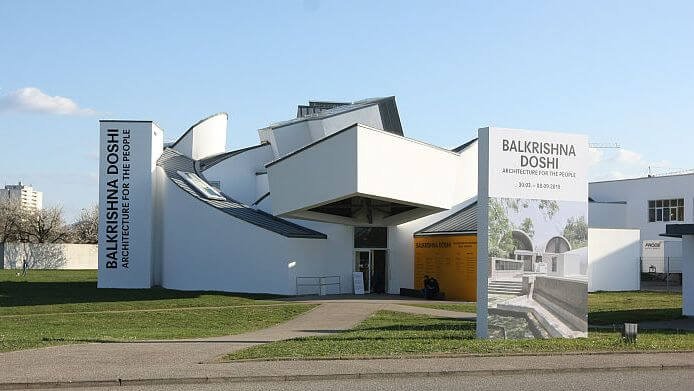 Doshi's architecture is characterized by a spare, poetic language. His work is often characterized by minimal ornamentation and an air of tranquility in its style. This simplicity allows the building's charm to show through, creating an atmosphere of calm and timelessness. Doshi's works achieve cross-cultural appeal through a reduction of extraneous detail.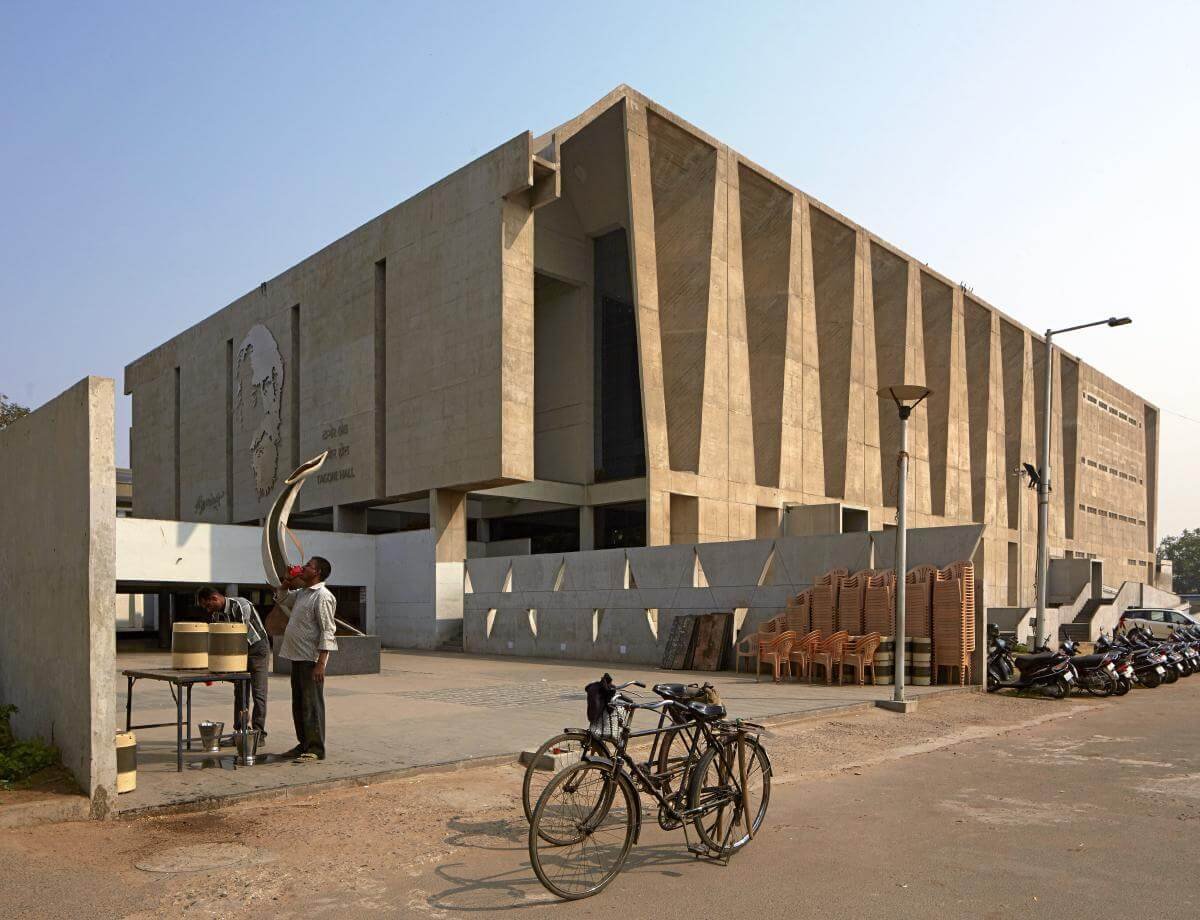 Through his human-centered design philosophy, ecological solutions, and poetic simplicity, Doshi has shown the transformative power of architecture. His works are a constant reminder that architecture is more than just building structures; it's also about improving people's lives, fostering community, and making a positive mark on the world. 
Architect Mario Botta

Nationality: Swiss
Notable works: Teatro dell'architettura Mendrisio, Mendrisio; Church of San Giovanni Battista, Mogno; Church Santa Maria degli Angelil; Giore di Pietra, Monte Generoso and Ice Rink, Valascia.
My Favourite quote from Mario Botta: "For me, architecture is not just creating a space to protect people but to make them dream as well."
Regarding modern architecture, Mario Botta is a name that immediately comes to mind. The ferocity, grace, and harmony that characterize Botta's work are what draws in and motivates onlookers. Botta has developed his own style of architecture over his fruitful career, inspired by Le Corbusier and Louis Kahn, which is easily recognizable by its compelling monumentality and scrupulous attention to detail.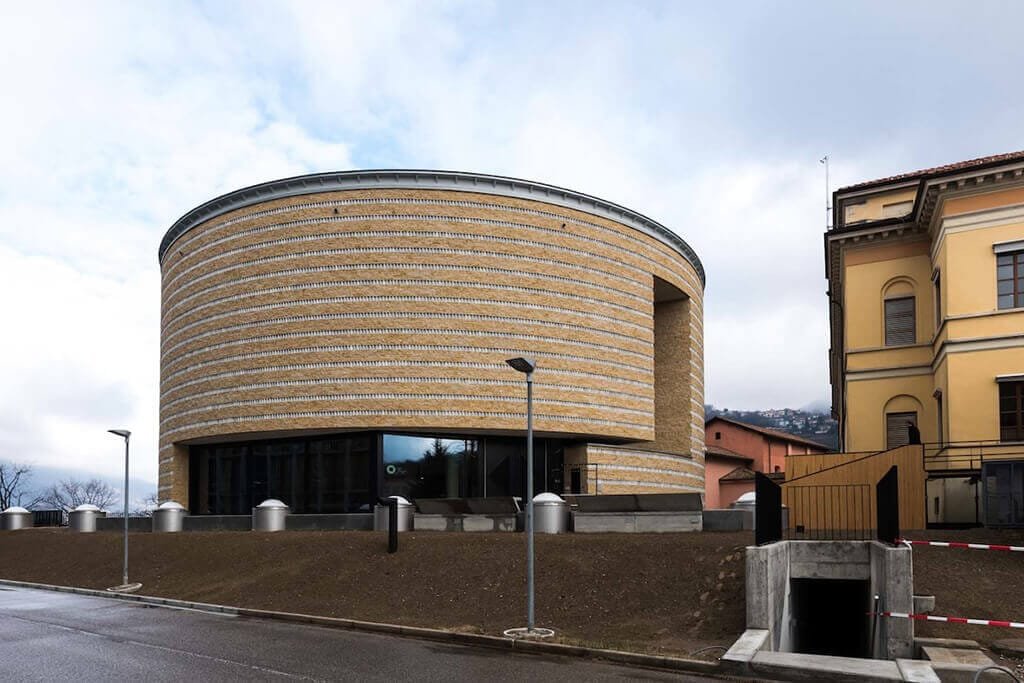 Many of his designs use bold geometric shapes and clean lines to achieve harmony and order. There is a remarkable ability for Botta's buildings to blend in with their surroundings while demanding attention, as evidenced by the cylindrical form of the San Francisco Museum of Modern Art and the iconic cone shape of the San Giovanni Rotondo Church in Italy. The overall aesthetic experience is elevated, and his architecture gains perpetually from this masterful composition.
Botta's masterful manipulation of light and shadow is another aspect of his work that stands out. He understands the power that light has to alter how we perceive space. Botta strategically places windows and other openings in his buildings to control the amount and direction of natural light, allowing him to create a wide range of atmospheric effects. Light and shade do more than only offer visual interest to a space; they also encourage quiet reflection. One of his most famous buildings, the Cymbalista Synagogue and Jewish Heritage Center in Tel Aviv, is a prime example of this connection between man and nature.
Botta's ability to establish a solid connection between architecture and its cultural context thoughtfully and respectfully incorporates the local culture and history into his works. Botta's buildings have a classic feel since he uses traditional building techniques and materials but gives them a contemporary twist.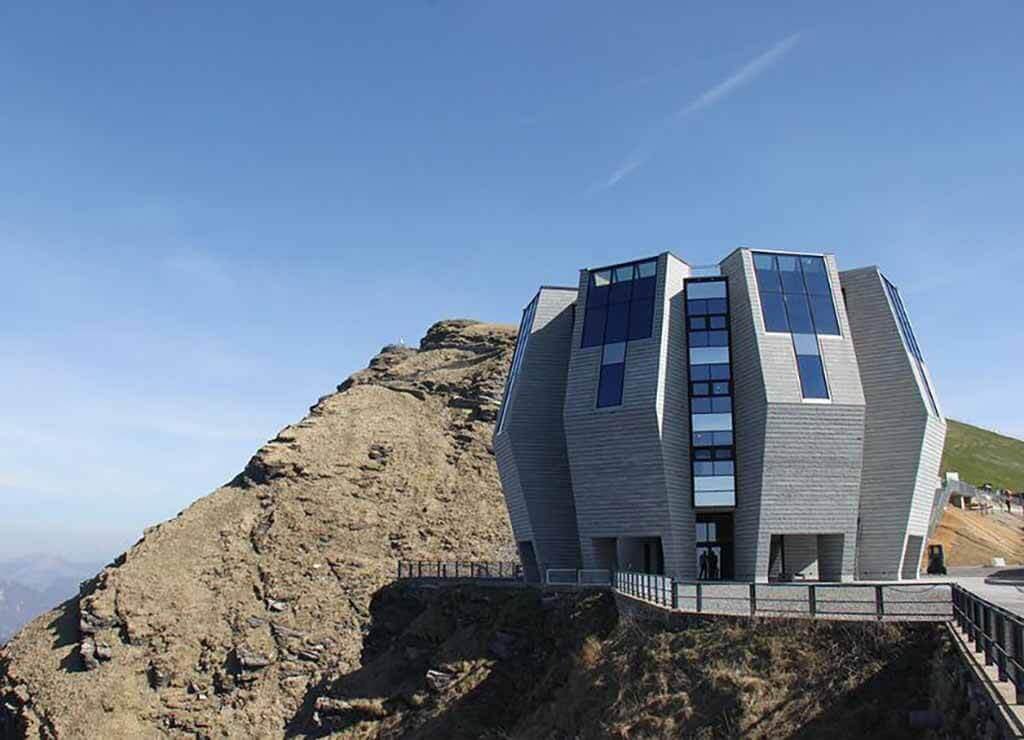 Incorporating passive solar solutions and energy-efficient technologies, he recognizes the need for ethical design methods. Botta's ecological consciousness is in step with modern expectations, and his architecture is a prime example of designing environmentally conscious buildings without losing aesthetics or functionality.
Architect Francis Kéré

Nationality: Burkinabé / German
Notable works: Gando Primary School, Gando, Burkina Faso (2001); Courtyard Village, Milan, Italy (2016); Benin National Assembly, Republic Of Benin, West Africa; Lycée Schorge Secondary School (2016); National Park Of Mali, Bamako, Mali (2010); Exilmuseum (Concept) and Centre For Earth Architecture, Congo (2010)
My Favorite quote from Francis Kéré: "Everyone deserves quality, everyone deserves luxury, and everyone deserves comfort. We are interlinked, and concerns in climate, democracy, and scarcity are concerns for us all ."
Francis Kéré is a world-famous architect; his buildings have a captivating blend of innovation, sustainability, and community engagement. The beauty of Kéré's architecture goes beyond its aesthetic appeal. They are evidence of his in-depth knowledge of ecology, commitment to social justice, and faith in architecture's transformative power.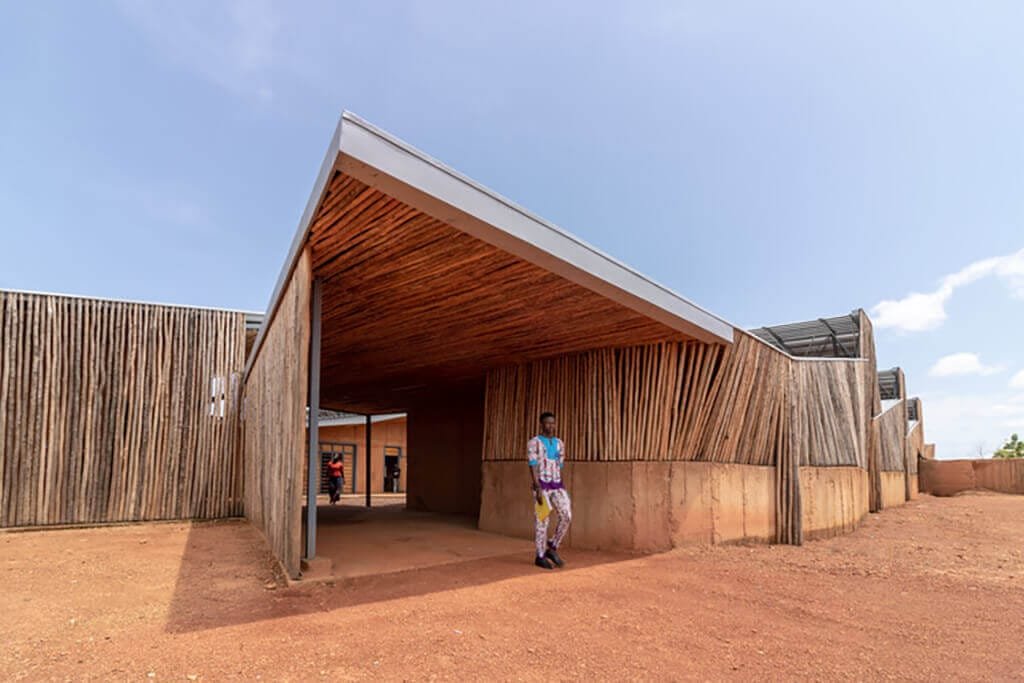 Francis Kéré, deftly blending traditional craftsmanship with modern design, builds buildings that honour cultural heritage while meeting everyday needs. His ability to find new uses for common materials like mud, thatch, and timber indicates his deep regard for the natural world and the people he serves. Kéré not only lessens his buildings' negative effects on the environment by utilizing eco-friendly materials, but he also helps maintain local building customs, giving residents a sense of pride in their neighbourhood.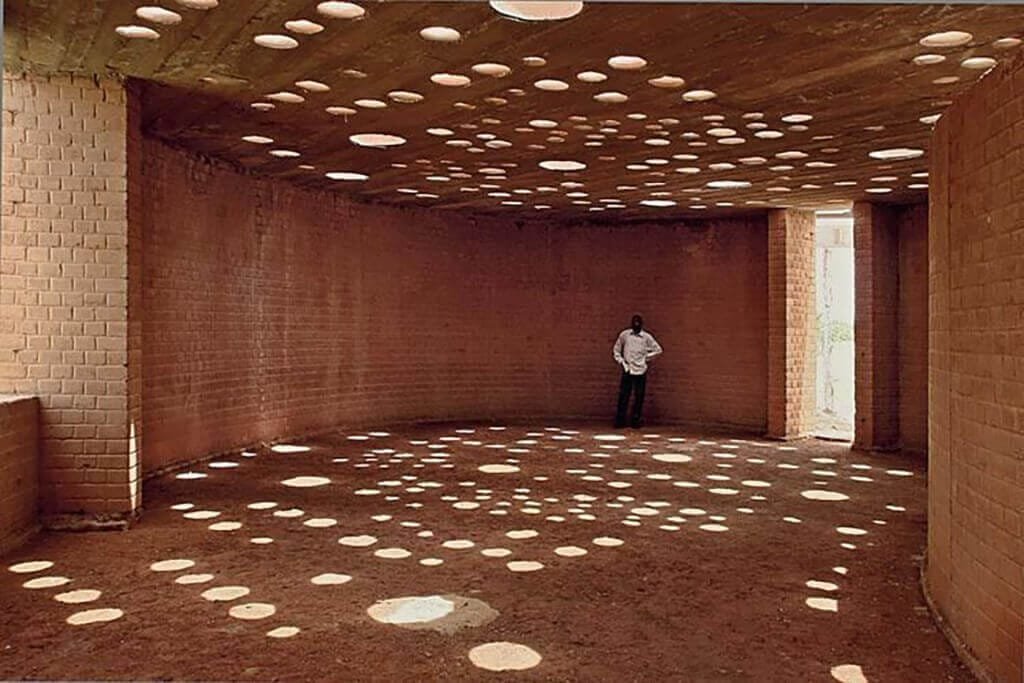 Kéré's work prioritizes community involvement and cooperation. Francis Kéré doesn't just force his architectural vision on a community; he actively involves its members in their needs, wants, and aspirations. This community-driven approach ensures that the finished structures are functional for the locals and gives them a voice and a stake in the process.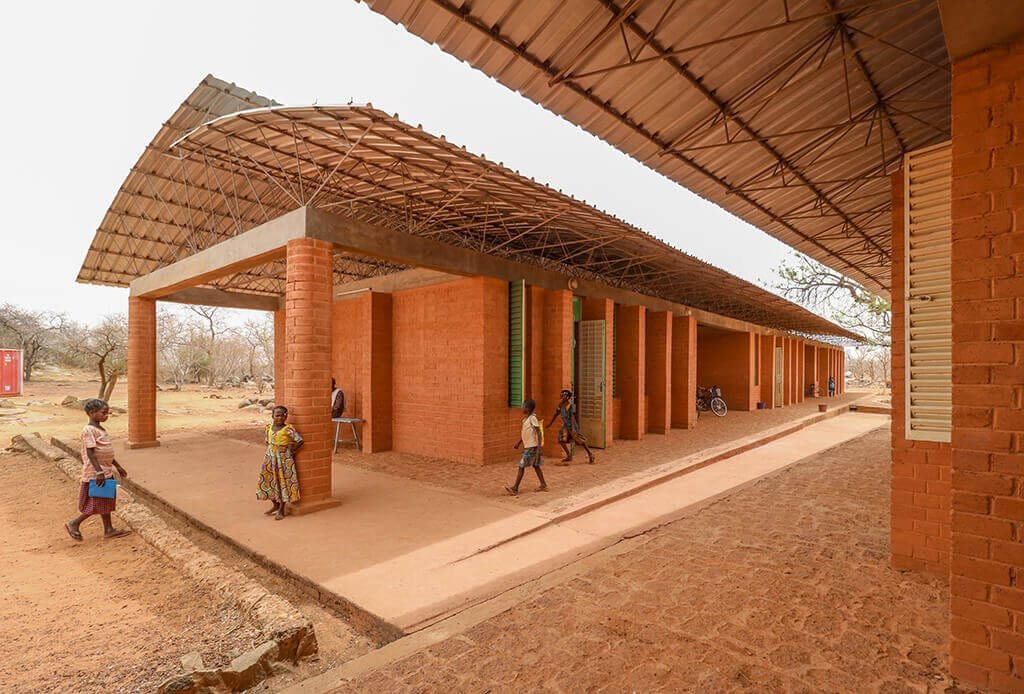 Kéré always manages to strike the ideal balance between form and function. His work is not only aesthetically pleasing but also solves complex architectural problems. By utilizing light and shadow in novel ways, weaving materials into intricate patterns, and composing spaces with a sense of rhythm, Kéré's architecture goes beyond mere use to become an expression of beauty and harmony.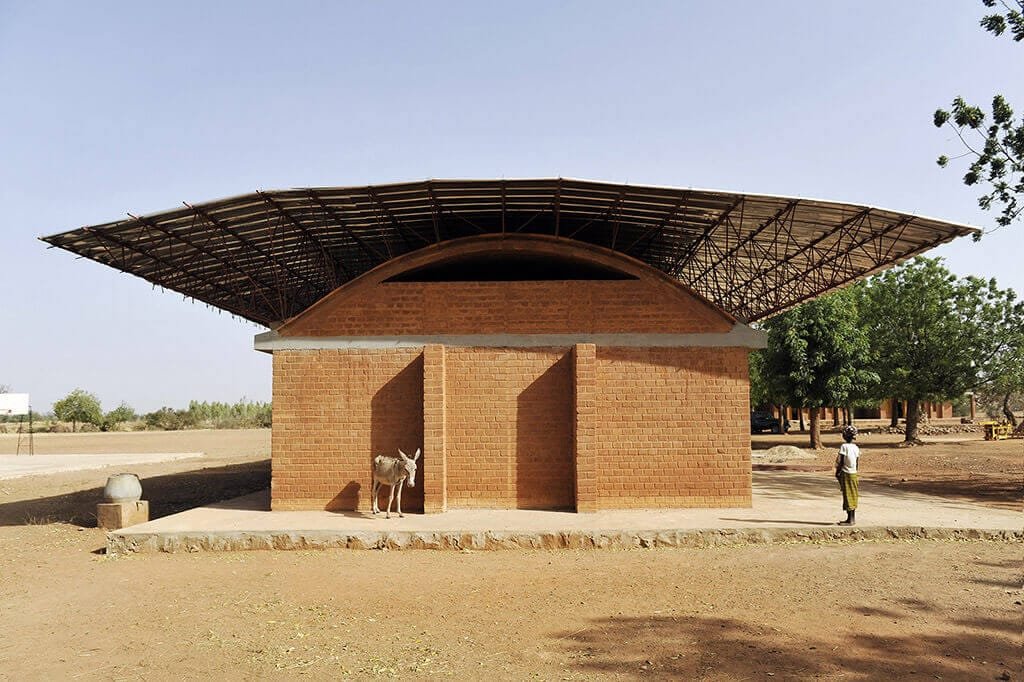 Kéré's plans have reimagined architecture's place in society by highlighting the transformative power of architecture. His work is a powerful reminder of architecture's potential to improve people's lives, strengthen communities, and build a brighter, more equitable future for everyone.
Architect Geoffrey Bawa

Nationality: Sri Lankan
Notable works: The Strathspey Estate Bungalow, Sri Lanka; The Ratnasivaratnam House, Sri Lanka; Seema Malaka, Sri Lanka; Heritage Madurai, India and Lunuganga, Bentota, Sri Lanka
My Favourite quote from Geoffrey Bawa: "A building can only be understood by moving around and through it, and by experiencing the modulation, and feel the spaces one moves through – from outside into verandah, then rooms, passages, courtyards. Architecture cannot be totally explained but must be experienced."
Architectural legend Jeffrey Bawa was an early adopter of tropical modernism because he blended organic elements with man-made structures. His work has originality in designing spaces, his use of local materials, and the serenity he brings to the lives of his clients and their guests according to their regions.
Jeffrey Bawa intuitively understood how spaces should be laid out to best serve people's needs, wants, and feelings. Bawa removed barriers between indoors and outside, making the surrounding environment feel like an extension of the home. 
Jeffrey Bawa had a knack for incorporating regional elements, vernacular architecture, and time-honored techniques into his work. His respect for the surrounding environment and the people there is often evident in his determination to preserve the area's character while giving it a contemporary update.
Bawa understood that architecture is not simply about erecting functional spaces; it must also be a sensory experience. Bawa's careful consideration of every aspect of his designs, from the choice of materials to the positioning of windows and doors, resulted in environments that inspire profound calm and peace.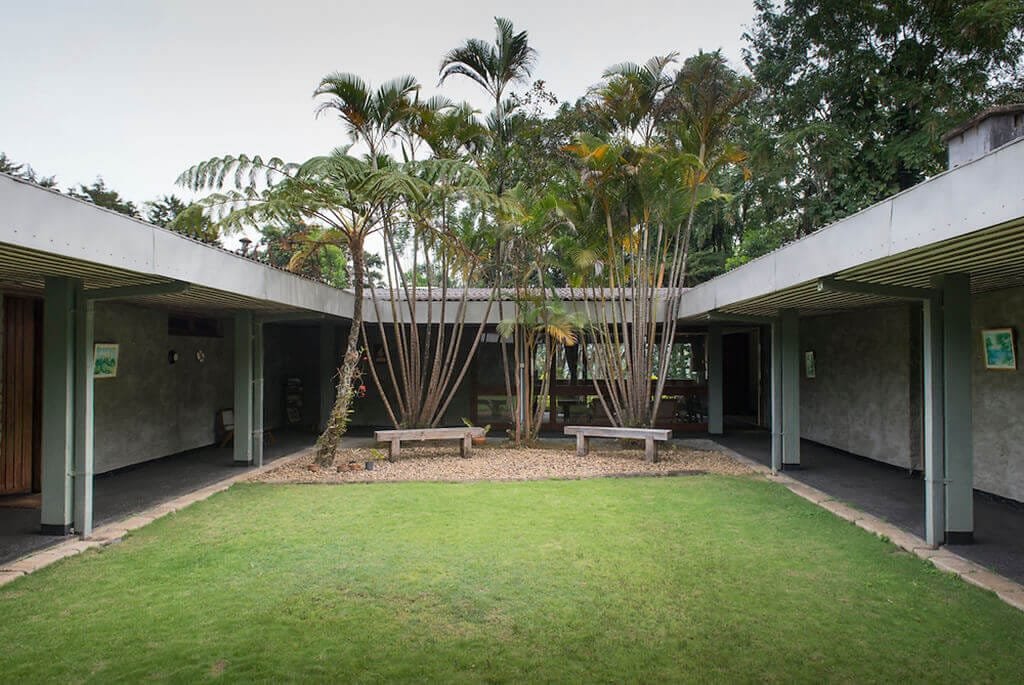 The interplay of light and shadow in a courtyard or the soothing sound of water trickling through a garden are two examples of how Bawa's designs may make people feel more attuned to and aware of their natural environment.
Architect Luis Barragán

Nationality: Mexican
Notable works: Casa Barragan, Torres de Satelite, Cuadra san Cristobal, Tetetlán, and Casa Gilardi
My Favourite quote from Luis Barragán: "I don't divide architecture, landscape, and gardening; to me, they are one."
Modernism, traditional Mexican aesthetics, and an unwavering focus on emotional resonance characterize his contributions to the field, which have left an indelible mark on the world of architecture.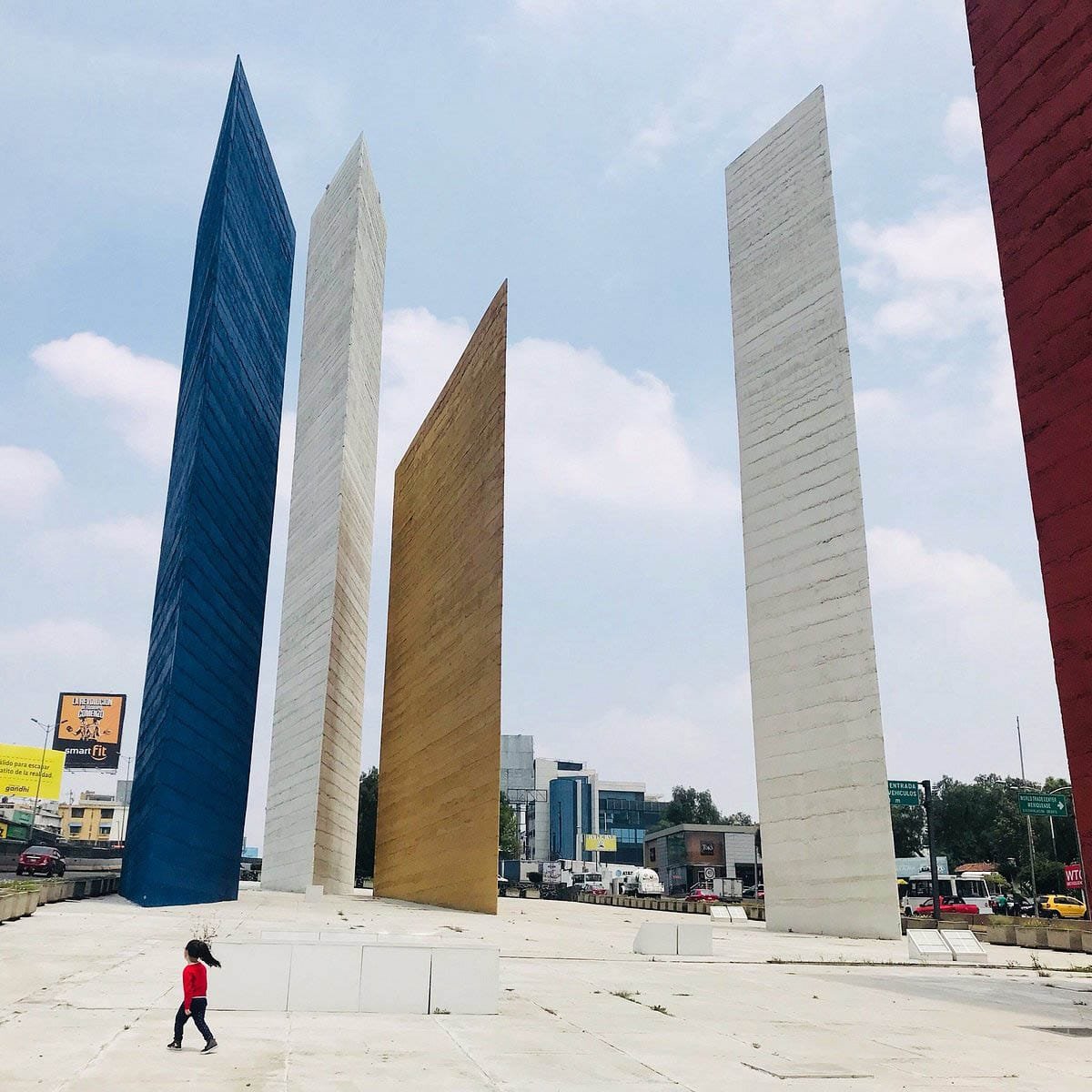 Barragán's greatest strength is his willingness to include and reimagine the aesthetics of traditional Mexican culture in his contemporary work. Barragán's use of bright colors, influenced by Mexico's vibrant colors, gives his rooms a sense of warmth and energy. This vivid color palette and shifting light create a heavenly ambiance that evokes profound feelings.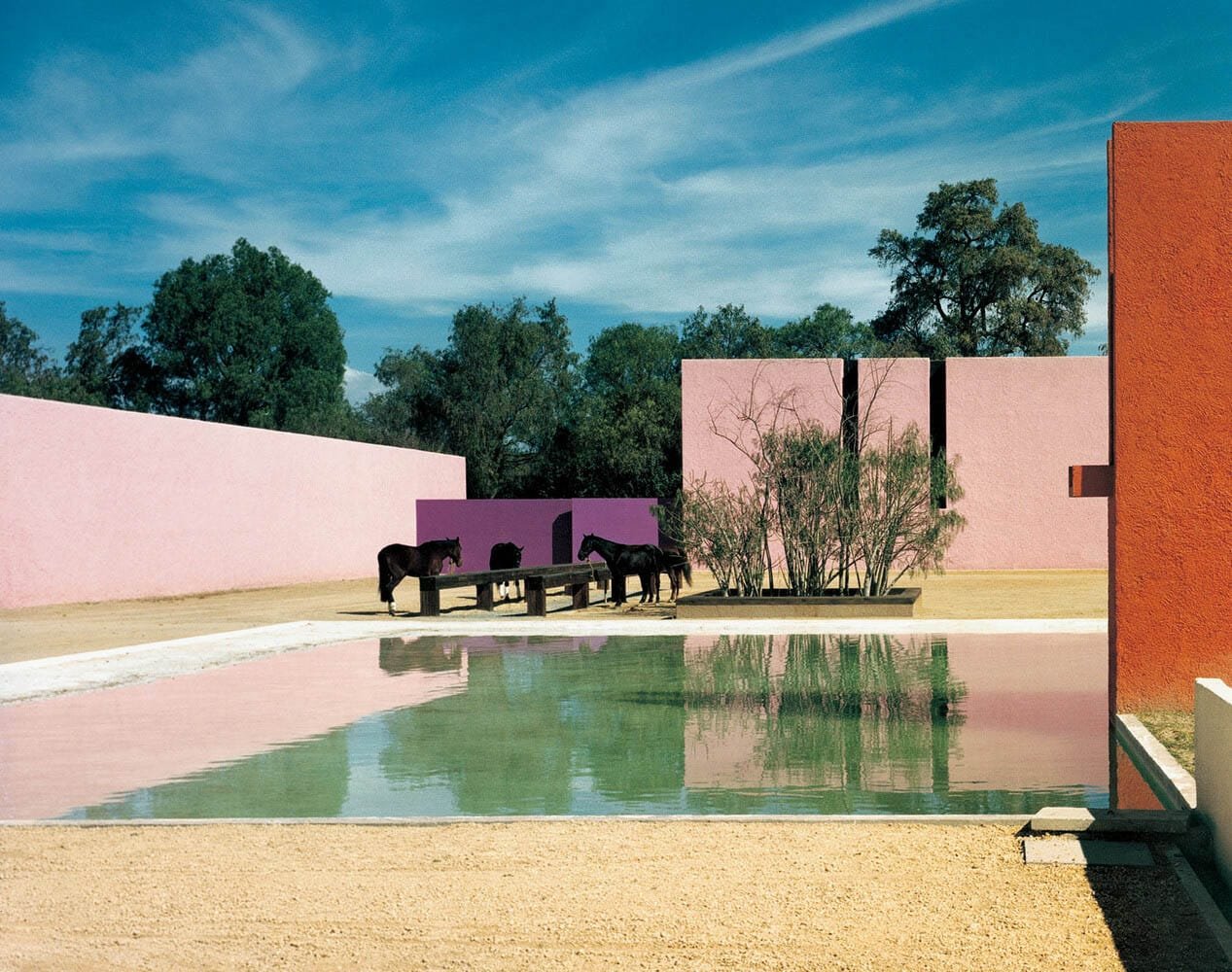 Barragán's architecture establishes a symbiotic link between the built environment and its inhabitants. The tranquil courtyards, secret gardens, and contemplative pools that populate his designs are trademarks. Barragán understood the need for harmony between solitude and community, and his knowledge of spatial architecture helped forge a deep connection between people and their places.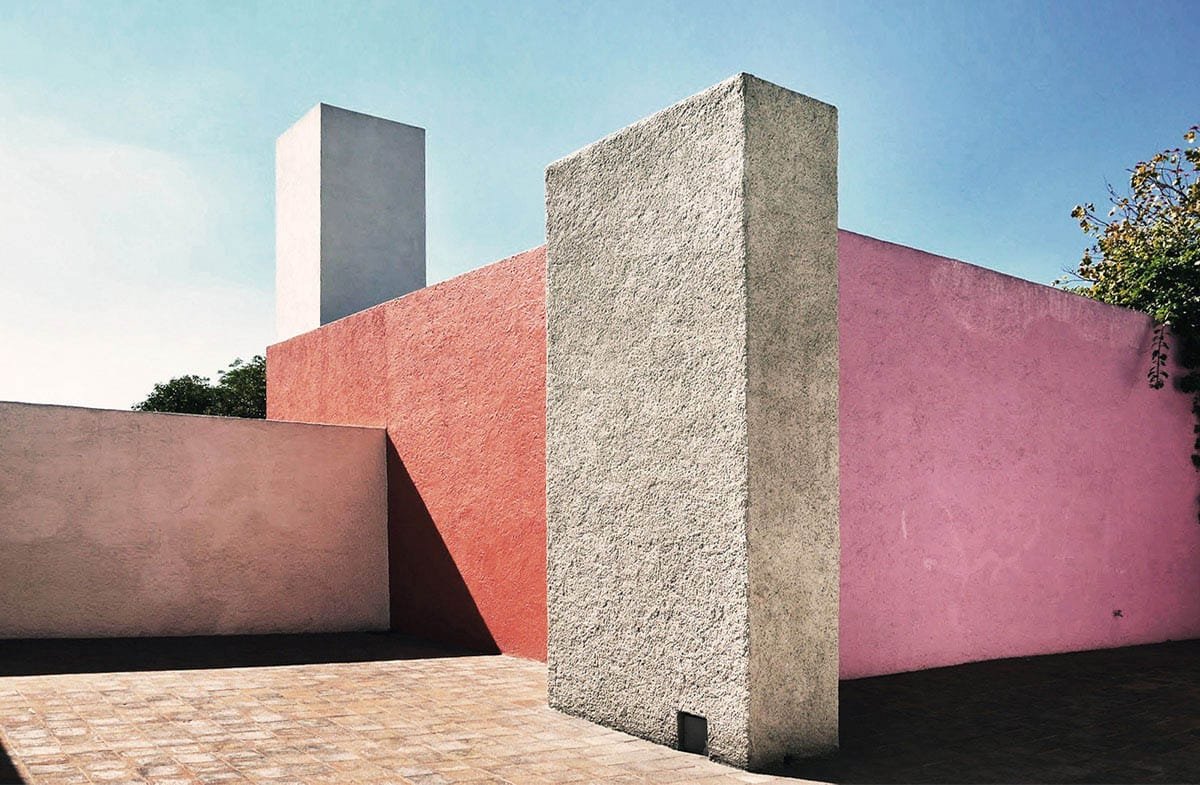 The role of light as a protagonist that transforms Barragán's architectural works is crucial to his practice. Infusing his scenes with a poetic and contemplative quality, he uses natural and artificial light to accentuate textures, dimensions, and forms. The movement of light and shadow throughout the day lends intrigue and complexity to the visual experience.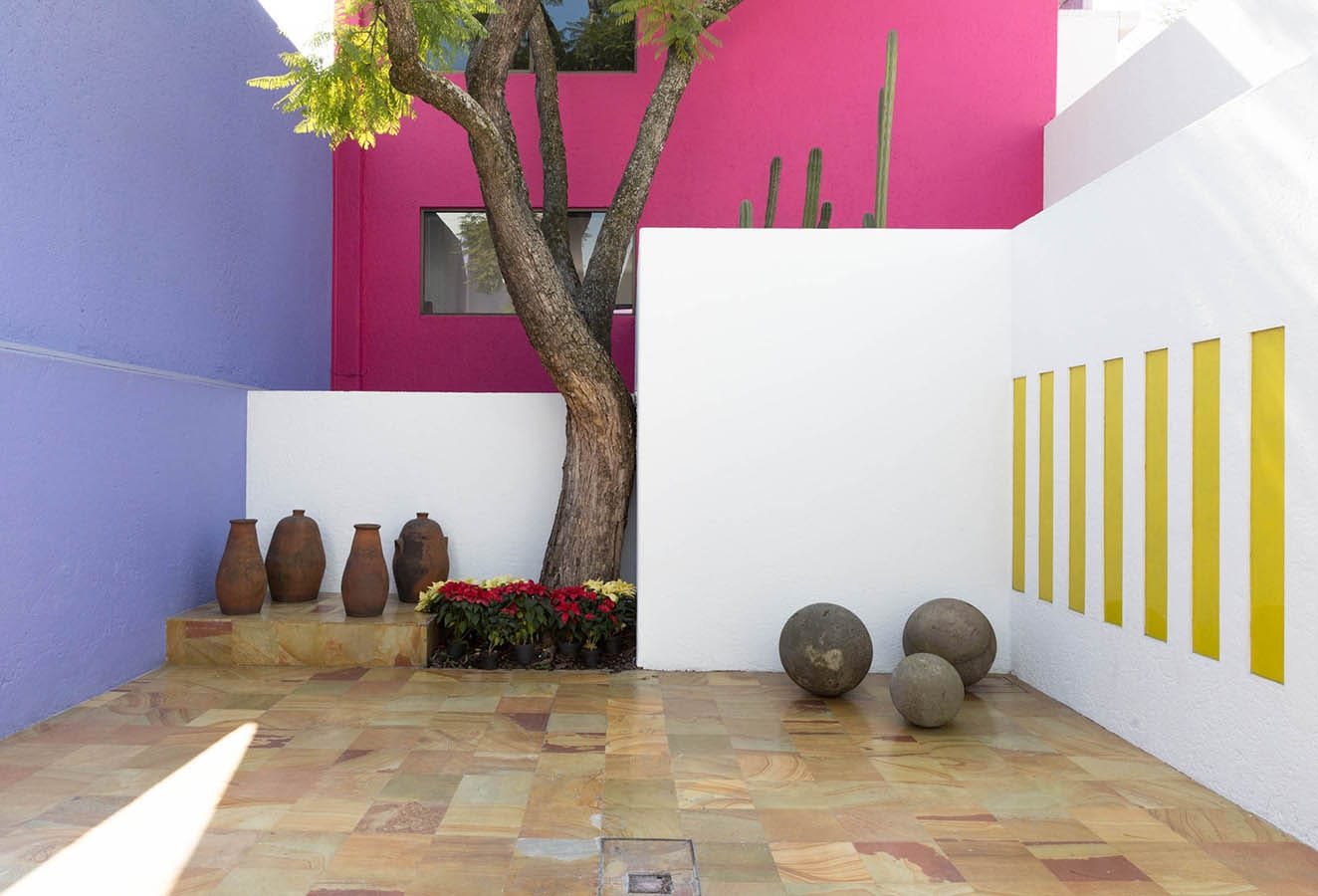 Barragán's simplicity and minimalism that he strives for is reflected in his designs through the use of straight lines and smooth surfaces. Subtle details and smart arrangements add complexity and mystery upon closer investigation. Because of this duality, Barragán's designs can have multiple layers of meaning that can be explored and appreciated over time.
Bhai Ram Singh
Nationality: Indian
Notable works:  The Lahore Museum, Lahore; The Mayo School of Arts, Lahore; Aitchison College, Lahore; Chamba House, Lahore; Punjab University, Lahore and Islamia College, Peshawar.
Bhai Ram Singh is a visionary whose architectural legacy will live on to inspire future generations. His ability to fluidly combine several architectural styles is one of the things that makes his work so interesting. His work is distinctive because it harmoniously combines Western architectural elements with traditional Indian architecture. This method respects India's long history of culture and demonstrates an international understanding of design principles.
His works' fusion of architectural styles is a powerful representation of the universality of design and the power of cross-cultural exchange.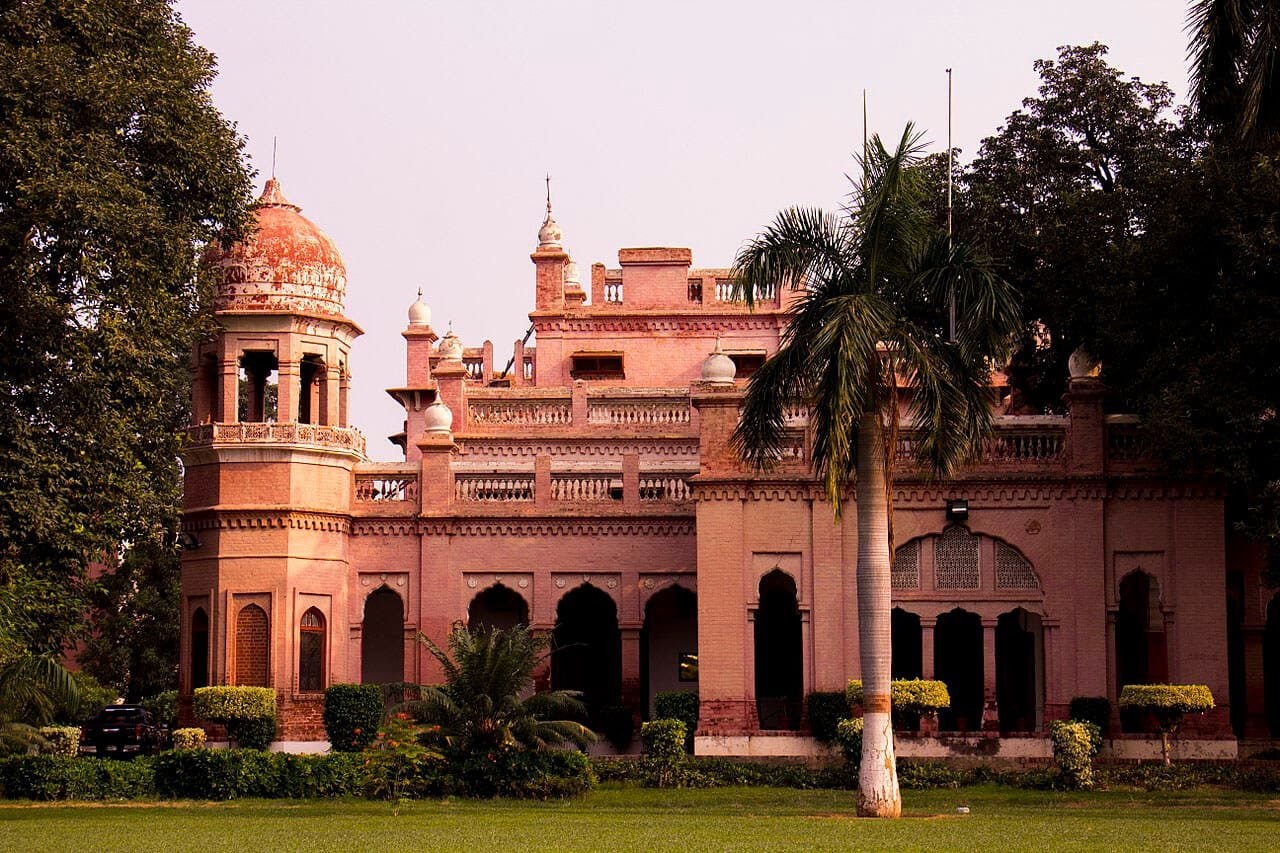 Bhai Ram Singh's meticulous attention, level of detail, and craftsmanship in his works are extraordinary. Everything about his creations is carefully created, from the intricate carvings to the fanciful embellishments. This care for the finer points of his work not only makes his creations look better but shows that he is serious about making lasting architectural masterpieces.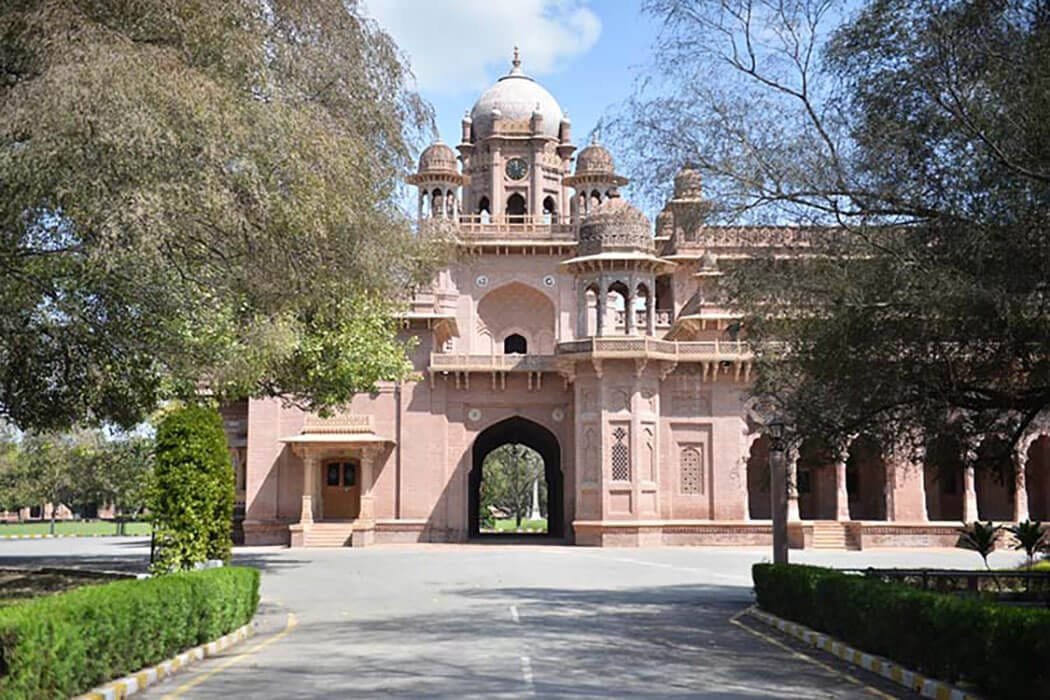 Bhai Ram Singh harmoniously incorporates man-made structures into their natural settings. Beautiful gardens, courtyards, and water elements are common in his designs, which flow naturally between indoor and outdoor areas. This combination enhances the visual appeal and creates a soothing and comforting ambiance. 
The holy building of Bhai Ram Singh is very valuable to culture. His work on Sikh Gurudwaras, especially the Golden Temple in Amritsar, exemplifies his ability to design buildings that convey more than their material appearance alone. The splendor and sacredness of these settings are testaments to his deep understanding of the communities he served and their cultural and theological aspirations. This section of his work displays his architectural skills and commitment to fostering cultural harmony and acceptance.
Architect Álvaro Siza
Nationality: Portuguese
Notable works: The Leça Swimming Pool; Iberê Camargo Foundation; Museu de Arte Contemporânea Nadir Afonso; Adega Mayor Winery; Auditorium Theatre of Llinars del Valles and The Building on the Water
My Favorite quote from Álvaro Siza: "Tradition is a challenge to innovation."
The Portuguese architect Álvaro Siza has achieved legendary status in his trade. His impressive corpus of work left an indelible mark on the field and captivated experts and amateurs alike.
Álvaro Siza blends harmony between the built environment and its natural surroundings, which is the product of Siza's careful attention to the site's topography, landscape, and cultural context. This sensitivity to setting enhances the beauty of his works and helps him feel more at home in the world.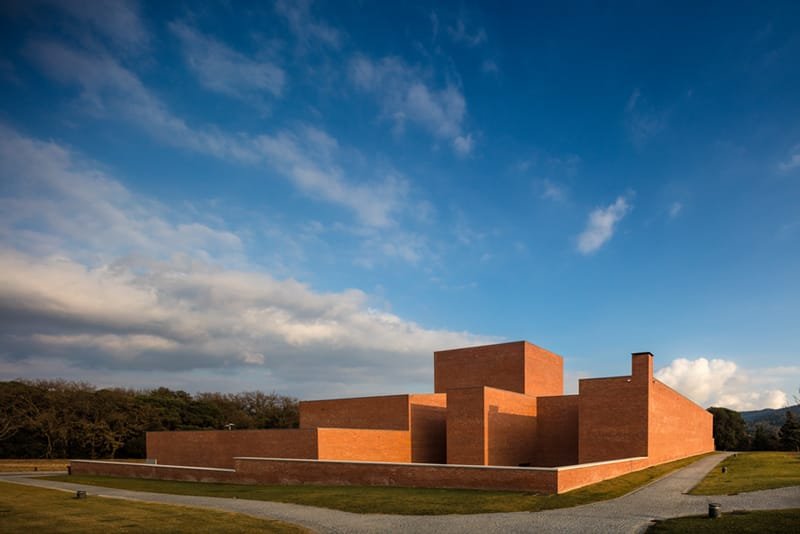 The structure by Siza exemplifies the timeless elegance of minimalism. His work is characterized by an understated elegance that results from meticulous attention to detail. By masterfully employing simple lines, basic forms, and a muted color palette, Siza creates a sense of subtle beauty that endures beyond fleeting architectural trends. This minimalism ensures that his buildings remain functional and aesthetically pleasing for years.
Álvaro Siza bases his architectural philosophy on a deep familiarity with and concern for the occupants of his buildings. His work prioritizes people above things. Therefore, he thinks carefully about how people will move through spaces, how people will use natural light, and how people will engage with their environment. Siza's buildings aren't just works of art; they actively involve and benefit the people who use them, fostering a sense of community and well-being.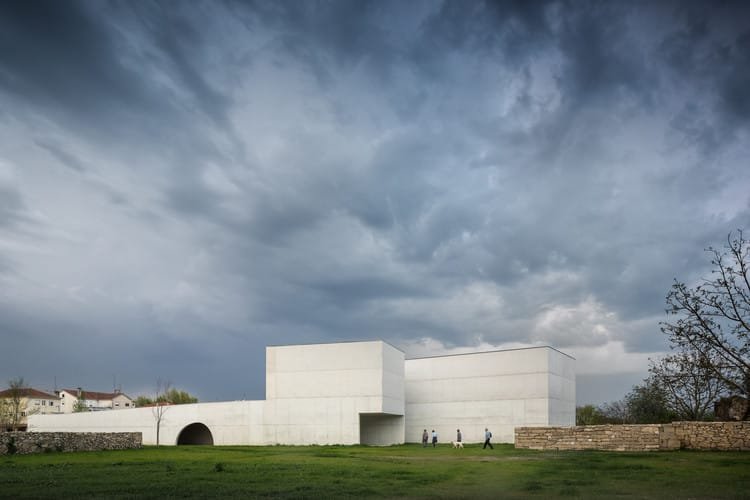 One of the most interesting aspects of Alvaro Siza's architecture is how it orchestrates the senses. By manipulating light, shadow, texture, and materiality, Siza creates environments that evoke various feelings and engage many senses. Through the play of sunlight filtering through strategically placed holes or the tactile elements of his chosen materials, Siza's designs encourage us to engage with our environment on a deeper, more intimate level.
Architect Charles Correa
Nationality: Indian
Notable works: Mahatma Gandhi Memorial, Ahmedabad; Jawahar Kala Kendra, Jaipur;
My Favourite quote from Charles Correa: "Market forces do not make cities; they destroy them."
Functionality, cultural awareness, and an honest appreciation for the natural world all come together in the architectural creations of Charles Correa. 
One of the most compelling aspects of Charles Correa's architectural vision is his ability to make seamless connections between the built environment and the cultural fabric of a region. The local culture, customs, and aesthetics inform many of his designs, creating harmonious environments that are meaningful to the inhabitants. Both the Mahatma Gandhi Memorial in Ahmedabad and the Jawahar Kala Kendra in Jaipur have works by Correa, and both exhibit an enduring sense of cultural identity that defies the passage of time.
Long before it was fashionable, he spoke out in favor of greener construction practices. Natural ventilation, daylighting, and intelligent planting are just a few examples of how the passive design concepts he employs in his projects help save money and make people happier and healthier. Correa's work exemplifies how sustainability is more than a passing fad but a responsible approach to producing for future generations by showing how building can coexist with nature.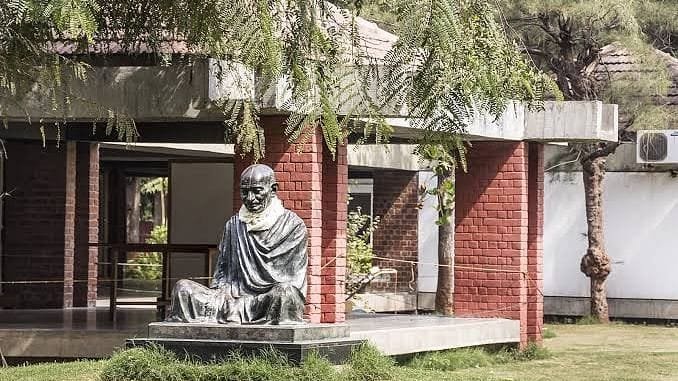 Charles Correa's architectural philosophy revolves around the creation of welcoming and functional environments for its users. His work prioritizes the needs of its users, fostering community, acceptance, and happiness. From the iconic Kanchanjunga Apartments in Mumbai to the elegant architecture of the Champalimaud Centre for the Unknown in Lisbon, Correa's interiors are welcoming and intuitive and foster a sense of community. His architecture is aesthetically pleasing and, extremely functional and user-friendly since he pays close attention to human scale, planned circulation patterns, and contextual concerns.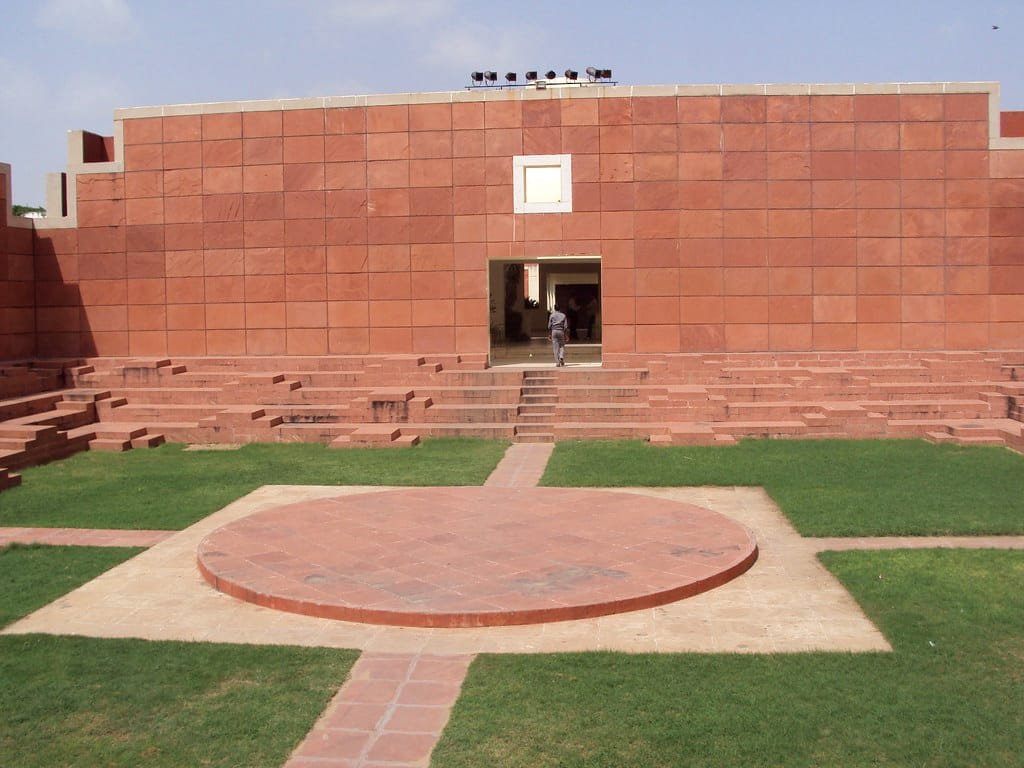 Charles Correa's buildings have stood the test of time and continue to attract and motivate people. Correa's buildings eschew fleeting aesthetic fads in favour of a universal language based on history, tradition, and an acute understanding of human requirements. His creations have withstood the test of time, proving that great architecture is timeless.