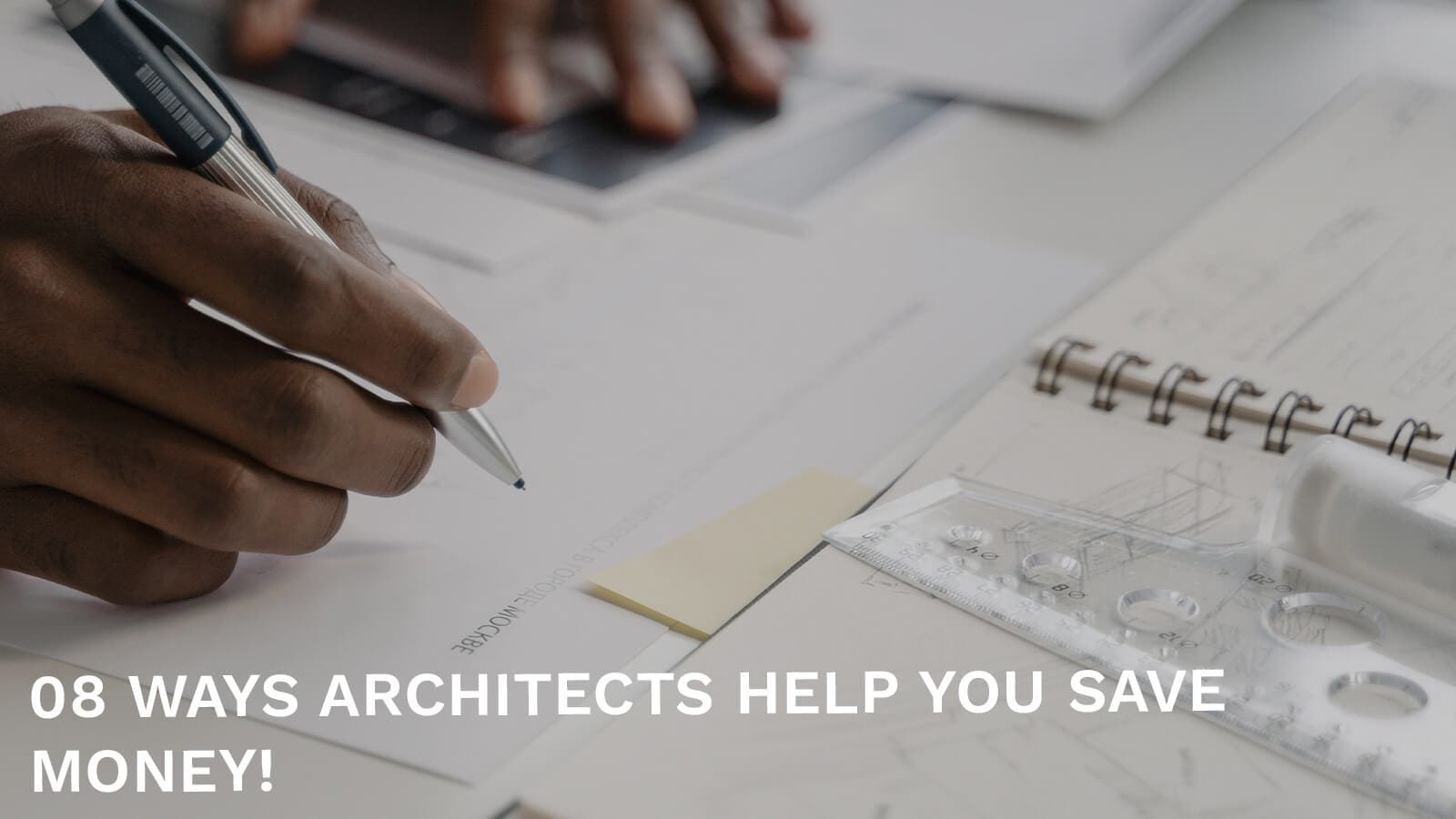 8 Ways Architects help you save money!
Architecture is a creative profession where architects are trained to balance functionality, aesthetics, future expansions, and budgetary concerns, resulting in designs that not only meet your physical needs but also contribute to cost. When it comes to construction projects, hiring an architect or architectural firm might seem like an added expense.
First thought would be to go with just the builders or contractors. The problem of cost comes up often. Owners want to get the most out of the money for their construction investment, and architect's fees can seem like just more costs. But if they are involved, they can save a lot of money over the life of a building.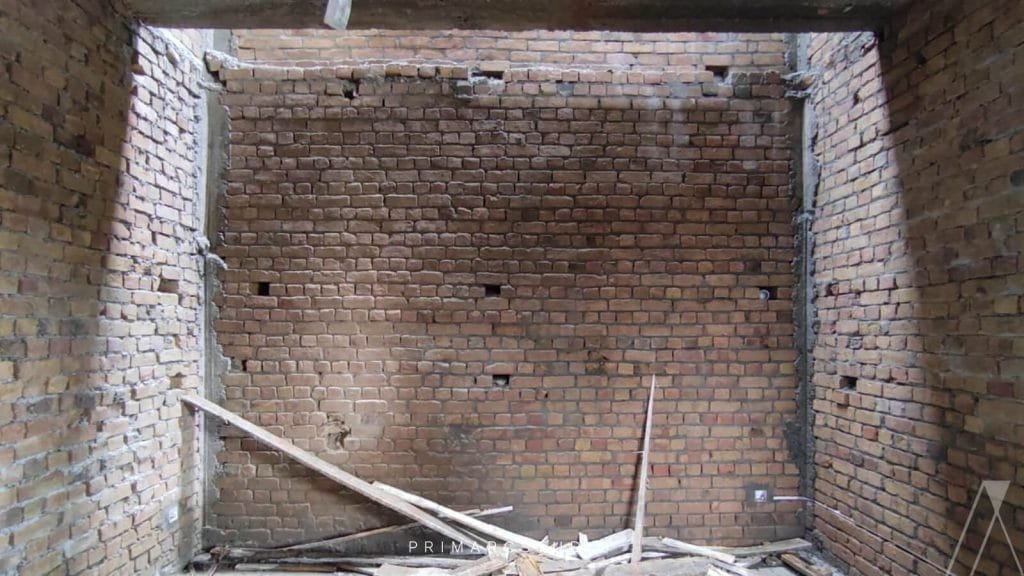 A good architect or architectural firm can also be considered a form of investment as they help you save money in several ways with a more creative and efficient layout for your home or office and the right team in place, cost savings can be realized throughout the process, which can save on heating and cooling costs. They can also help you select materials that are more cost-effective and durable, which can save you money in the long run.
Licensed architects are required to complete continuing education, keeping up to date on advances in building materials and products, and use that knowledge to specify products that can save energy, lower maintenance costs, and provide the performance criteria that you as an owner need.
Most people think of architects as the people who design big, expensive buildings. But did you know that architects can also help you save money? Here are 7 reasons why and how architects help you save money with different design solutions.
Architects are Creative Problem Solvers
One of the biggest challenges when building a new home is making sure that you are maximizing your space. The first way an architect can help you save money is by helping you develop a more efficient design with the help of computer software like Sketchup, CAD, etc, they can then bring structural costs down, this creative requirement allows them to come up with a design that is both functional, stylish and aesthetically pleasing.
Architects are trained to think about the physical layout of a space and how to best utilize the available space and design a floor plan that makes the most of your available space. They can also help you find ways to add storage and other features that will make your home more livable. Architects can see the opportunities that might not be apparent to you, especially if you live in the home and are accustomed to its current patterns.
Architects can give you a set of construction drawings and move on, that's what is the general perception. Many issues arise during construction, and basically, you have hired your architect to solve problems, no matter how comprehensive drawings one has. There is human error involved on the construction site and thus architect provide solutions for those issues and questions. Your architect is there to answer questions and solve problems that come up on the field which helps you avoid costly building delays.
This can result in a creative design that is more efficient, more tailored to your needs, technologically sound and uses fewer materials, which can save you money in construction costs. Architects research products to make the most of your investment.
Architects Can Help You Design a More Energy-Efficient Home.
Did you know that 40% of the energy used in a typical home goes to heating and cooling? 
A professionally and thoughtfully designed and planned project by an architect or architectural firm will be able to save you money on your future running costs. In the long run, this could mean significant savings on your energy bills (heating costs, smartly situated windows, clever heating system).
Architects can help you design a home that uses less energy for heating and cooling, which can save you money on your energy bills. We can also help you choose energy-efficient appliances and lighting, which can further reduce your energy usage and costs. Orient the house in a way that makes maximum use of the natural sunlight.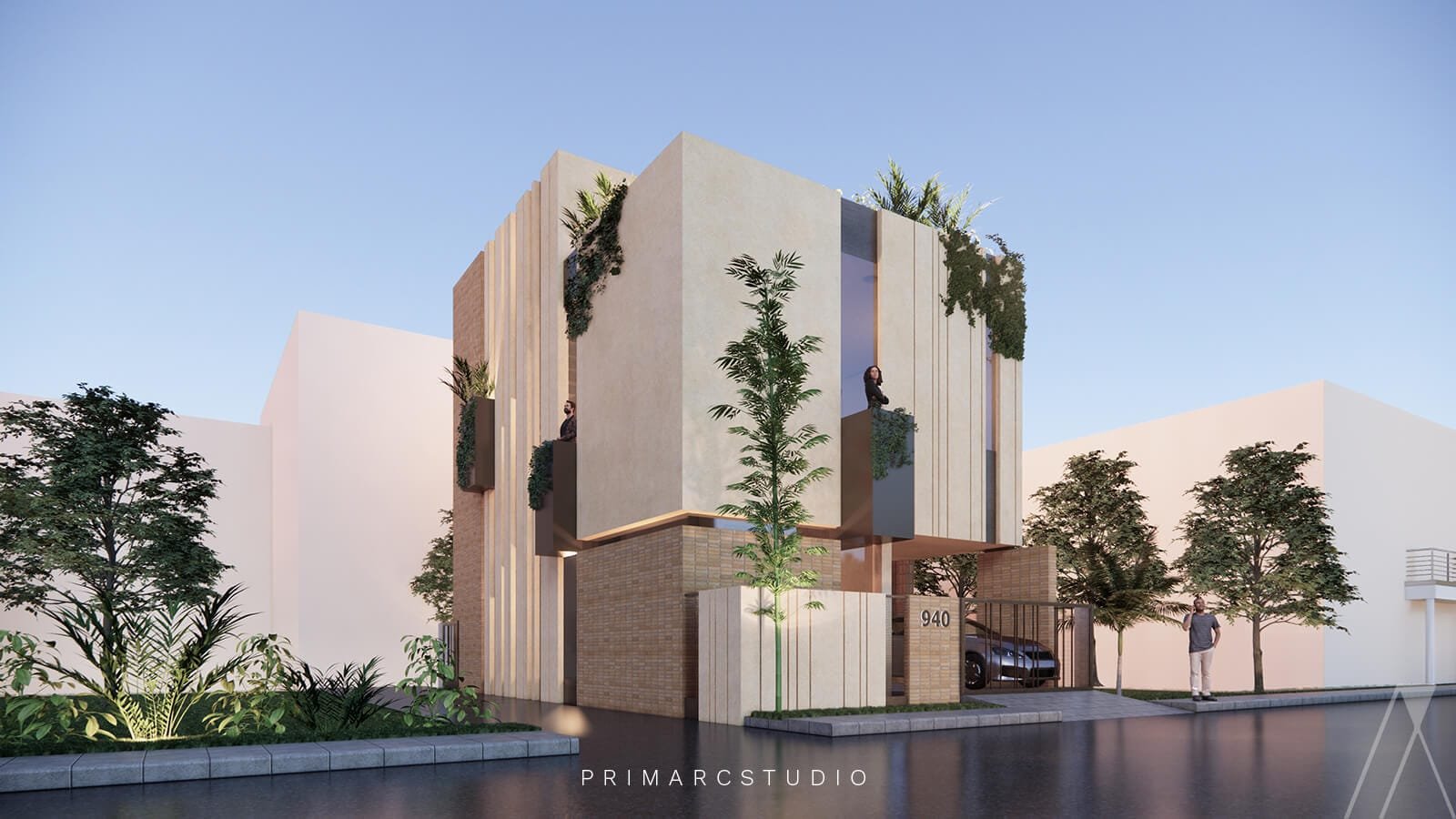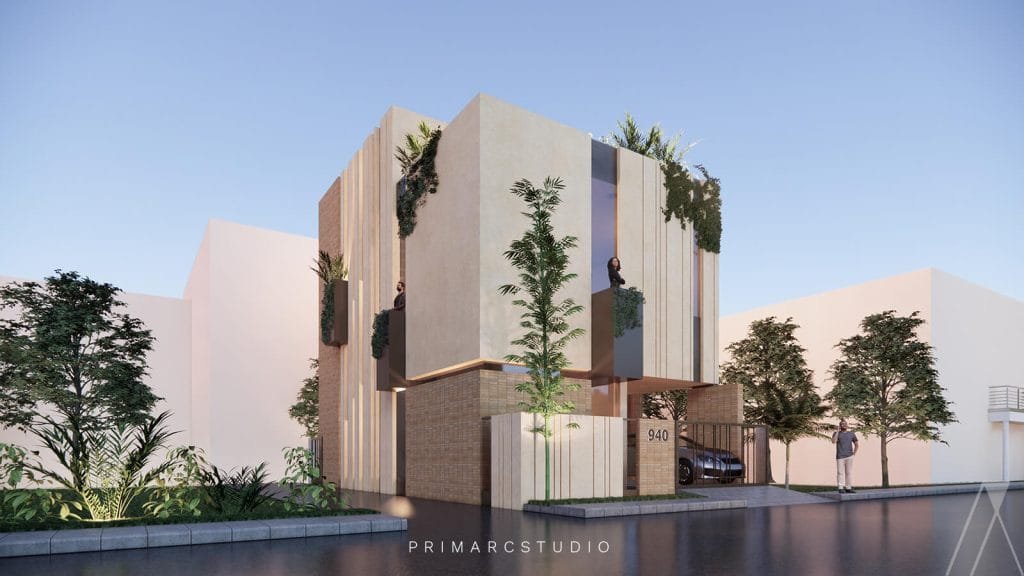 From the planning of the house to the interior. Our architects can design something uniquely customised to fit your needs and personal preferences. Little things like positioning a window, cross ventilation in the house, and not having doors on opposite ends of a room can make a big impact while being cost-effective and this benefits you in the longer run.
If a certain feature isn't feasible or is feasible but you aren't opting for it, we always try to communicate and propose a new position or let you know the approximate price implications. It's our job to know and work with these details.
We Balance Soft Costs and Hard Costs With Cost-Effective Materials.
When people pursue their vision alone, they are prone to overspending and also spending in the wrong places. This is because they will be learning while managing the project, and their lack of experience can be quite costly. Meanwhile, an architect or an architectural firm like us has the communication, experience and expertise to design your project within your budget.
There are a lot of different materials that you can use to build a house, and some of them are more expensive than others. Architects are well aware of material costs, and there are always some trendy materials that are expensive, your architect can help their clients choose materials creatively that are both beautiful and cost-effective, so you can save money without sacrificing style. They can also offer guidance and give you a chance to rethink some areas of your project before you start. 
Architects Can Help You Avoid Construction Mistakes.
Construction costs can be one of the biggest factors in deciding whether or not to undertake a construction project. Construction mistakes can be very costly, and they can often be avoided by having a keen eye of the architect. 
An architect can help their clients save money by identifying potential problems early on, helping you to choose the most cost-effective construction materials, and providing guidance on how to improve the energy efficiency of your construction project.
We can help you design your home in a way that minimizes the chances of construction mistakes, and we can also help you avoid making changes during construction that could end up costing you more money.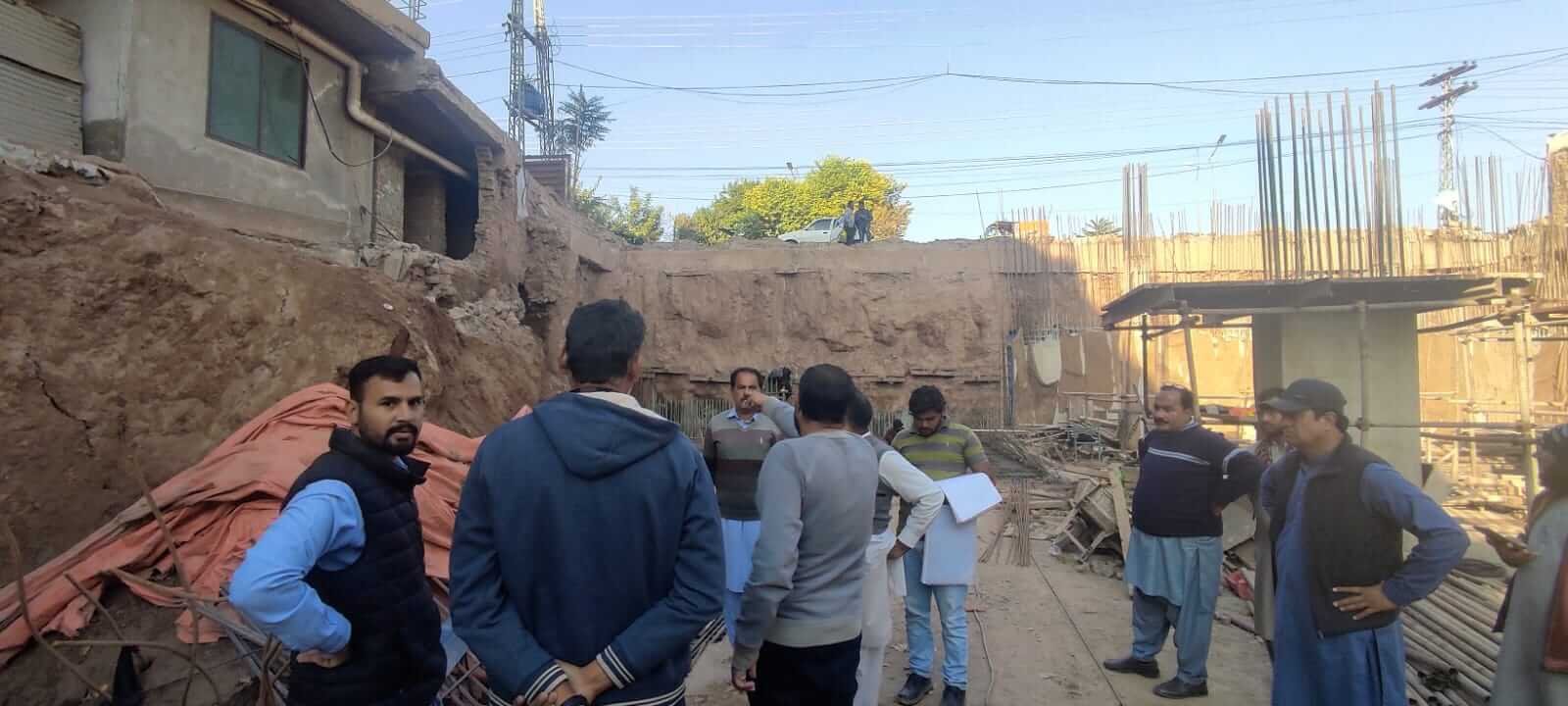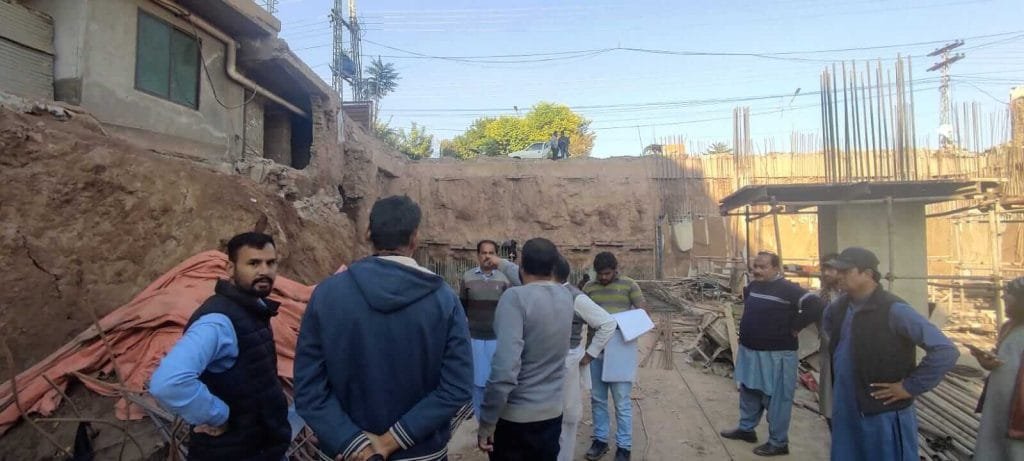 When an architectural firm is supervising your construction they keep making shop drawings for each change that occurs in the construction process, and due to their supervision contractor is required to look for their approval on construction areas where it's not per the given construction documents. Human error is inevitable on construction site and thus architects make those changes in construction drawings and helps avoid costly mistakes.
They also ensure that your construction project is designed in such a way that it can be built within your budget. This is achieved by carefully planning the construction project from start to finish, and by taking into account all of the potential costs that could be incurred during the construction process.
Architects Can Help You Find the Right Contractor.
If you're in the process of considering the construction of a new home, one of the utmost priorities is the selection of the appropriate contractor. Following a series of inquiries and discussions regarding the initial construction costs, it remains essential to verify that the contractor comprehends both the architect's work and the construction drawings before arriving at the contractor price final.
After all, the contractor will be responsible for bringing your vision to life, unless that architecture firm offers construction on a project management or percentage basis.
Architecture firms also have a network of trusted contractors that they work with, and they have trusted their metal on different construction projects with tricky construction details, Consulting your architect regarding contractors can help you save additional costs on contrary.
It might be your first or second home that you are building, but the Architect is related to the field of construction and has continuous feedback regarding the performance of contractors. 
Efficient communication, guided by the architect's expertise, allows a skilled contractor to share site progress details, thereby sidestepping costly errors in the future without compromising project quality at an additional cost contrary.
Architects Can Help You Save Time.
Mistakes are costly, both in terms of money and time. An experienced architect will be able to identify potential problems early on and help you avoid them. This can save you a considerable amount of money in the long run.
An architect can also assist you in maximizing the value of your budget by helping you explore multiple cost options. They will have a good understanding of the construction process and other engineering fields and thus can help your house with integrated project delivery* will be able to advise you on how to get the most value for your money. They can also help you to find the best possible materials and finishes for your project.
Hiring architects can help you avoid making mistakes that can cause delays, and they can help you coordinate the construction process, and improve response time so that it runs smoothly. Staying organized is essential to any construction project. By keeping track of your project progress and keeping your paperwork in order, you can avoid costly delays and mistakes.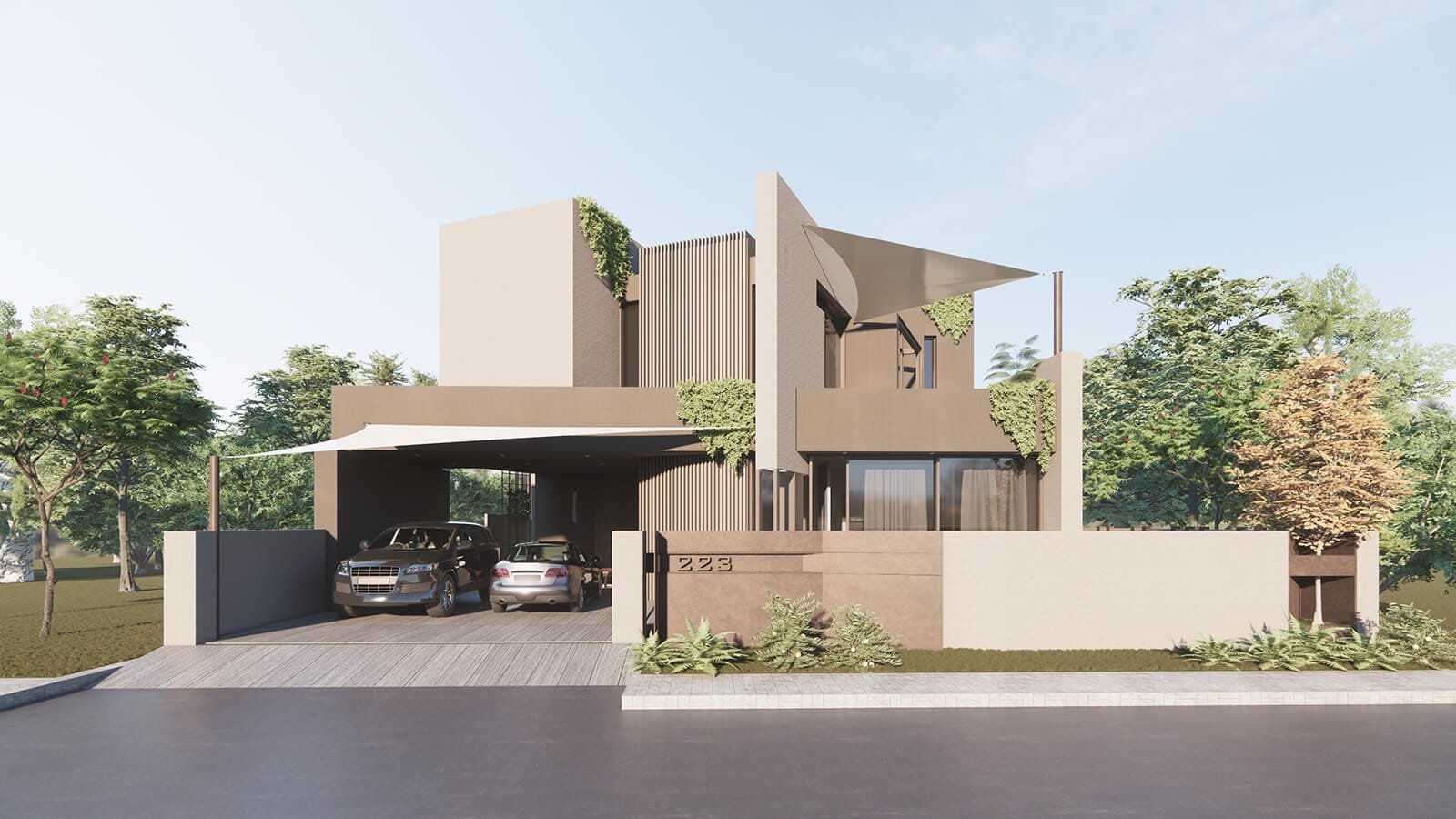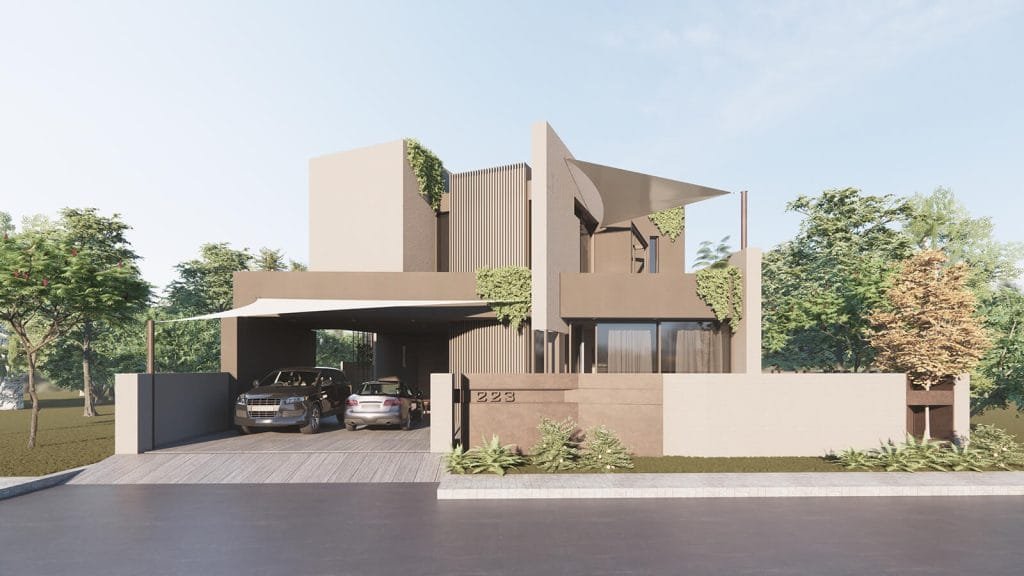 In our D-18 project, which we were in charge of executing and managing in Islamabad, we helped one client achieve 15% cost savings just by managing work according to the weather conditions and managing the team on their off days. The architecture field helps you understand the overall process of construction, when teams weren't able to work on the exterior there are teams moving ahead with their work on the ceiling and making products off-site for smooth construction.
*Integrated project delivery is a construction delivery method that involves multiple entities working together to deliver a project. This approach can save time and money by reducing the need for coordination between multiple entities. Additionally, integrated project delivery can improve the quality of the finished product by allowing for a more collaborative design and construction process, with the Architect as the single point of contact for all working parties they are also in charge of making design decisions, and many issues can be avoided this way.
An Architect Can Help You Get the Most Out of Your Budget with Design+Build.
Architects are well-versed in accurate pricing of a product, construction expenses, and the life cycle of materials, which can aid in devising a functional and good design that aligns with your budget while addressing problems and unforeseen conditions. Builders can only help you revise construction costs, but architects can revise the planning if necessary.
Licensed architects also get many discounts when they are buying materials and they can pass on the savings to you thus you in turn save money on construction without sacrificing the quality of your project. If you have hired your architectural firm for project management or design + build service, it ensures that a single entity is responsible for both the design and construction of a project.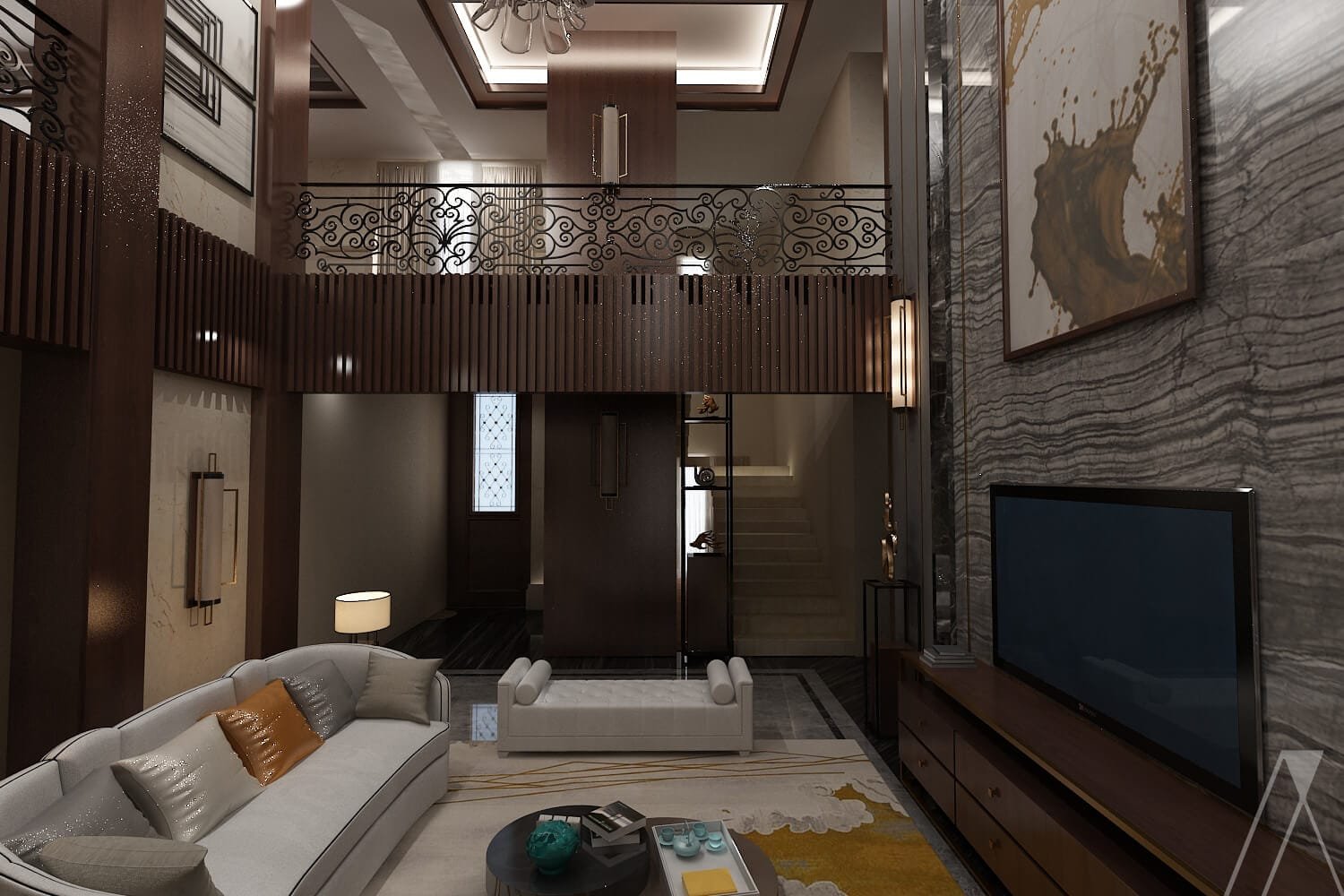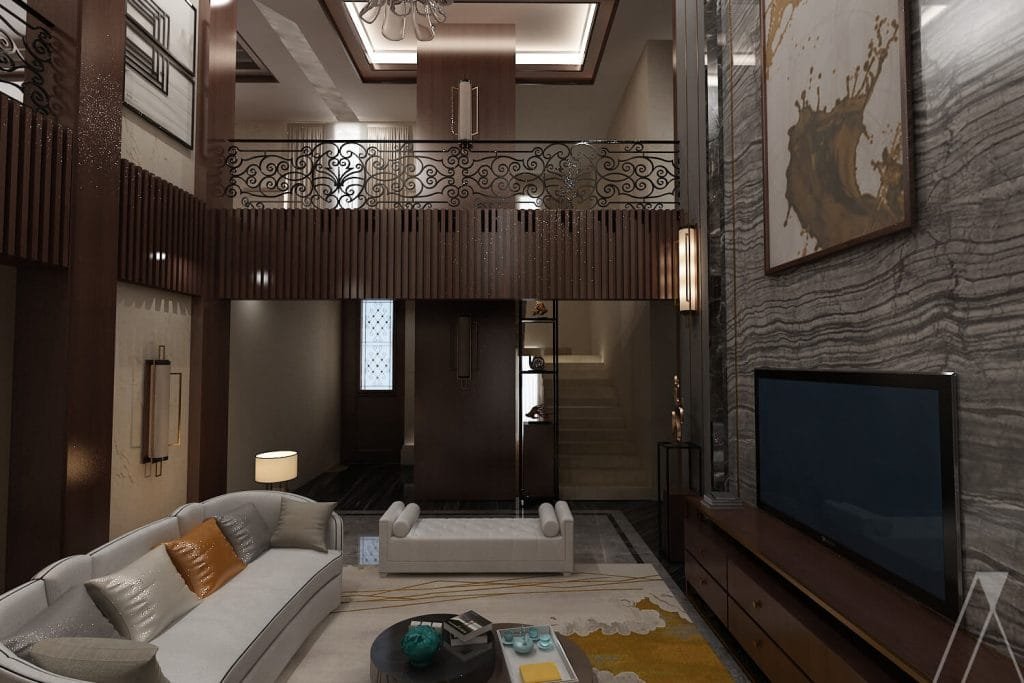 This approach can save time and money by reducing the need for coordination between multiple entities. Additionally, design + build can improve the quality of the finished product by allowing for a more streamlined design and construction process, improving the quality of the end product and in turn lower maintenance costs in future.
Primarc Studio also offers a constructability review, a project's feasibility from a construction perspective. This includes reviewing the project's design for potential obstacles or challenges that could add to the cost of construction. By identifying and addressing potential constructability issues early on, you can avoid costly delays or rework further down the line.
The Importance of Choosing the Right Architect.
When it comes to building a new home or renovating an existing one, the importance of choosing the right architect cannot be underestimated. Hiring an architect not only will help you save money but also ensure that your home is built to the highest possible standard.
There are a number of ways in which an architect can help you save money. Firstly, they will be able to provide you with accurate costings for your project. This means that you will not have any nasty surprises when it comes to the final bill. Secondly, they will be able to help you source the best possible materials for your build. This can often save you a considerable amount of money, as architects have access to trade discounts that the general public does not.
In addition to saving you money, a good architect will also ensure that your home is built to the highest possible standard. They will work with you till the end of the project to ensure that your home is designed exactly the way you want it and that all of the necessary building regulations are adhered to. This means that you can be confident that your home will stand the test of time, and will be a safe and comfortable place to live.
Key Takeaways
An architect can help reduce expenses when building or renovating a property. The key takeaways from this article are:
1- Address specific issues in lifestyle in their design within your budget and timely.
2- Swift decision on site equal to lower construction costs
3- Lower building running costs and a greater result
4- Unlocking maximum space potential
5- Trust your consultant.
6- Navigating zoning and building codes
7- Choosing cost-effective materials
8- Minimal changes
9- Creating a realistic budget
10- Saving on construction costs
11- Project management
12- Managing construction timeline.
Frequently Asked Questions: Demystifying Architectural Impact on Cost Savings
Question. How can architects help save on construction costs?
Answer. There are many ways that architects can help save on construction costs. One way is by helping to create a more efficient design that can save on material and labour costs. Another way is by helping to select cost-effective materials and products that can save on construction costs. Another is by managing your project, your construction and management.
Question. What are some other ways that architects can save on construction costs?
Answer. Other ways that architects can save on construction costs include helping to create a construction schedule that minimizes delays and disruptions and helping to negotiate favorable terms with contractors and suppliers.
Question. How can helping to create a construction schedule that minimizes delays and disruptions save on construction costs?
Answer. One way that delays and disruptions can impact construction costs is by causing material and labour costs to increase. For example, if construction is delayed, materials may need to be stored for a longer period, which can increase costs. Additionally, if construction is disrupted, workers may need to be paid for overtime, which can also increase costs. By helping to create a construction schedule that minimizes delays and disruptions, architects can help save on construction costs.
Question. Is it beneficial to hire an architect?
Answer. Yes! Architects can help you save money. They're not only talented designers but also experts in managing budgets. A reliable architect can provide you with precise cost estimates during the planning stage, allowing you to make informed choices and get the most value for your investment.
Question. What factors should I keep in mind while selecting an architect for my construction project?
Answer. Firstly, consider their experience, expertise, portfolio, reputation, and communication skills. Make sure that they are licensed and insured, and that their fees and services match your budget and requirements. By keeping these aspects in mind, you can select an architect who is just right for your project!