Project Management in Construction and its Benefits
We all wish to improve our lifestyles by tackling the pending and exhausting renovation projects that accumulate like a distant time bomb over our heads. Budget constraints, poor health, or a lack of spare time prevent many people from completing this task in time. This is when everyone wishes they had a 1-800 hotline to a genie who could do it all in the blink of an eye.
Enter the team of Primarc Studio, a young, energetic architecture firm in Islamabad and Rawalpindi! Through their project management services, they can certainly make your house project worries disappear. However, they can't promise the same grandeur as Aladdin's genie.
What is Project Management?
Project management is an essential modus operandi at successful organizations in today's fast-paced environment. It is an effective method of expanding businesses because it gives structure and meaning to achieving extraordinary goals.
As a result of its well-organized nature and complete guidelines, it is a valuable asset to the architecture industry. Project management ensures step-by-step supervision of work in progress, as it depends heavily on project deadlines and client interaction.
Furthermore, it does not exclude any interior design project you have in mind to revamp certain rooms, add an extension to your house, or do landscaping. Everything from remodelling bathrooms to designing a new modern home is included.
No surprises
I know what you're thinking: Everyone loves surprises, but not when they go over budget or drag on forever because new problems surfaced. These are the exact type of surprises Primarc Studio doesn't like at all.
This is why they recommend project management because the overall project's transparency is the final nail in the coffin! Usually, people take quotations from contractors for a project and choose a contractor charging the least amount per square footage.
After discussion with everyone, ten out of ten times, many other costs are revealed after starting the project; they benefit more the extended project's construction lingers on. But this is doing the clients a disservice because the hired contractor won't reveal the hidden costs upfront, which can go up to a million later!
There are usually many things that will be used in the construction. Still, contractors and markets need to include them in their quotations. The client has to pay them out of their pocket. It usually starts with paying for the digging on site done by bulldozers, which then leads to other things. Then you learn that boundary walls, tiles application on the facade, construction of tanks and over-head water tanks are some items that should have been included in their quotation. This leads to a sour taste in the mouth of the client, and at this point, there are generally very few options left for the client.
If he lets go of the contractor, the following contractor that will take over the project will be more expensive. Also, because he is taking over in the middle of the project, and due to differences in working style and management, different problems come and go with various contractors. And generally, you can expect them to point out almost everything the last contractor has done wrong. In the end, you have spent over what you had envisaged or planned initially and ended up with a tension worth a lifetime.
Smooth Operation, Minimal Delays, and Transparency in Project Progress Tracking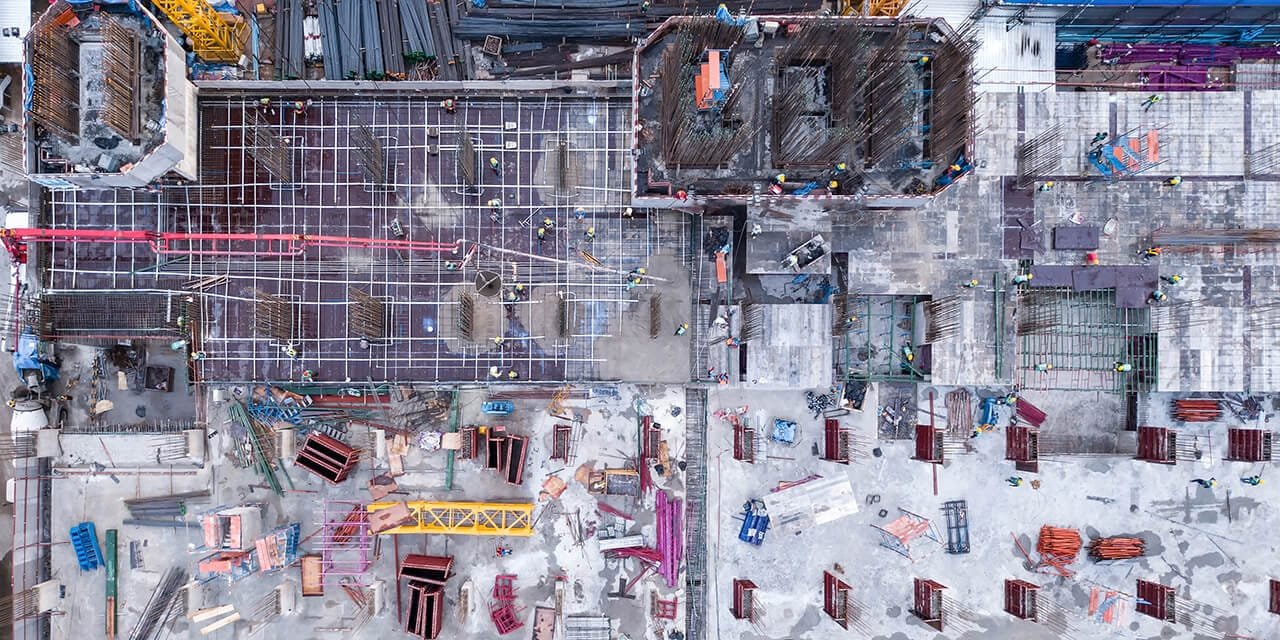 Any architect knows how crucial planning and organizing tasks are to his trade. Hence, he utilizes the tools and techniques to ascertain that all necessary tasks are completed on time and within budget.
Communication is only effective if done well. Therefore, as a vital part of collaboration projects and client facilitation, project management tools guarantee smooth communication. This effective communication keeps the stakeholders updated on all aspects of the project and ensures communication is maintained.
Project management helps delegate tasks and meet deadlines. This regulates expectations and alleviates client and architect concerns. A well-run operation reduces delays and allows for damage management. It improves transparency and real-time tracking. Project management is appealing due to risk management.
Process of Designing and Construction of a Project: Where Does Project Management Come in
Design: During the initial stage, which is design. The architect or architecture firm creates the design of the project, internal spaces and exterior. At the end of the design process, the architect will give you construction drawings, which includes structure and MEP drawings, along with any specification for materials, etc.
Planning: Any building project starts with planning. In this phase, a project manager or firm clarifies and structures project goals. They collaborate with customers and consultants to define project scope and translate needs into measurable goals. The project manager specifies activities, deliverables, and milestones in a detailed project plan to keep everyone on track. The project manager also conducts feasibility and risk assessments to identify issues.
Additionally, the project manager helps set a realistic timeframe and budget. They estimate project duration and cost based on labour, materials, equipment, and risks. This careful planning forms the basis for a smooth project launch.
Procurement: In the procurement stage, the construction project management team obtain bids for materials, services, and equipment. Purchase orders and building contracts are theirs. The project management team creates a quality and price control plan to verify supplies satisfy standards.
Execution: In the execution stage, physical construction begins. Everyone can start digging or site clearance at the project site. During this stage, the construction manager holds regular meetings to discuss budget and schedule changes. This level involves temporary power and water installations. The project management team ensures timely material delivery and quality control.
Completion: In the completion stage, or project closeout stage, the client gives feedback. The project management team has been submitting a fortnightly report on its progress. Still, at this stage, they compile a report on how the project went, what to improve in the future and how much savings they could get the client from their service. Then, the client performs all final inspections and accepts them. Once the client approves this, the team officially completes the project. The project management team signs off on the project, and the team archives all working documents. This stage also includes the final walk-through with the client, warranty work, and project handover.
The Value of Project Management in Primarc Studio
Architects achieve quality control by meeting all norms and requirements. Exceeding client expectations is the best feeling. Budgeting, resource management, personnel management, labour, and material allocation are significant nuances of architectural projects. When these services are covered under the project management umbrella, it enables architects to manifest their dream projects.
Overall, project management can be a valuable asset to any project, especially when done by the architecture firm that designed the project in the first place. High-standard services with satisfied clients are now a reality thanks to these architects' services in Islamabad, Primarc Studio.
The Advantages of Project Management in Architecture
Let's condense our arguments and viewpoints into a few clear points. The benefits of project management in construction and architecture are as follows:
Streamlining Task Management
Project management aids architects in more efficient project organization and planning, ensuring that all necessary tasks are carried out on schedule and within budget. Architects may organize and plan the project more efficiently using project management tools and procedures, ensuring that all important activities are accomplished on schedule and within budget.
Your architect can efficiently do task management on your project because, after all, he is the one who has designed it and knows the ins and outs of the house's overall design. Let's admit it: the architect has already worked with many vendors in the industry and knows what items are best in the budget and the pros and cons of those materials.
Enhanced Communication and Collaboration
Having a project manager or the services of a firm offering project management is the best way to ensure that your project is completed on time and within budget. They become responsible for ensuring that the project stays on track, that all tasks are completed in the proper order, and that all of the necessary resources are available at all times.
Project management makes it easier for team members, clients, and other stakeholders to collaborate and communicate, ensuring everyone knows the project's status, budget, timeline, and any potential modifications. Project management may help clients, contractors, and other stakeholders communicate and collaborate more effectively, keeping everyone updated on the project's status and possible changes to prevent any mistrust or financial problems later in the project's timetable.
The benefits of availing of project management services from architects are many: they can help keep your business running smoothly by managing your projects from start to finish; they can offer valuable insight into how things should be done differently; they can guide you through difficult decisions about what needs to happen next; they can help you eliminate the need of one consultant regarding design on-site, decisions are made on-site regarding any changes that occur on construction site; they have contacts with suppliers who can help get supplies when needed; they will help create an efficient workflow so that everything gets done correctly without wasting time.
Increased Efficiency
By breaking down the project into smaller tasks and establishing clear roles and responsibilities, project management helps the team work more efficiently and avoid delays or setbacks. By breaking down the project into smaller tasks and establishing clear roles and responsibilities, project management can help the team work more efficiently and avoid delays or setbacks, enabling you to save money on your project.
Project management also helps with communication because it helps everyone in the organization know what's going on with their projects and at what stages they will be needed. This information can be used to make informed decisions, ultimately leading to better results for your project overall.
Finally, a good project manager in the form of an architect can help you keep track of all aspects of your project — from designing to knowing the ins and outs of the design, coordinating designs with the vendors beforehand and making sure they are ready to install the items on-site – so that you don't have to worry about anything when it comes time to deliver your project on time.
Risk Management
Project management identifies and mitigates risks like delays, budget overruns, and other concerns. Many hidden costs prevent these aspects from being utilized in a contractor-assigned project.
Rarely has a building project been completed without exceeding budget and incurring debt! Unfortunately, clients' belief that project management has hidden expenses causes this more often.
This entire text is to tell you that Primarc Studio handles project management upfront and without fuss. We only increase fees with a warning and according to the contract's agreed-upon clauses. Our top priority is maintaining our company's integrity and client relationships.
Ensuring Safety and Maintaining High Standards
Project management ensures the project is executed to the highest standards and meets every regulation. Contrary to conventional assumption, Primarc Studio thinks quality can be delivered regardless of number.
We don't make our clients choose; we support healthy challenges to the standard, even if it involves fine-tuning every element. We don't compromise on service quality and won't allow our clients.
Real-time Progress Tracking
Effective project management helps architects and firms manage budgets, staff, and materials. Project management allows architects to distribute labour, materials, and equipment to keep projects on track.
Layman finds it challenging to manage all aspects of an architecture project. The physical, mental, and emotional strain can tarnish a visionary project started in high spirits. Instead of doing everything themselves, people should hire professionals like Primarc Studio.
Effective decision-making
Project management gives architects greater control over the project and allows them to make decisions and adjust plans as needed. If you know the sky is about to fall, you will duck and take cover, right?
Similarly, the team at Primarc Studio is driven by their code of conduct, which equips them to support clients in making timely decisions that are better for them in the long run and for their specific venture.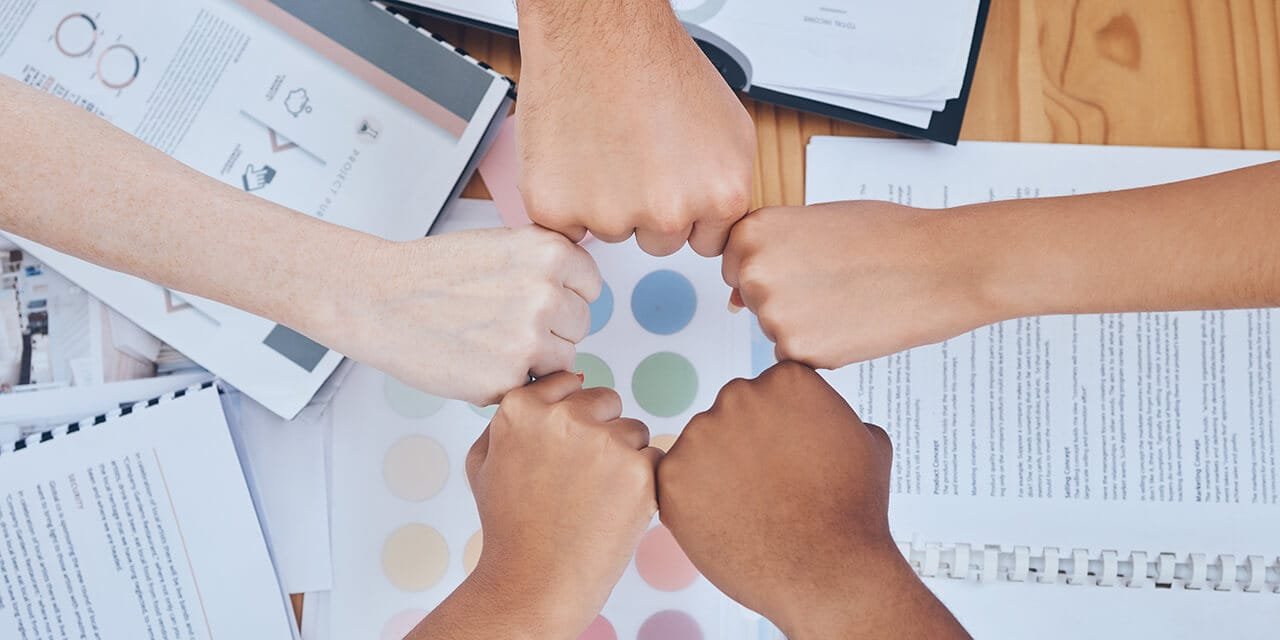 Project Management Team Are Responsible for These Tasks
The project management team, which can be your architecture firm, controls the entire building process. They monitor project development and make daily decisions from a field office at the project site. Their duties may include:
1- Working with architects, engineers, and contractors on plans and deadlines. If you get project management services from your architecture firm, they will already be on top of these deadlines.
2- Estimating and negotiating project costs.
3- Budget creation and monitoring.
4- Get permits and design reviews.
5- Planning and scheduling work.
6- Communication with clients timely and decisions taken from clients on time.
7- Collaboration with building, construction, and regulatory experts
8- Managing project daily workflow and delivering it with reports and bills regarding each aspect of the project.
Key Takeaways from this article about Project Management
1- Project management ensures step-by-step supervision of work in process, making it helpful in the construction of architectural and interior projects, landscaping, and more.
2- Transparency is crucial for avoiding unpleasant surprises, which is why Primarc Studio recommends project management.
3- Project management tools facilitate effective stakeholder communication, delegating tasks, and meeting deadlines.
4- Project management reduces delays, allows damage management, and improves transparency and real-time tracking.
5- Project management can help architects meet all norms and requirements, exceed client expectations, and manifest their dream projects.
6- The benefits of project management in architecture include streamlined task management, improved organization, risk management, resource management, budgeting, personnel management, quality control, and satisfied clients.
7- Architects can manage tasks more efficiently because they are the ones who designed the project and know its ins and outs.
8- Project management can maximize efficiency and minimize risks in architecture projects.