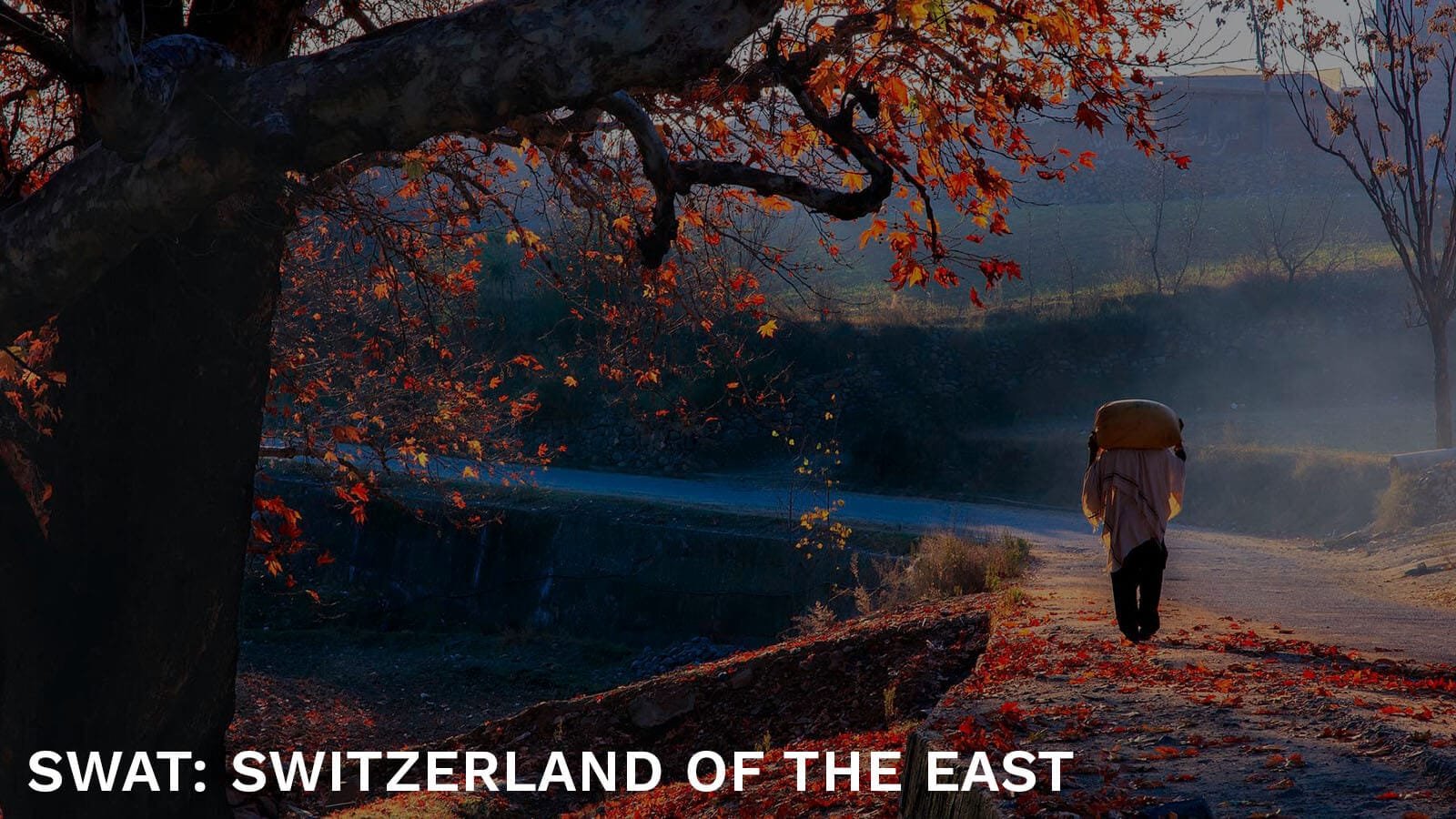 Swat Valley – Switzerland of the East
Swat is famous for its cultural and historical significance as well as its gorgeous landscapes. It is also known as the "Switzerland of Pakistan" for its picturesque landscape of verdant valleys, towering snow-capped mountains, and crystal-clear rivers.
Where is Swat in Pakistan? 
Located in the north of Khyber Pakhtunkhwa province, Swat Valley is the ultimate dream destination for tourists.
Boasted as the Switzerland of the East, the dreamy valleys consisting of snowy mountains, lush greenery, waterfalls, glaciers, and luminescent rivers represent the most picturesque landscape available in Pakistan.
Who should visit Swat?
Anyone and everyone can benefit from visiting Swat. Adventurers, travellers, athletes, photographers, cuisine lovers, culture enthusiasts, historians, artists, architects, and anyone with a wanderer's spirit will leave Swat as a changed person. Due to its convenience for hiking, skiing, and camping enthusiasts, it is a hotspot for adventurers from all over the world. Wild camping is further encouraged with the condition of keeping the environment clean and respecting the local environment.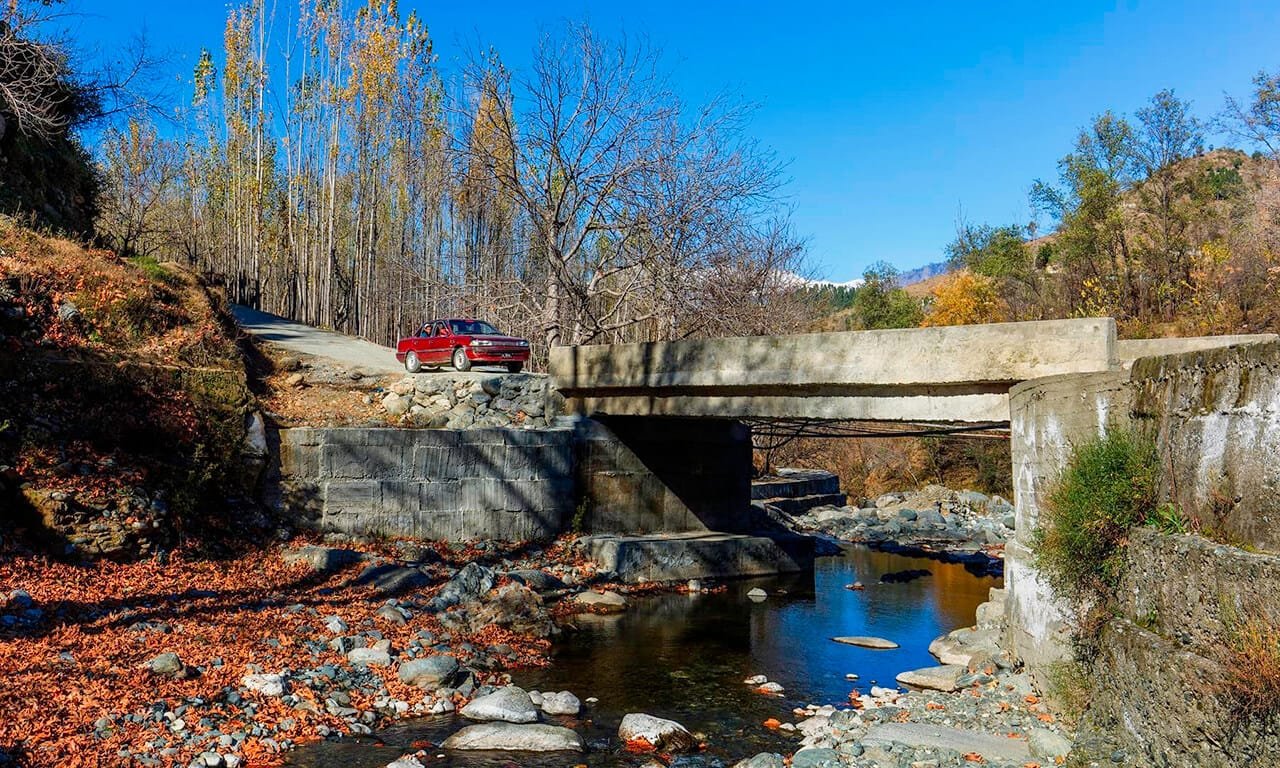 Sports lovers can easily avail the accessibilities for zip lining, cycling, swimming, horseback riding, and rock climbing to their heart's content. Similarly, nature enthusiasts are further drawn to the Valley by the tempting opportunity of fishing and witnessing wildlife in their natural habitats.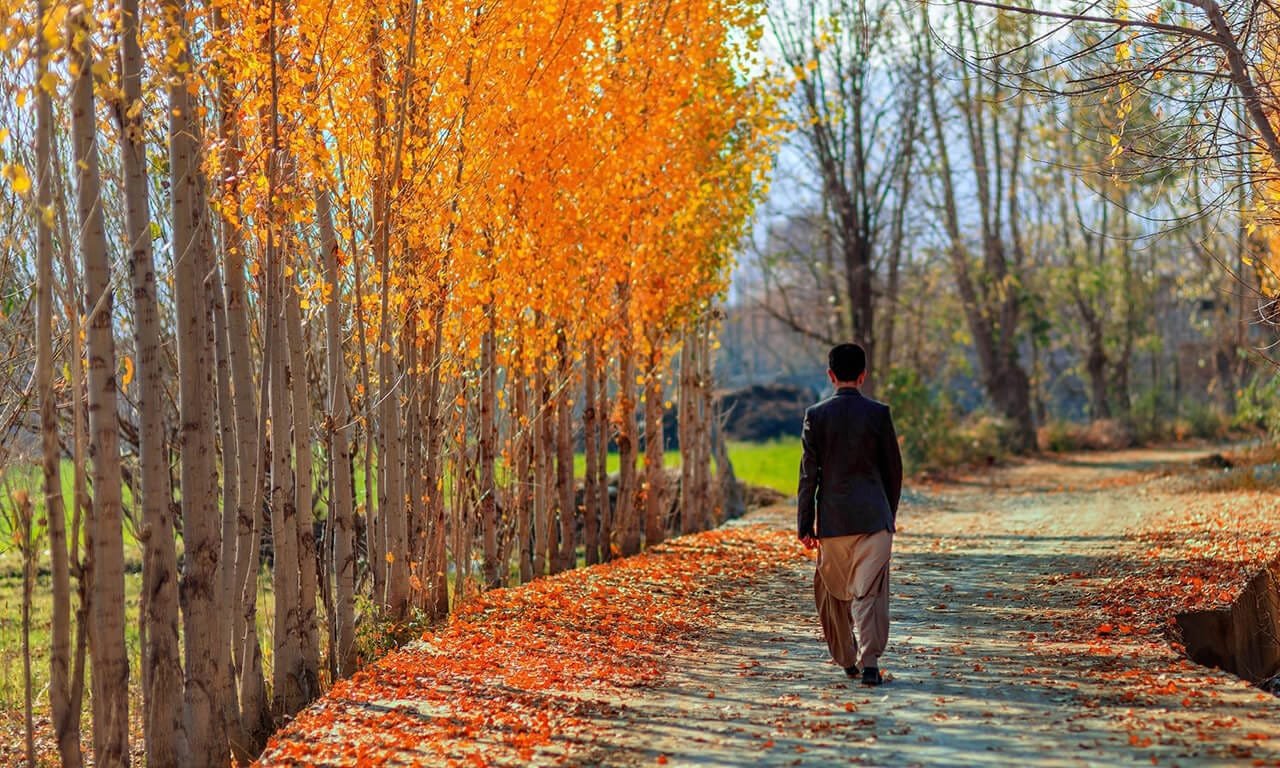 Other attractions include local treasures that make enticing souvenirs, such as rich textiles, hand-carved wooden furniture, and stunning gemstones. Local produce consisting of luscious fruits, succulent honey, and delicious trout fish add to the memorable experience of visiting Swat Valley. For more cultured tastes, the archaeological significance of various historical sites is a must-see. Ancient monasteries, stupas, sculptures, and relics reinforce the historical significance of the role played by the rich cultural heritage of the Swat region in the rise of Buddhism and the development of The Silk Road Trade.
Local Environment
The locals are predominantly speakers of Pashto, but foreigners can feel at ease visiting because English and Urdu are widely understood as well. The local population consists primarily of the Pashtun ethnic group of Yousafzai, who migrated here from Afghanistan.
Their chief code of conduct is Pashtunwali, which emphasizes hospitality, bravery, justice, and other moral behaviours. The locals are keen to extend a warm welcome to any guests and extend the best hospitality possible to all, expecting only respect for their customs and culture in return.
Treat Yourself to the Cuisine Of Swat Valley
You can't visit a place and not taste the local cuisine. You will be erring on the side of offending the hosts and Pashtun culture. So don't be shy and drop the hints to your host that you wish to experience the full Swat experience.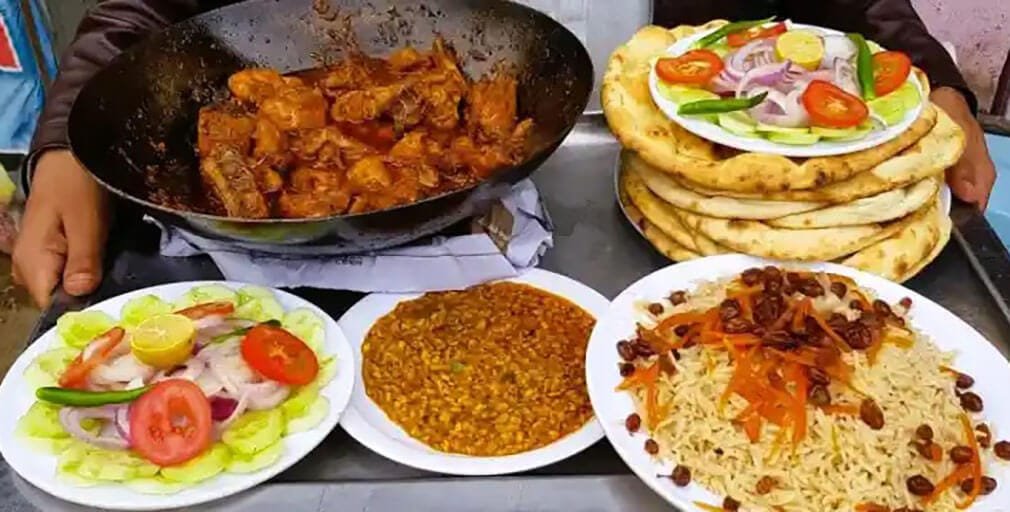 The local people prefer foods consisting of meat or rice. All types of halal meat, specifically mutton, are favored by the Swatis. The dishes of Swat are relatively less spicy and greasy as compared to other regions of Pakistan.
But don't worry; all those hiking and mountain trails will have you working it all off in no time. Famous dishes of the Valley include Chapli Kebabs, Charsi Tikka, Qabili Pulao, Sajji, and Shinwari karahi paired with local bread or naan. Just drop these names at any local restaurant and prepare to give your taste buds the most mouth-watering experience of their life.
How to Travel to Swat
Travelers can pick their choice of transport by choosing to travel to Swat via air or road. Buses and cars are convenient choices for locals to accommodate a hassle-free experience. Emergency services are provided by Swat rescue and highway police, who diligently ensure the safety and privacy of their locals and visitors alike. Motorway assistance is also available at all hours to assist travelers in their journey through any means possible.
Different Routes To Reach Swat Valley
Swat Valley is easily accessible from Islamabad, Rawalpindi, and Peshawar. From Peshawar, the Valley is located at a distance of 151 km and can be covered in almost 4 hours. The approximate distance of the route of Swat Valley from Rawalpindi is 270 km, which can be attained via the Nowshera, Mardan, and Malakand divisions.
From Islamabad, the Swat Valley is accessible through the M-1 Motorway, which is used to reach Mardan Interchange in 1.5 hours. The total distance between Islamabad and Swat Valley is 247 km, which can be traversed in 5 hours.
All the major routes leading to Swat are open throughout the year. Tourists who want to travel by their conveyance can reach the Valley through the routes mentioned above. However, for those travelers who aim to use public transport, various local transport companies offer regular bus services to Mingora from Lahore, Rawalpindi, Peshawar, Karachi, Hyderabad, Bahawalpur, Multan, Faisalabad, Sargodha, Abbottabad, Mianwali and Mardan.
When to Travel to Swat
Swat weather is seldom known to get hot. It is infamous for experiencing weather changes that encompass all seasons in one day, depending on which direction one heads inside Swat. The warmest temperature experienced from June to August is usually 15°C-17°C (59°F-63°F). The coldest temperature in Swat is recorded in December, January, and February, with 5°C (41°F) being the typical reading.
This is usually the time when tourists are treated to snow-blanketed mountains and valleys. However, the sudden severity of coldness can create complications for adventurous-spirited people, as heavy snowfall can restrict their access to mountains and certain areas.
The optimal weather conditions for tourists are April- October when the spring flowers in full bloom enhance the natural beauty of the Valley.
Staying Accommodations in Swat
There are numerous hotel accommodations available in Swat to cater to tourists. However, due to the influx of travellers all year round, it is recommended to make advanced bookings to secure the ideal hotel to optimize your experience.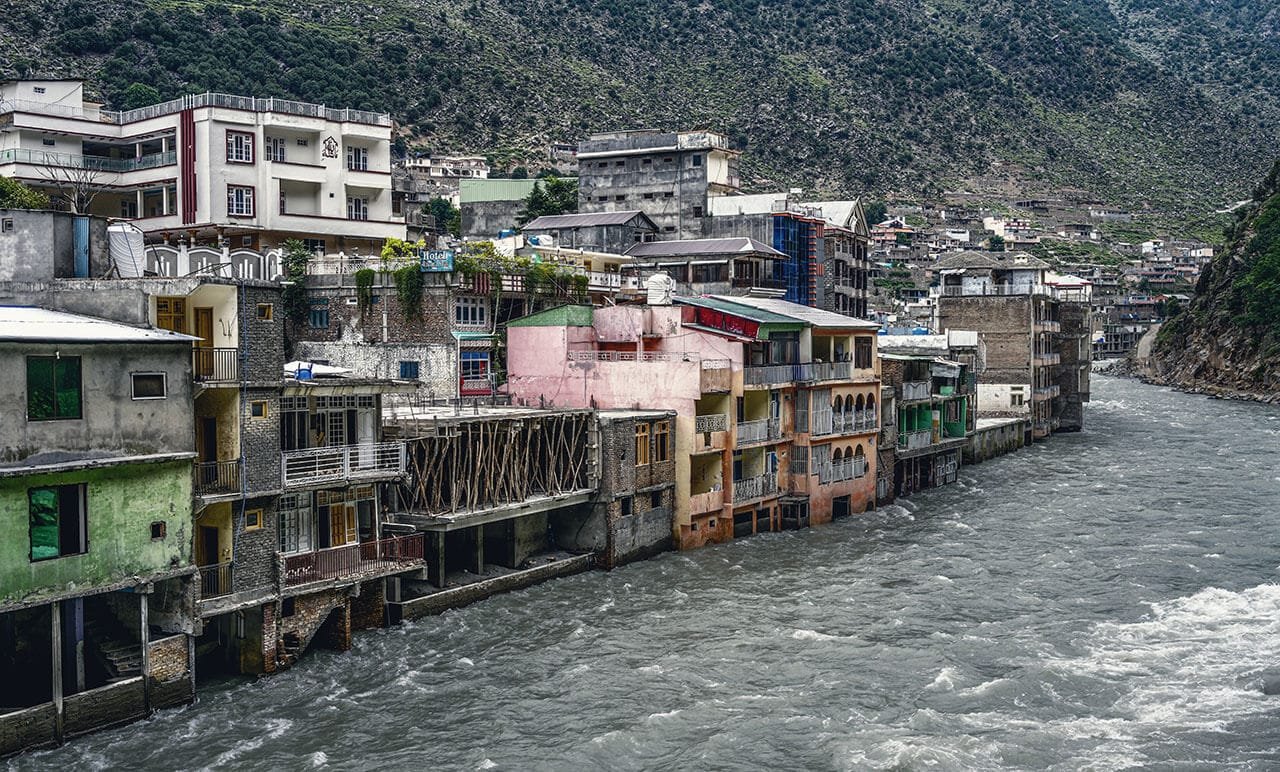 From quaint, cozy guest houses to luxurious resorts, all budget options have been taken into consideration for offering the best visitor experience. Amenities such as hot water, WiFi access, in-house local and international catering, etc., are offered at each place for the more seasoned travellers.
Fully furnished and amenity-equipped camping pods have also been established at the hot spots to cater to solo and family travellers. From luxurious to eco-friendly options, visitors can select the ideal conditions for their stay suited to their needs for their convenience.
The Ultimate Bucket List of Places in Swat
The top picks for tourists seeking to experience Swat Valley in its full glory must include the following destinations:
The Mingora City of Swat

Said Sharif

The White Palace

Madyan Valley

Bahrain Valley

Kalam Valley

Malam Jabba

Naran Kaghan

Spin Khwar (white stream) Lake

Janshai Meadows
Architectural Marvels in Swat: 
The following buildings scattered throughout Swat make for an interesting visit due to their socio-political, cultural, and historical significance. The architecture in Swat conveys much of the history through its solemn yet resolute elegance.
Lwarrey Jumat ( Mosque in Mingora, Khwazakhela): 
One cannot discuss Swat without mentioning the various mosques adorned by beautiful wooden craftsmanship, which remind of the cultural heritage unique to Swat. This particular mosque has withstood the test of time by maintaining its architectural grandeur and wood-carving wonders for thousands of years despite being a busy spot for worship and social gatherings.
Known locally as Lwarrey Jumat, it sits snugly in the heart of Khwazakhela. According to the residents, it was constructed by the army of Mahmood Ghaznavi in the eleventh century after they defeated the Hindu army.
This mosque reflects the richness of attention paid to details through its conscientious use of mud, stone, and timber masonry methods. The huge wooden pillars and beams used in the roof illustrate the distinctive taste and love for art and architecture held by the past generations. The most interesting aspect of this mosque is its depiction of the rich multicultural heritage of Swat. Unique symbols and carvings on the structure of the mosque reveal strong cultural influences of the civilizations of Gandhara, China, and the Indus Valley.
The White Palace of Swat:
The Safaid Mahal (White Palace of Maraghzar) was constructed during the early 20th century to signify Swat's princely state and its royal lineage.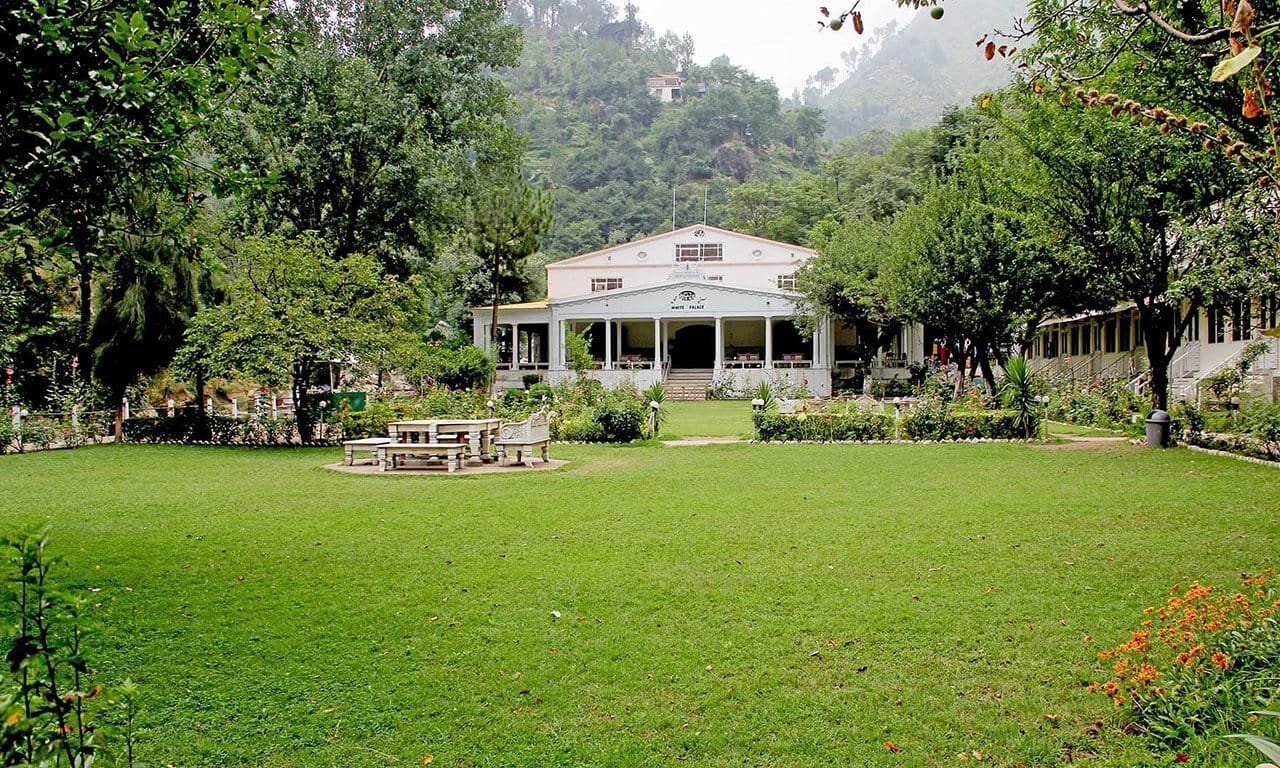 Much like the multicultural heritage of Swat, the palace illustrates a deep influence of the fusion of styles. Stunning domes, arches, and balconies grace the palace while emitting elegance and splendor. The palace's stark white façade stands out against the surrounding lush greenery like a glistening marvel.
The Ganshal Wooden Mosque: 
Situated a few miles near Shangla, the wooden mosque of Ganshal is an underrated specimen of archaeological wonder. Pre-Islamic symbols intricately carved in the wooden structure of this mosque imply a rich heritage of pre-Islamic culture in Swat hitherto overshadowed by research on Buddhist influences only.
These pre-Islamic symbols documented by Professor Ghani are deliberately carved in the wooden pillars, doors, columns, and their brackets and wooden mimbar. Sun discs, swastika, flowers, thunderbolts, and four directions, etc., are all well-known Hindu-Buddhist symbols which have been astutely linked to the Hindu-Buddhist practice of the bygone era, making it an exciting discovery to behold for the cultured eye.
Swat Museum:
Located in Mingora and Saidu Road in the Swat district, the Swat Museum showcases remarkable artifacts from sixty archaeological sites of Swat dating from 300 BC to the 18th century AD. The Archaeological Museum of Swat was established at Saidu Sharif in 1950 and designed by the Italian architect Vittorio Cardi.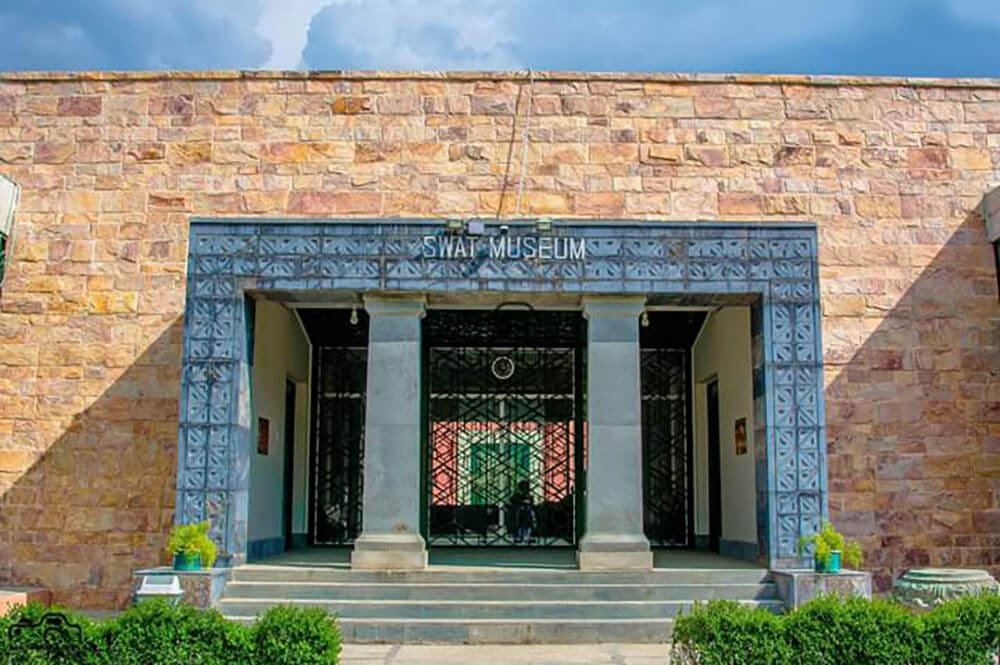 A total of six galleries within the museum are filled with a vast array of artifacts, a testament to the rich history and cultural heritage of Swat.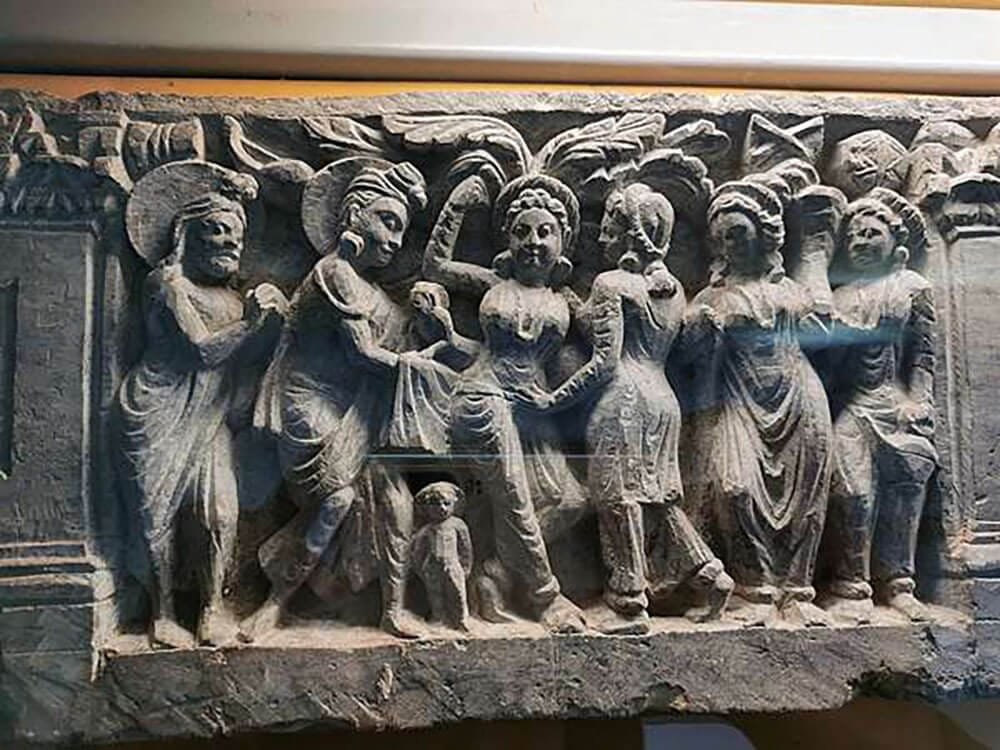 Some of the most notable collections at the Swat Museum include:
Collection of Gandhara art sculptures reflective of the Indian Greek fusion art style.

Buddhist artifacts consist of statues, relics, and other objects that were used for religious purposes.

Islamic artifacts showcase the traditional lifestyle and culture of the people of Swat through objects such as clothing, jewelry, and items of everyday use.

Coins and currency provide a fascinating insight into the economic history of the region.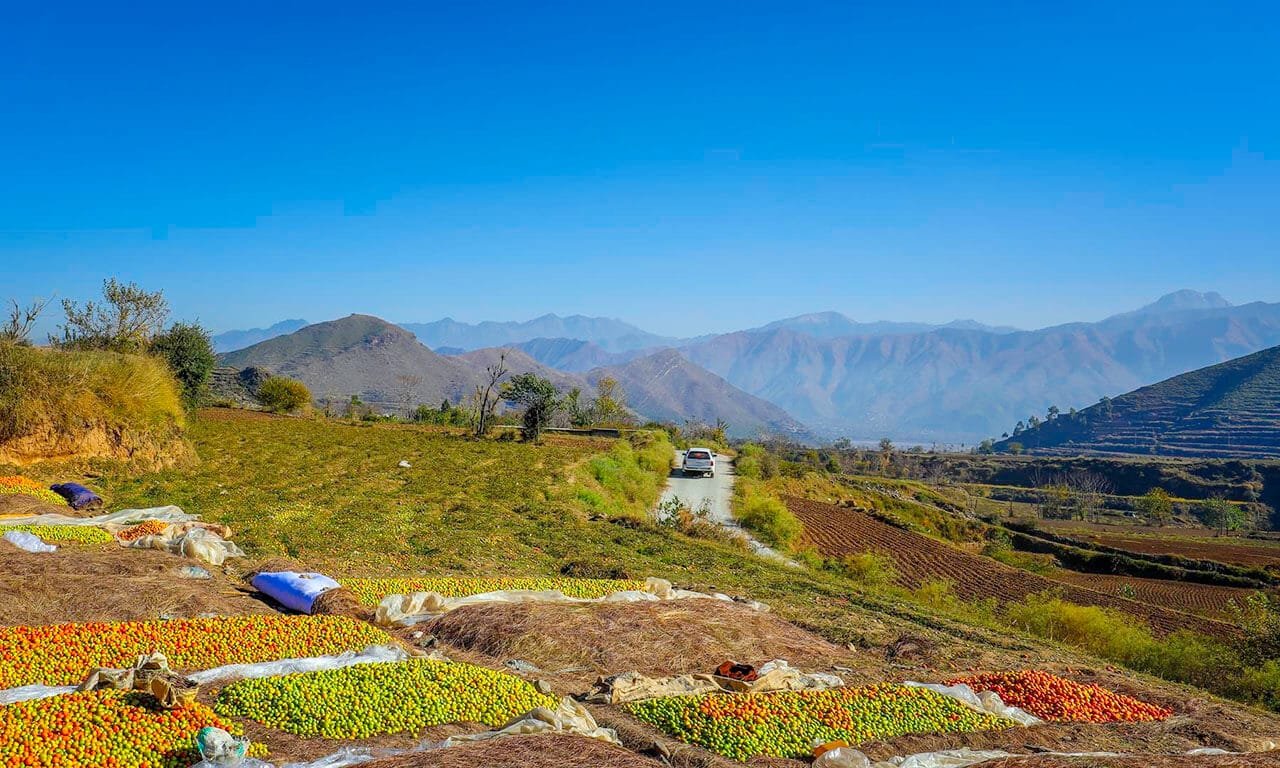 So, let's recap: when in Swat, you have to experience the food, the culture, the places, the people, and the mind-blowing natural wonders. Overall, natural beauty, local flavours, and a pleasure-filled experience with security and ease make Swat Valley the ideal destination for travellers seeking to enrich their lives and memories with a unique, transformative journey to the most coveted Eastern jewel.
Frequently Asked Questions About Swat.
Q: What is the best time to visit Swat?
A: The best time to visit Swat is during the summer months (May to September) when the weather is pleasant, and all attractions are accessible.
Q: Are there any trekking opportunities in Swat?
A: Yes, Swat offers excellent trekking opportunities, with trails suitable for both beginners and experienced trekkers.
Q: Is it safe to travel to Swat?
A: Swat has become a safe and popular tourist destination in recent years, with improved security measures.
Q: What local dishes should I try in Swat?
A: Don't miss the opportunity to savour the local Pashtun cuisine, which includes delicious kebabs, pulao, and chapli kebabs.
Q: How can I get to Swat?
A: Swat is accessible by road from Islamabad and Peshawar, with scenic routes that offer breathtaking views.
References:
Ghani-Ur-Rahman. Persistence of Pre-Islamic Decorative Patterns in Swat. A Wooden Mosque from Shangla District.Vol. 34, Nov.1, July 2011