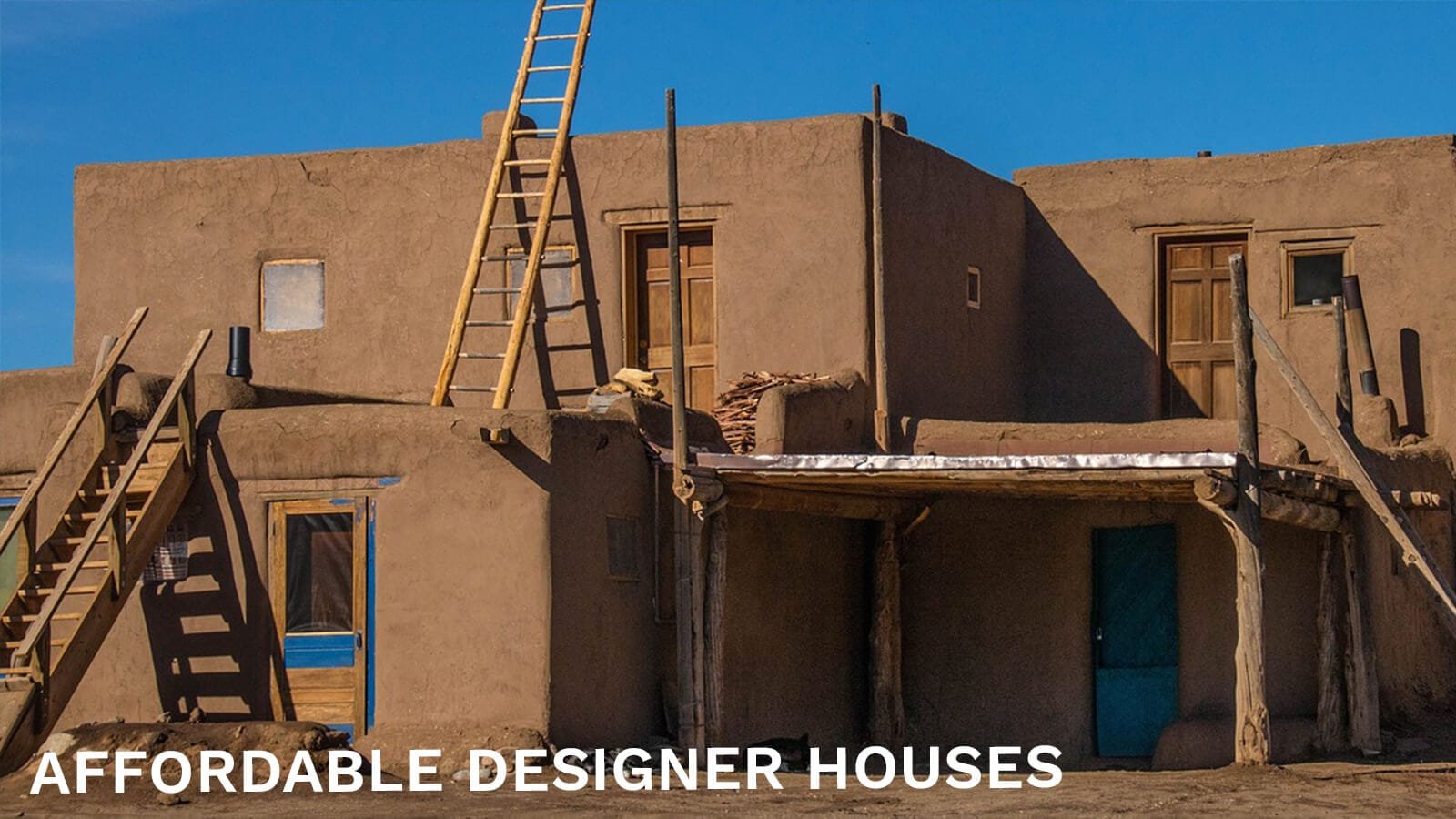 Affordable Designer Houses: Modern Architecture 
Receiving architectural design services was widely considered a luxury practice of the wealthy. However, its broad social orientation, problem-solving practice, and critical thinking aspect suggest that it can be removed from the category of luxury designs and it has to be removed from this category.
Today's population rapidly increases with resource depletion, economic and environmental crises, and rising poverty. These are just some actionable problems architects can address through their design practices. Normalising social housing or providing services of professional architects to society en masse and advocating for urban improvement projects is necessary, especially in third-world countries.
Design Strategies for Architects to Create Affordable and Functional Housing
Besides making their designs affordable, architects can take several approaches to ensure the lower-income strata aren't condemned to struggling in the periphery. Utilising low-cost materials, optimising the use of space, and incorporating energy-efficient features must be the foremost consideration of housing projects. Architects may also work with non-profit organisations, government agencies, and other stakeholders to provide exclusive design-based services and develop housing solutions that meet the needs of low-income communities.
It is important to note that designing affordable houses or solutions can be challenging, as architects must balance the user's needs and keep the costs low with the need to create functional and durable buildings that meet the needs of their occupants. However, with careful planning and innovative design solutions, architects can design residential houses, apartments or projects that are both affordable, require comparatively less maintenance and are of high quality. The world is replete with examples of architects who make significant design breakthroughs every year in this regard.
"Housing designed as a way is not just a shelter against the environment, itis a tool to overcome poverty." -Alejandro Aravena
 Primarc Studio architecture and interior design firm, has been providing its services in Islamabad, Rawalpindi, Peshawar and Swat region for a long time; we also offer custom solutions for all architectural design services at a reasonable rate. Of course, not at the level where a normal draftsman is providing their service, but as we like to call it, providing architect-designed designer houses at reasonable rates. We provide our services as a one-stop complete solution and always stick with our projects and clients until the finishing touch has been integrated into the house.
Importance of Planning of the House Than the Interior Finishes of the House
 A house's planning and interior finishes are essential factors that can impact a home's overall functionality and enjoyment. Many people brush off interior planning of the house; they want to keep it the same and not make it adapt to the new constraint of the new plot, constrained budget or surrounding area.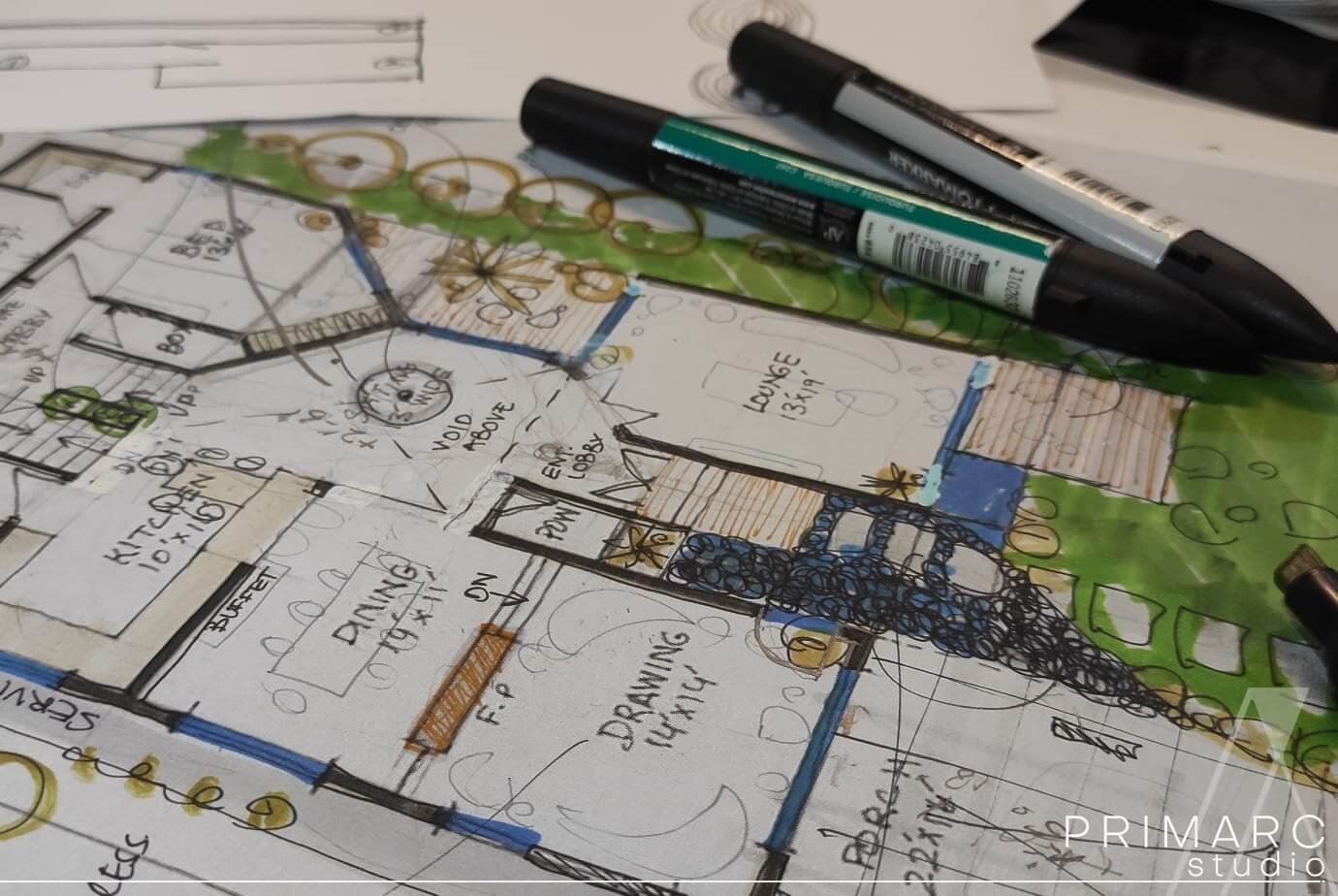 Typical plans are chiefly used in Pakistan, and we also educate our clients to convert the house plan to their living patterns and style. Interior design, furniture, and exterior design are other aspects that enhance the plan's beauty, then vice versa.
 Planning is the key to realising a home's potential for practicality and efficiency in its design. These include the quantity and layout of rooms, the home's circulation, and the placement of windows, doors, and other fixtures. It's vital to remember that your project's plan and layout have been designed specifically for your daily life routine, so only some have to agree with it. This makes living in a well-planned home more rewarding for its members.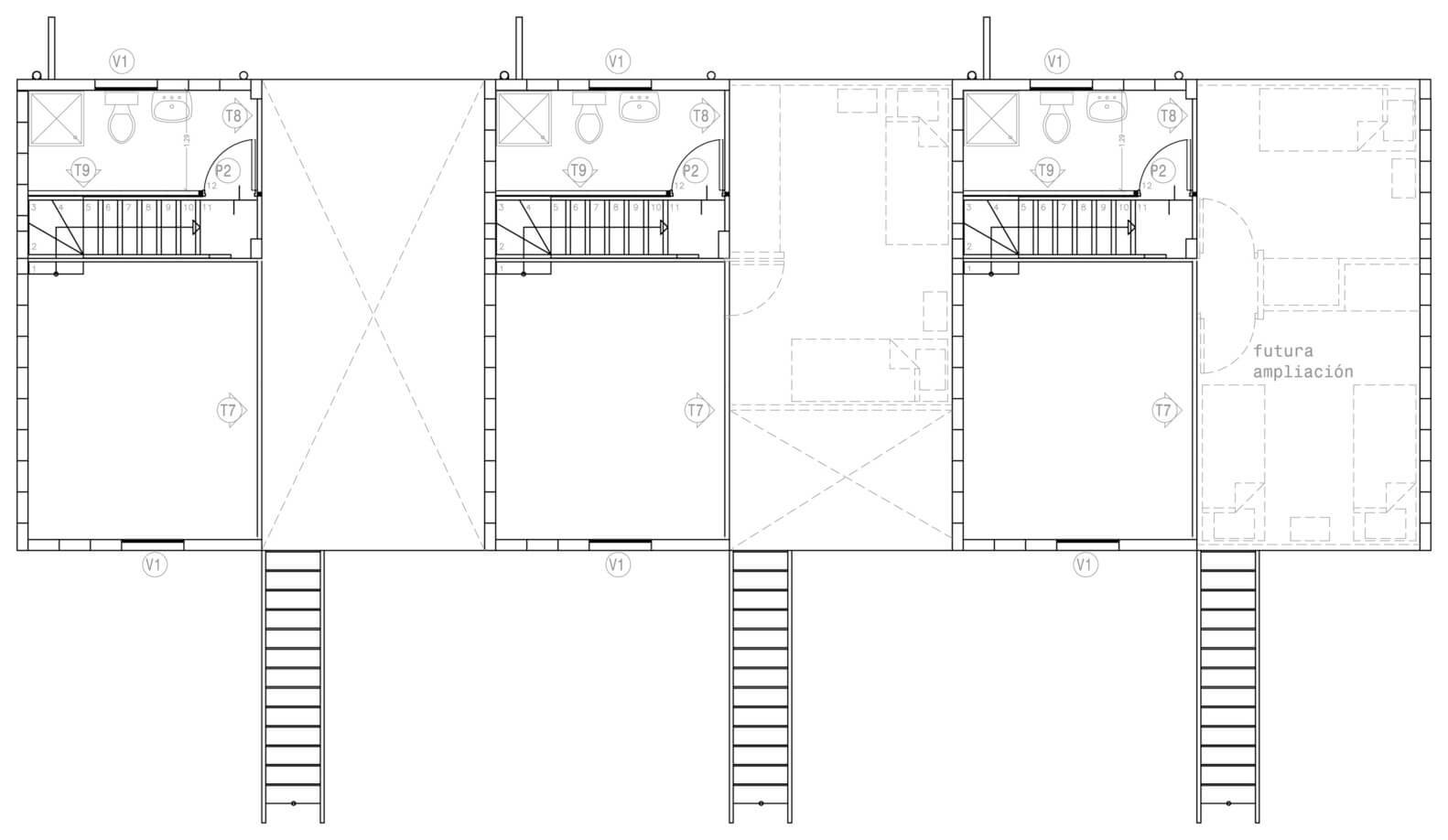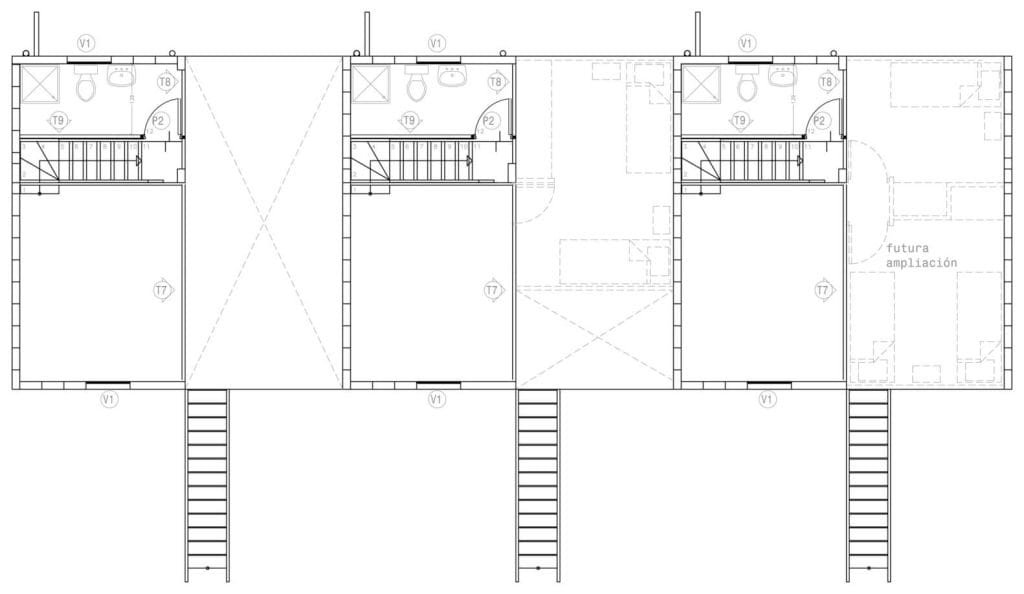 Flooring, paint, and fixtures are all examples of interior finishes that can significantly impact a home's aesthetics and future practicality. These finishing touches not only affect the home's durability and upkeep, but they can also contribute to a unified design appeal and development.
 Suppose you have a lot of foot traffic in a certain location or project, for instance. Consider using a more durable flooring material other than wood and go for ceramic tiles or granite. Installing energy-efficient appliances and lights might help you save money.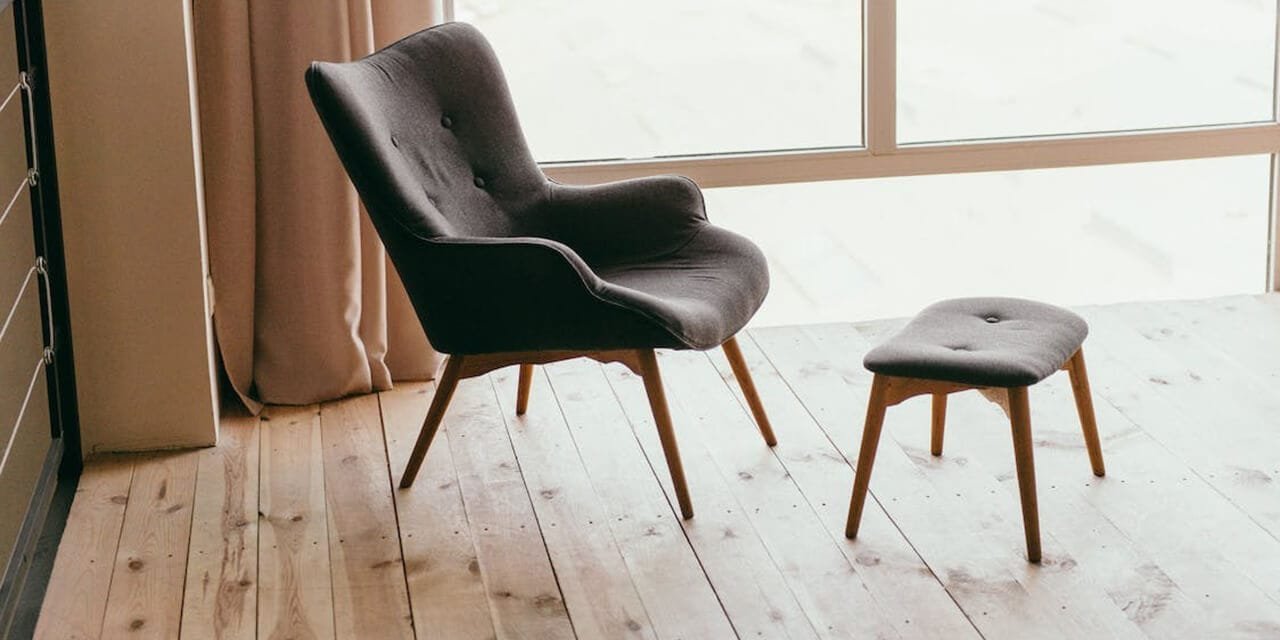 We always suggest tips like these to our clients so they can make an informed decision. We also recommend what services a client should target regarding their budget; if they have a low budget, they should not opt for interior design, or we offer some service as complementary to make sure the project's potential isn't rendered useless, as the client satisfaction at the end of the day is one of our goals.
 "We must invest in affordable housing, quality education, safe parks and green space, good paying jobs, comprehensive mental health and trauma services, and other supports that will help all of our people." –Cori Bush.
Professional Architects: Home Designers Face Challenges Head-On
 Designing affordable housing can be a challenging task even for the best architects, as architects must balance the need to keep costs low with the need to create functional and durable buildings that meet the needs of their occupants.
Some of the challenges that architects may face when designing affordable housing include:
1. Extensive Experience in Ways to Use Low-Cost Materials
Architects must often find inexpensive materials that are still durable and attractive materials. This can be challenging, as some low-cost materials may have a different quality or aesthetic appeal than more expensive options.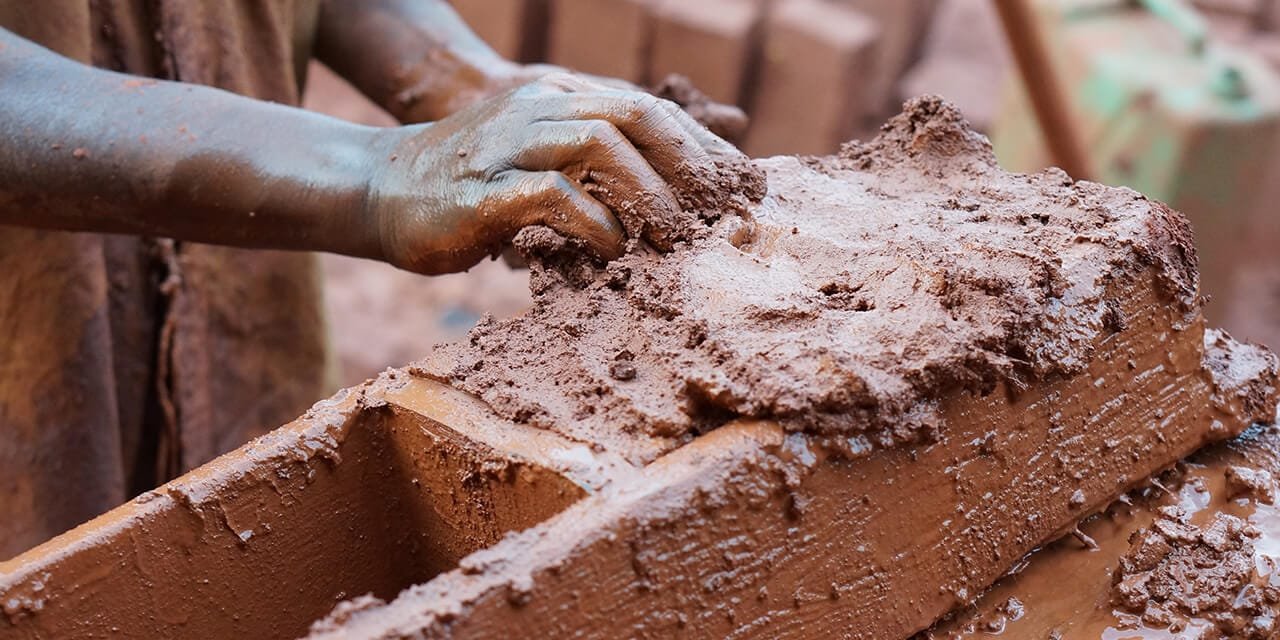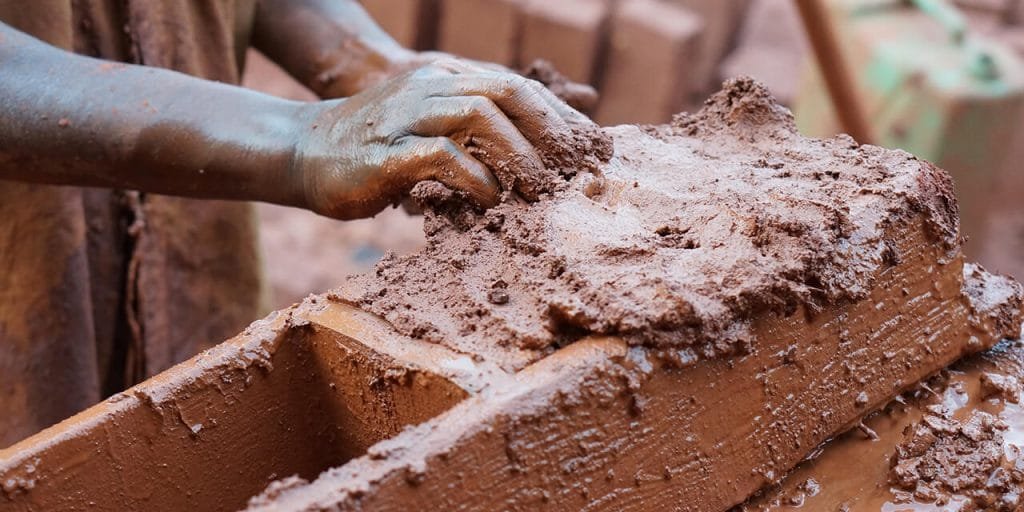 It is the creativity of the architecture firm or team to choose materials in a budget that go well with the design concept or philosophy. Adobe houses, common in developing countries like Mexico and Spain, are an inspiration and example of such types of houses which lack aesthetic appeal but maintain pragmatism.

2. Maximising the Use of Space with Interior Designers
To keep costs down, architects must often design houses that are smaller and more efficient in their use of space. This can be challenging, as it requires careful planning and consideration of the needs and preferences of the occupants.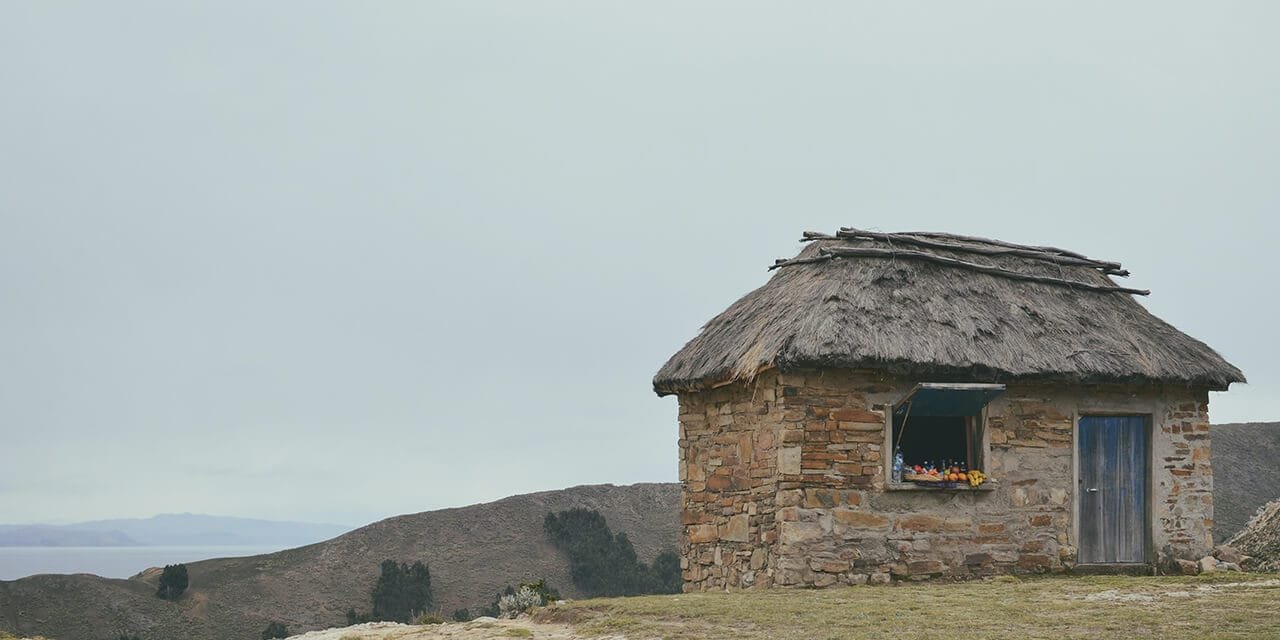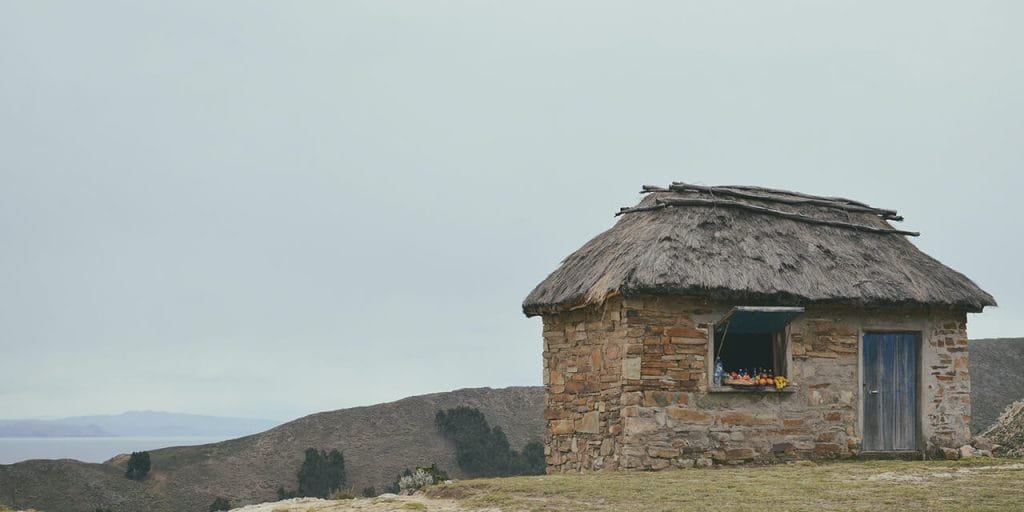 Impoverished areas of cities like New York or Japan are infamous for their notoriously small spaces, which they rent at extortionate prices. While some of the better quality residential, commercial, and apartments maximise the potential of the one-bedroom to include a bath, kitchen and storage space, in some instances, they need more comfort level.
3. Meeting Building Codes and Regulations
Housing must meet the same building codes and regulations as other types of housing as laid out by different authority bodies, which have been made after consultations with town planners, architects and engineers from PCATP (Pakistan Council for Architects and Town Planners) and which can be a challenge for architects who are working with limited resources with almost every project.
Many draftsmen or even engineering companies may offer architectural services at a cheap rate for their already made templates, often provide little to no changes to the initial plan, and cannot make any changes to the design layouts as they don't have the architecture design sense required in implementing and dealing with clients requirements. A quote by Priya Kumari Prasad goes very well: "Anyone can be a teacher, but not everyone can teach."
 4. Using Prefabricated or Modular Construction in Modern Architecture
Prefabricated or modular construction involves building parts of a structure off-site and assembling them on-site. This approach can be faster and more cost effective than traditional construction methods, resulting in more efficient use of materials.
Recent research has led to portable homes that self-assemble when they arrive at their destination. We can use a part of this modular construction, and use it as our roof, because no more room will ever be added to the top of the house, and thus will not exceed the maximum bearing capacity. Because appropriate insulation reduces heating and cooling costs, the total savings from using a modular construction approach will always outweigh those from using a full concrete slab.
5. Integrating Energy-Efficient Features
Features like solar panels and energy-efficient appliances can help lower a building's current and future operating costs. Architects may make cheap homes more environmentally friendly and pocketbook-friendly by including these elements in the building plans.
It has been an ongoing challenge for developing nations and governments committed to sustainability to harness natural resources like rainwater, wind, and waste to power energy and water pumps.
6. Designing for Adaptability and Flexibility in Modern Architecture
Architects need to build flexible and adaptable homes to fulfil the ever-changing needs of their tenants. Modern houses, where inhabitants may be more prone to move or have a more fluid household composition, can benefit significantly from this.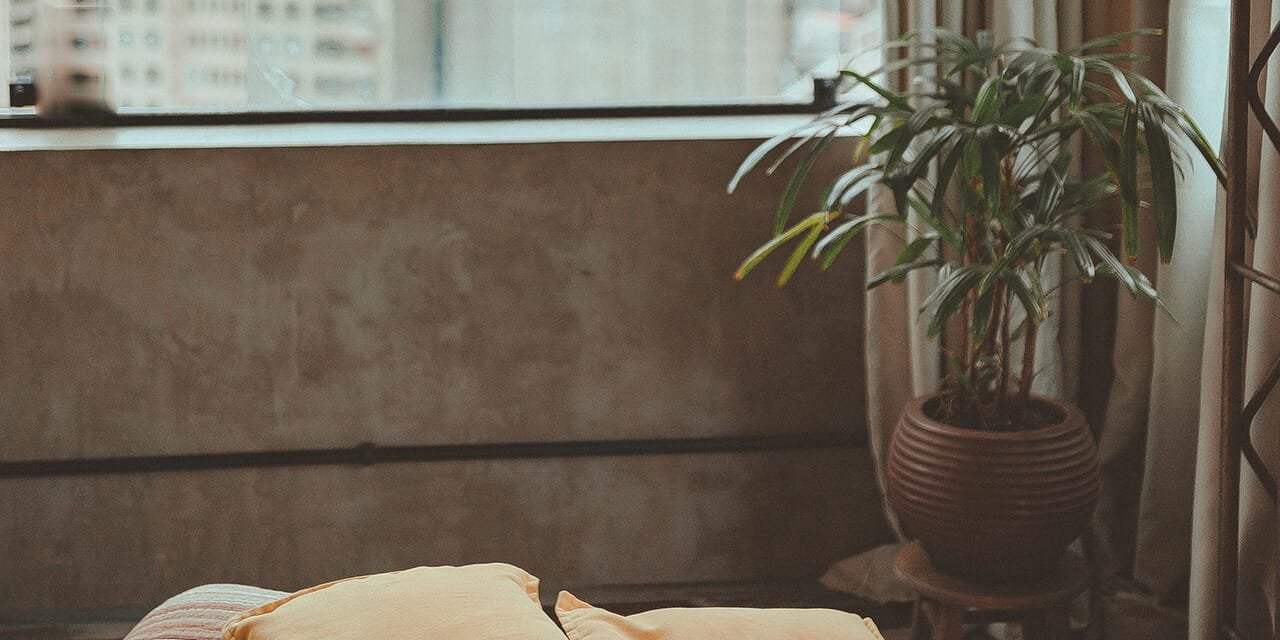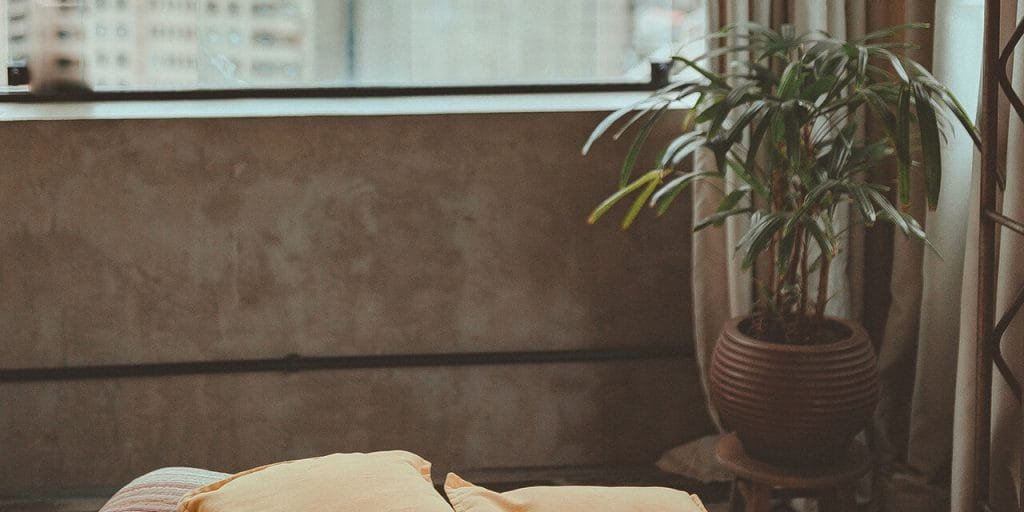 Most people need more resources to provide sufficient homes for their expanding families. People should seek the assistance of architects instead of untrained professionals like draftsmen and structure engineers to get the most out of their dwellings. Like in our project executed in Harley Street, Rawalpindi, a humble small home, had its layout designed in a space-utilising way so the kids could share a room yet have their own space.
7. Utilising Small Spaces in Modern Architecture
Architecture firms or architects can easily design small, efficient houses that make the most of limited space due to their extensive experience in the architecture and construction field. This can be particularly useful in urban areas, where land is at a premium.
Instead of turning basements into dump stations for storage, architects are making people realise the full potential of basements by turning them into functional rooms that are well connected with the ground floor by playing with the levels of the house and also integrating it with natural light. 
8. Collaborating with Other Professionals and Organizations
Architects can work with non-profit organisations, government agencies, and other stakeholders to develop comprehensive, affordable housing solutions that meet the needs of low-income communities.
Designing orphanages, entrance gates, virtual reality based on a client's concept, retirement homes, homeless shelters, and kitchens for people in need also require the expertise of architects to ensure easy access for every individual, commercial and corporate teams alike.
Best Modern Architecture in Islamabad Rawalpindi: Designing Inspired Living
 Primarc Studio believes they have the best architects in taking these and other innovative approaches. Suppose you are looking for the best architects in Islamabad and Rawalpindi, or anywhere in Pakistan, who are driven by their passion for creating affordable housing solutions that are functional, sustainable, and accessible to people of all income levels. 
In that case, Primarc Studio is the company for all your requirements.
You can contact Primarc Studio – Architecture and Interior Design studio for your next architectural design, whether in Rawalpindi, Islamabad, Swat, Peshawar or anywhere in Pakistan. You can contact us via phone, email at primarcstudio@gmail.com or social media like Instagram, Facebook, or whatever suits you. 
 "Imagine a safe city with all the affordable housing we need, a city that uses its resources to help lift the marginalised up and into stability." –Ted Wheeler.
 A designer house for us is a house which is built within the budget of the client. A project can include something other than modern architecture or interior design to become the next residential project in Pakistan. Still, it has to cater to the client's needs and requirements. Whether those clients are looking for residential, commercial or corporate projects, our architects try to bring top-notch quality and innovation.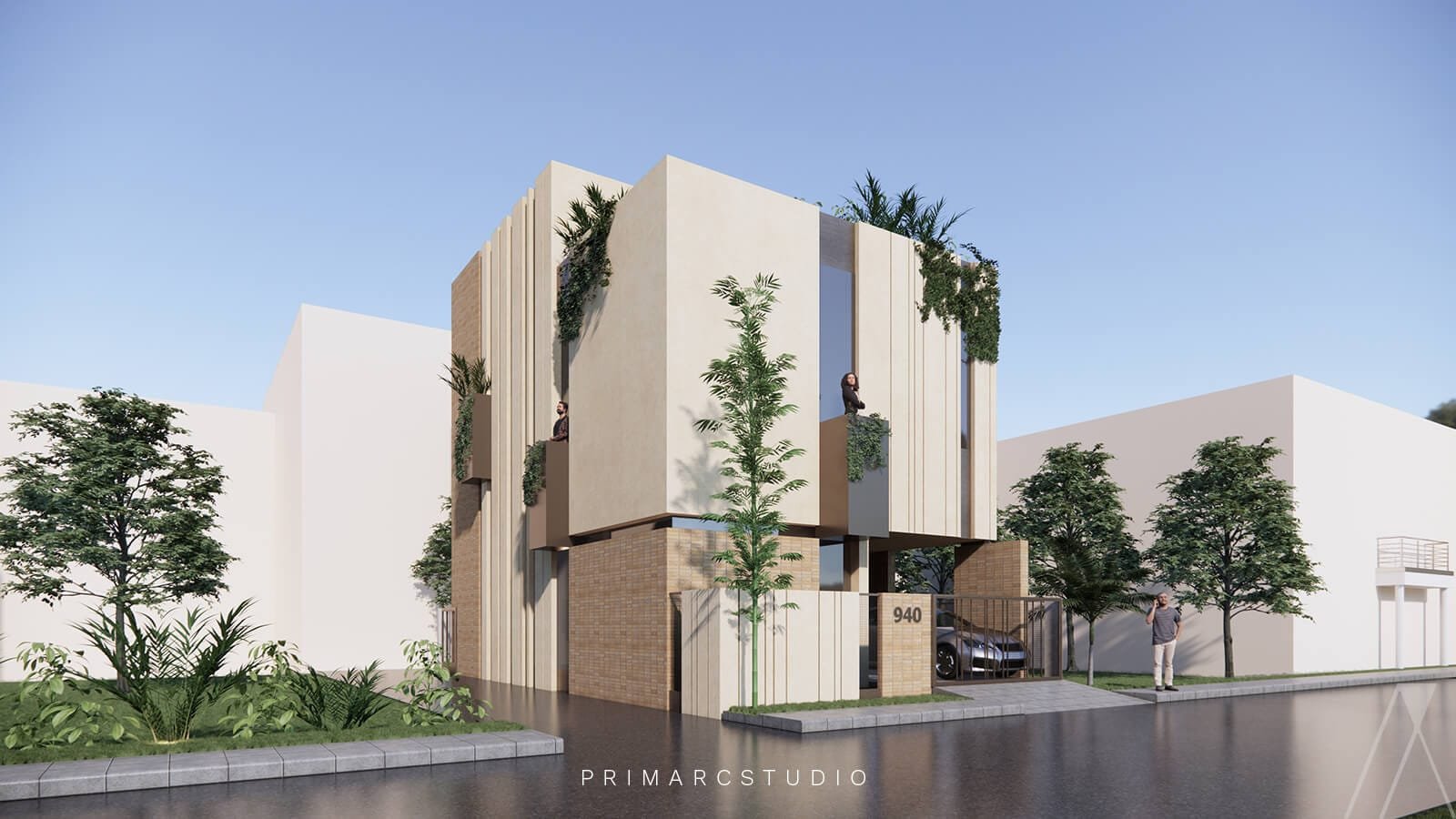 By creating functional, sustainable, and accessible living environments for people, Primarc Studio aspires to impact Pakistan's vibrant communities positively. They approach each project as an opportunity to stretch their concept of innovation, creativity and develop innovative solutions to complex design problems.
Frequently Asked Questions – FAQs
Question. Is building a minimalist house cheaper?
Answer. Minimalist homes are affordable because they focus on necessities and reduce unnecessary features. This allows for a great home that requires less money and maintenance, giving more time to spend with family.
Question. How to build a cheap house?
Answer. To build a cheap house, simplify its design or try a tiny home. Hiring an experienced home builder or becoming a general contractor can save costs. Get design plans approved, budget, schedule and price out all items, and choose building materials wisely. Buying materials at a discount can also help; architects can help you.
Question. Does a larger house lead to more happiness?
Answer. According to Sonja Lyubomirsky, the pleasure of a bigger house is outweighed by the stress and worry of paying for it. Research indicates that experiences, rather than material possessions, make us happier.
Question. Is building a house cheaper than buying one?
Answer. Typically, buying an existing home is cheaper. Looking at the current trends and the volatile nature of dollars, the cost of materials is rapidly exceeding, which increases the cost of construction during the project. Materials used in already-made homes are questionable, and the maintenance cost is higher than the typical homes.
Question. How much will building a 5-marla house in Pakistan cost in 2023?
Answer. Based on a general estimate, the total covered area of a typical double-storey house is 2,250 square feet. Including shade and other extra items, it becomes 2,325 square feet. Here are the finished cost calculations: 
2,325 sqft (covered area) x 3,500 Rs per sqft (construction cost – B+) = 8,137,500Rs approx.

2,325 sqft (covered area) x 4,500 Rs per sqft (construction cost – A) = 10,462,500Rs approx.

2,325 sqft (covered area) x 5,500 Rs per sqft (construction cost – A+) = 12,787,500Rs approx.
Question. Is it better to buy a new house or an old house? 
Answer. Newly built homes may initially cost more than older houses. Lower energy bills and maintenance costs may be more cost-effective in the long run. Suppose you prefer the convenience of a straightforward purchase and the ability to customise your home. In that case, newly built homes can be a great choice.