Masterplanning in Architecture
The Importance of Masterplanning in Architecture
Masterplanning in architecture is a concept that often goes above our heads. Typically, it refers to the process of designing and planning the layout, appearance, and functionality of a large-scale development project, such as a new community, campus, complex, or neighbourhood. It contains a detailed plan that not only outlines the overall vision for the project but also specifies guidelines for the design and development of the various components of the project; buildings, streets, parks, and other amenities. And these amenities usually require the consultant and involvement of MEP (Mechanical, Electrical, and Plumbing) engineers and structural engineers in the project.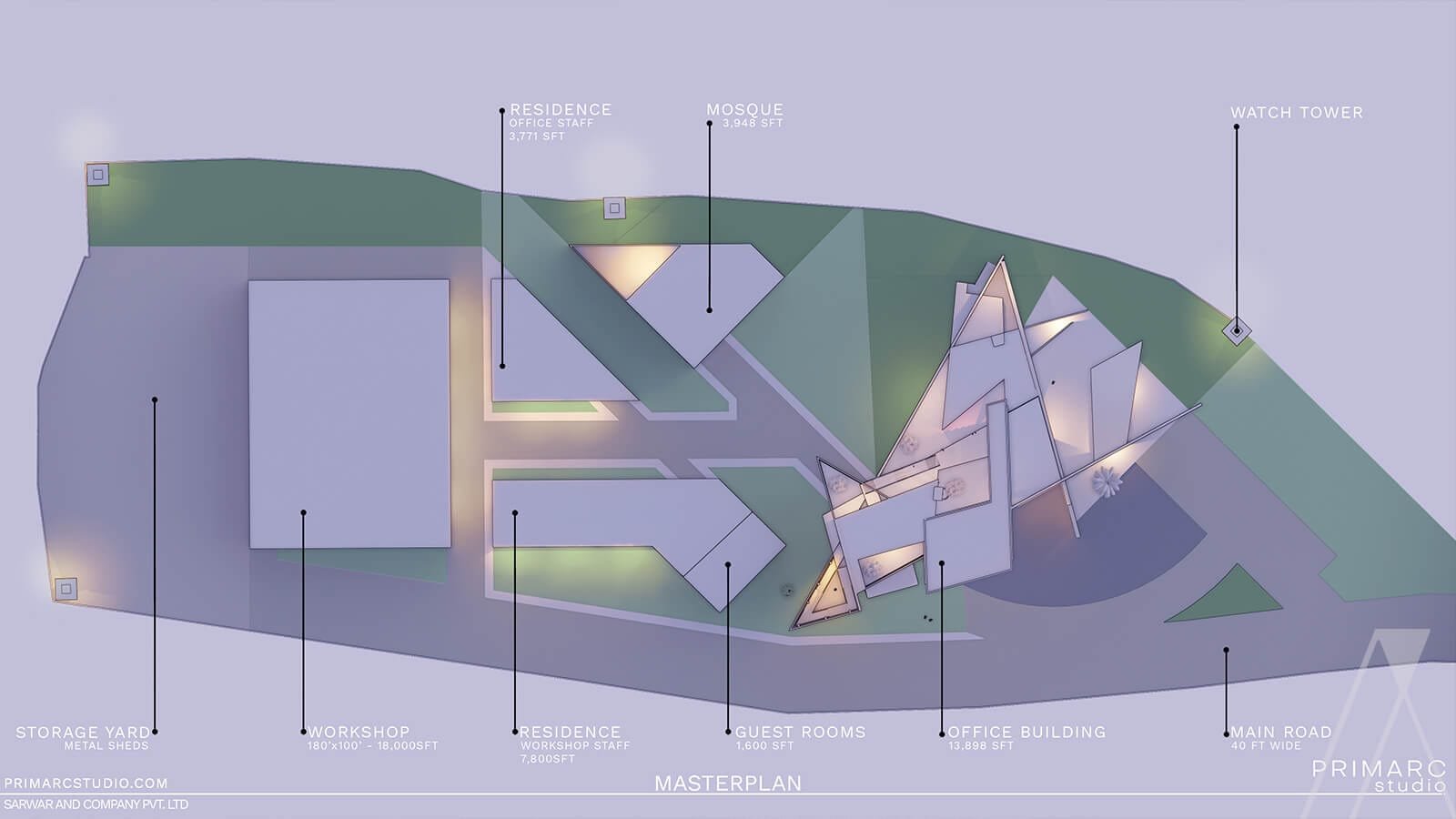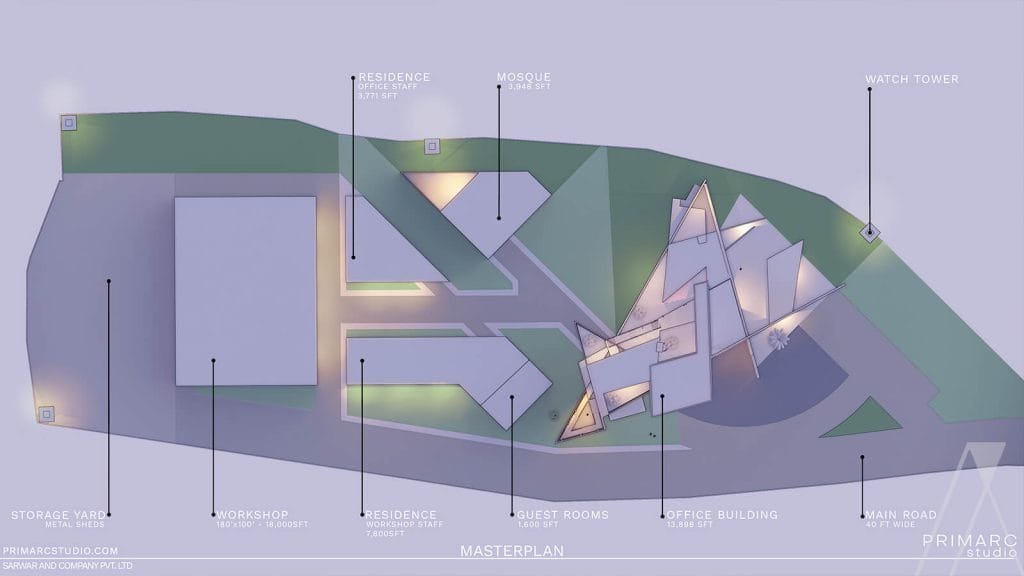 Masterplanning helps ensure the project is well-organized, functional, and aesthetically pleasing. It also coordinates the project's various elements, including infrastructure, transportation, and environmental considerations, to ensure that they work together seamlessly. For example, the masterplan of Islamabad, Capital Development Authority (CDA), is responsible for ensuring that any development that happens should be done according to Islamabad's initial and finalized master plan. As the architect who designed Islamabad, Constantinos Apostolou Doxiadis, had envisioned those areas to cater to the needs of a particular demographic. And their master plan was finalized after many meetings and consultations with relevant authorities and engineers.
The full potential of the master plan can be met only when it is implemented fully to its designed restrictions. If one pleases a change in master planning, it should be done with the design architects and the concerned authorities recommendations.
Primarc Studio Offering Master Planning
Primarc Studio also offers master planning. The team is experienced in taking all aspects of master planning into consideration, including factors such as zoning, infrastructure, transportation, and land use.
Master Planning First Phase: Analysis
When we work on a master plan, we first conduct a thorough analysis of the site and its surrounding area to understand the current conditions and potential opportunities. We consider topography, climate, existing land uses, and community needs.

Master Planning Second Phase: Visualizing
Next, we create a vision for the area that considers all the different uses or programs for the site, such as residential, commercial, and public spaces. We also think about how the area can be linked to its surroundings and how it can look and operate as a whole.

Master Planning Third Phase: Planning
Then we develop a detailed plan that shows how the different uses or programs will be integrated and how the infrastructure and transportation will be designed to support them. We also consider things like sustainability and accessibility to ensure that the area is functional and livable, and inclusive for all.

Master Planning Fourth Phase: Execution / Design Supervision
Finally, we prepare detailed design guidelines and a phasing plan that outlines how the area's development will take place over time. This helps to ensure that the development is done in a coordinated and cohesive way and that it is completed on time and on budget.
In short, master planning is a comprehensive and holistic approach to land development that considers all the factors that will affect an area. Due to its focus on all details, it is an essential step in architectural design to ensure that the development is done in a sustainable, livable, and inclusive way. At Primarc Studio, we're experts in master planning and are here to help you create the best development plan for your land.
Read on to discover how we provided this service to our clients.
Case Study of Master Planning in Architectural Project by Primarc Studio
At Primarc Studio, we've had the opportunity to work on many different development projects. One thing we've learned is that master planning before the project always leads to a more successful outcome.
One of our recent projects, Sarwar and Company Pvt. Ltd. (SCL), was an extensive development that included residential, commercial, office, and public spaces. The client came to us with a vision for the area but needed to figure out how to make it a reality.
We began the master planning process by doing site visits with our team. It helped us get a feel of the area and experience the surrounding environment to ensure we made the right decisions in future steps. Next, we examined the topography and made a note of the existing land uses and community needs. All these observations helped us to make a detailed analysis of the site location. It also enabled us to discover opportunities for our client's benefit and become prepared for potential challenges.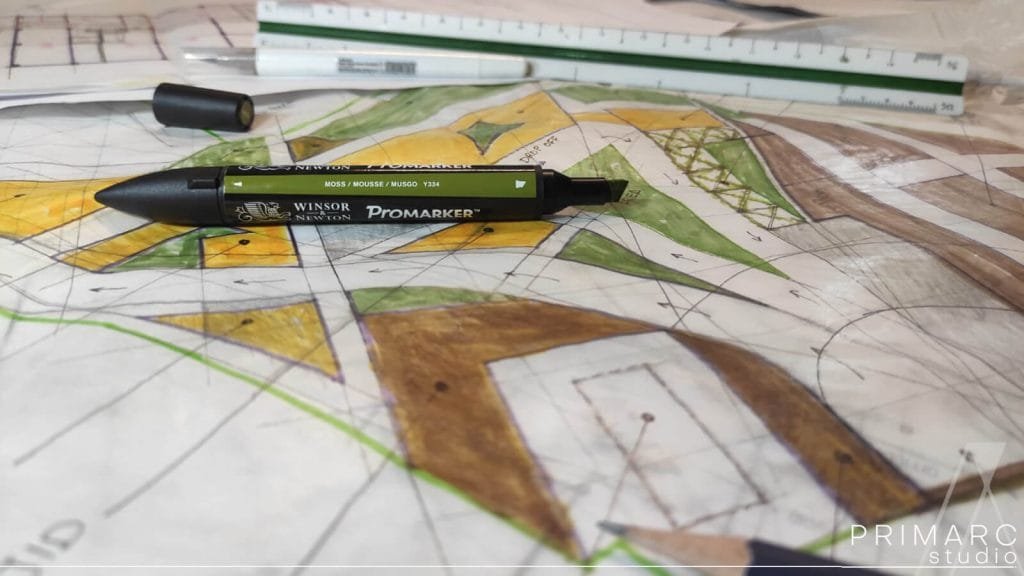 Our following step was to head to the office and hit the desks. We started working on a vision for the area that incorporated all the different uses the client had specified. As the headquarter for SCL Pvt. Ltd. building, we had to cater to each aspect and make it attractive for all uses. Pragmatic and aesthetic was the fundamental idea behind each detail of the design. The highlight of the building was accessibility integrated with features that catered to each aspect. The office employee should be as pleased to enter the building as a child entering a candy shop. Hitting this nail on the head wasn't easy, but it was worth it!
With that information in hand, we were able to continue forward with the building's blueprints and construction with complete assurance. The client was surprised, pleasantly so, when they discovered how their commercial spaces began selling like hotcakes once the design was presented to potential buyers. The building was well-received by both the business's owner and its employees because it provided comfortable living quarters close to the company's headquarters without intruding on either party's privacy. They could envision their lives and significant milestones in that building. In the end, it was really heartening to see the project come to life because it celebrated all aspects of life and the people who yearned to be in it.