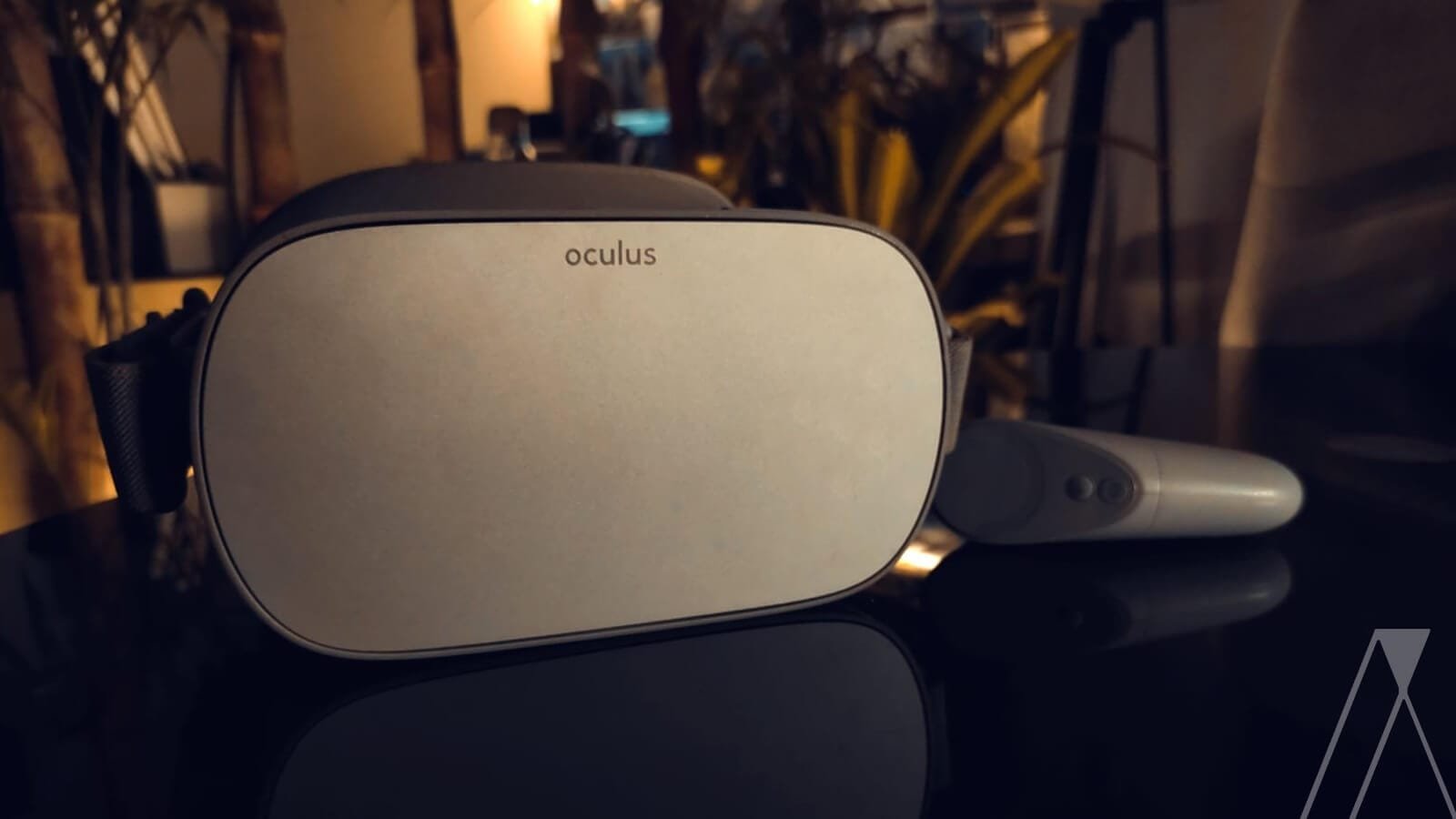 What is Virtual Reality (VR)
What is Virtual Reality?
Virtual reality (VR) is a technology that allows users to experience and interact with a computer-generated environment in a way that feels real and immersive. At Primarc Studio, we understand that sometimes it can be difficult for our clients to visualize their new homes based on 2D floor plans and static renders alone. That's why we've invested in cutting-edge virtual reality (VR) technology to help bring our clients' homes to live in a fully immersive and realistic way.
With VR, our clients can take a virtual walkthrough of their new home, explore every room and corner, and get a sense of their space's layout, flow, and scale. The benefit of this feature is the preemptive opportunity for the clients to observe each and every aspect of their design from the inside. This chance to personally explore the layout gives them the flexibility to make changes before the construction starts.
In addition to providing an immersive experience, VR allows our clients to customize their home design to their preferences and needs. They can experiment with different design options, such as different materials, colors, and finishes, and see how each option will look and feel in the space. They can experience it so immersively, like standing in front of it and viewing it themselves. This allows them to make more informed decisions about their home and interior design and ensure they get exactly what they want.

We also use VR to simulate different lighting conditions, such as natural light, artificial light, and different times of the day, which we believe are essential to our architectural design. This helps our clients visualize their home's appearance under different lighting conditions and plan accordingly.
Another great feature of using VR is the ability to place furniture in the virtual room, which can give clients a sense of the room's scale and layout and help them plan the best arrangement of furniture in their space.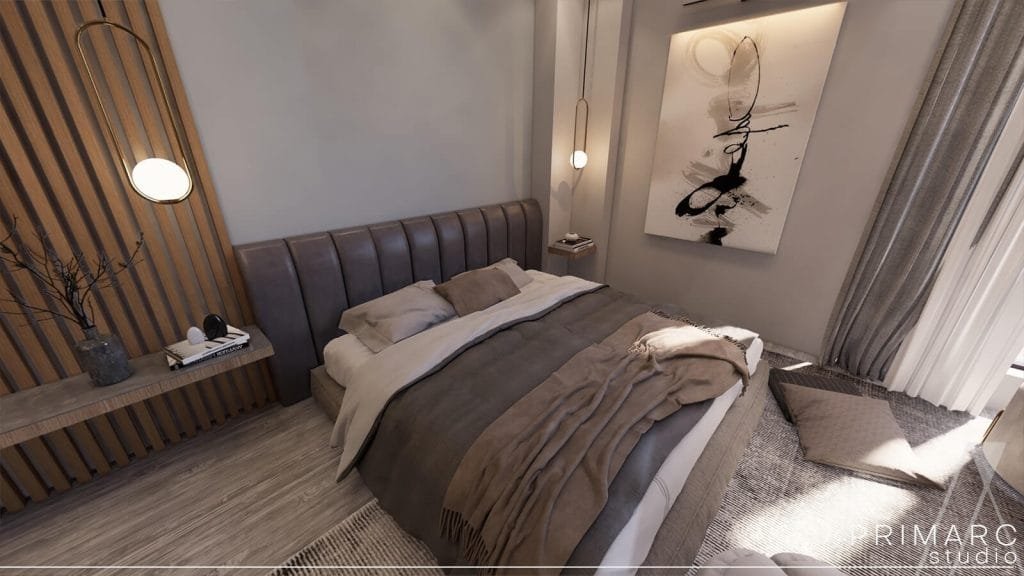 In a nutshell, we as an architecture firm, Primarc Studio think virtual reality technology is an invaluable tool for helping our clients in Pakistan better visualize their new homes, as it gives them a realistic and explorable environment in which to experiment with design options and ultimately make better decisions about their home's construction.
Residential Design: A short walk down the VR lane with Primarc Studio
At Primarc Studio, we had the pleasure of working with a client looking to build their dream home in Islamabad, Pakistan. They had a clear vision of what they wanted but needed help to visualize the space based on floor plans and blueprints. That's when we suggested using virtual reality (VR) technology for this residential project to bring their home to life. We created a VR walkthrough of their home, which allowed them to become more involved in the process and use this opportunity to make whatever changes they preferred.
Suffice it to say our client was amazed by the experience. They could walk through their home as if it was already built, already picking out which rooms would suit each family member. Additionally, they were also able to customize the design of their home. After all, it turned out they were going through with our recommendation of colors and furnishings!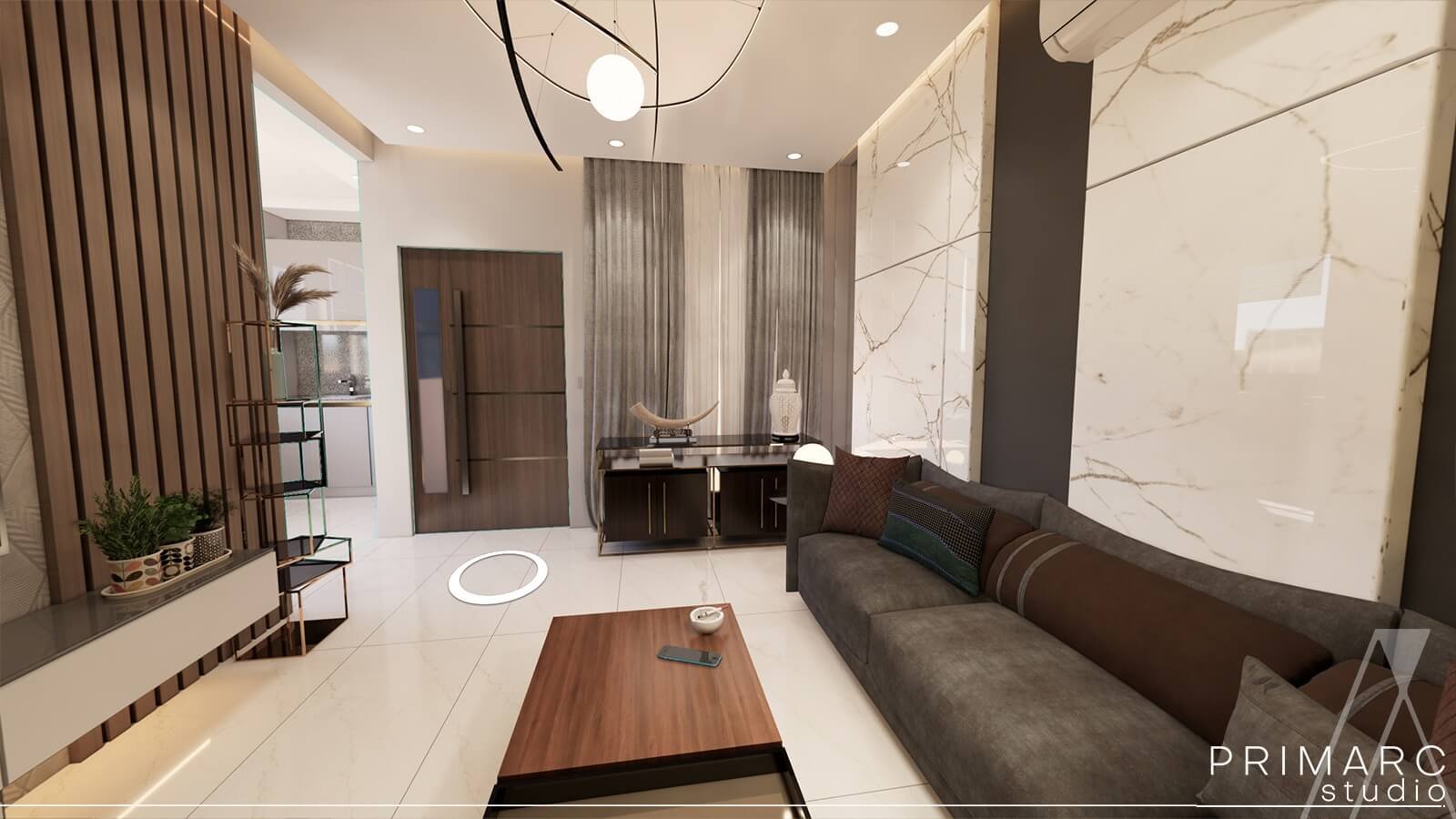 The purpose of VR technology in this project was to serve meaningfully as it helped to make critical choices with an open mind and easiness, which is rarely available once it's all set in stone. Moreover, the client was convinced to opt for weatherproofing. He later called to express his gratitude as his house has been thriving under the seasonal extremities with little to no trouble.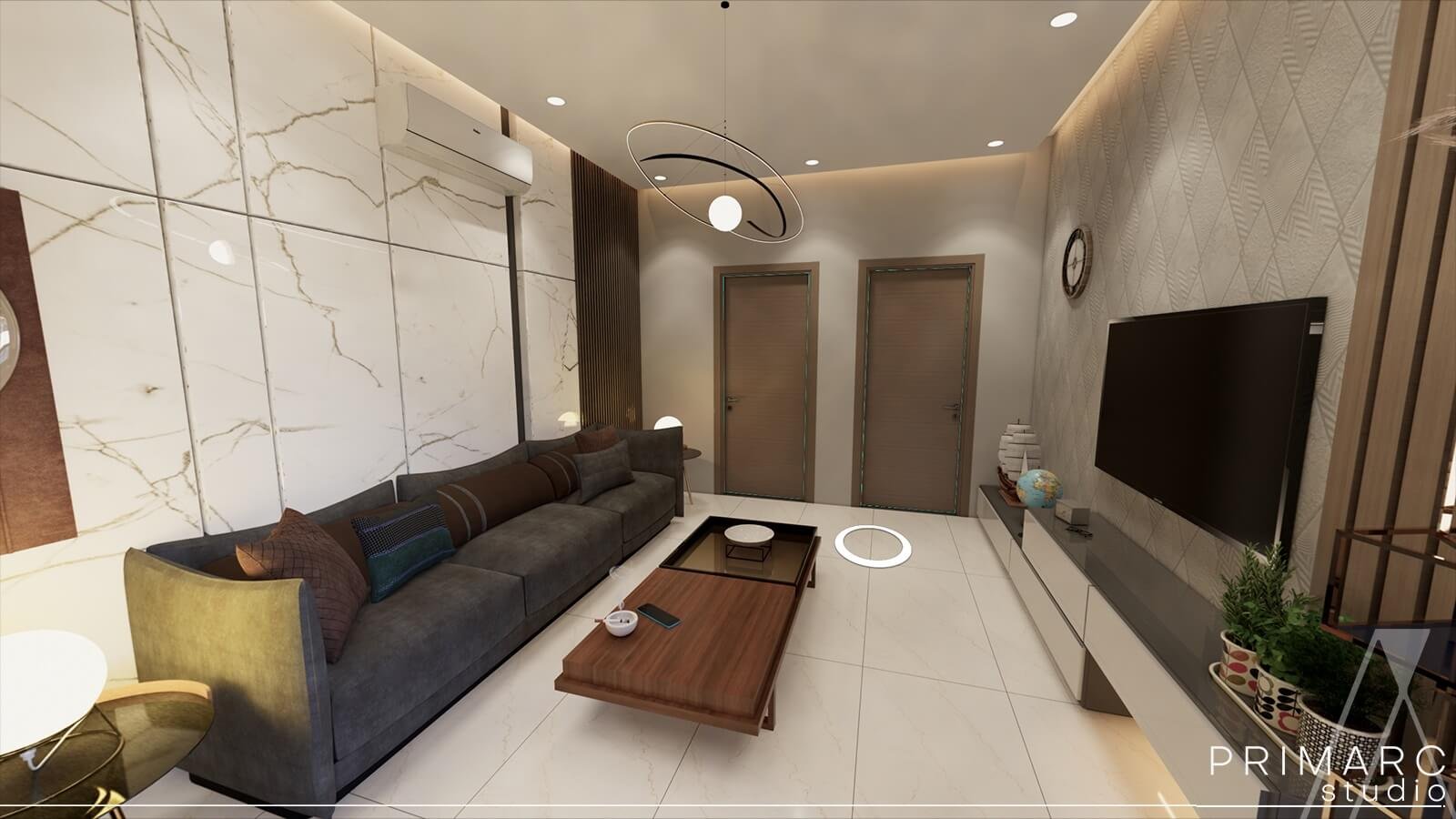 Thanks to VR technology, our client could clearly imagine their home before it was built. They could make informed decisions about their home design and lock in their final designs with confidence. Overall, it was a great experience working with our client, and we were happy to see how VR technology helped them bring their dream home to life.
Bringing Commercial Architecture / Real Estate to Life: How Primarc Studio is Using VR to Enhance the Buying Experience
At Primarc Studio, we understand the importance of visualizing a space before making a purchase, especially when it comes to commercial plazas, shopping malls, and apartments. That's why we use virtual reality (VR) technology to help our clients sell these spaces more effectively. Because we believe our client's success is our success.
One of the main ways VR technology helps us sell commercial spaces, malls, coworking offices, parking lot, and apartments is by providing immersive walkthroughs. Potential buyers can explore the space as if they were actually there, living with their families or by themselves. This allows them to envision themselves in the space, making them more likely to consider purchasing it. We also make it a point to highlight the attractive features of all our designs; amenities, spectacular views, the convenience of mobilization and infrastructure, etc.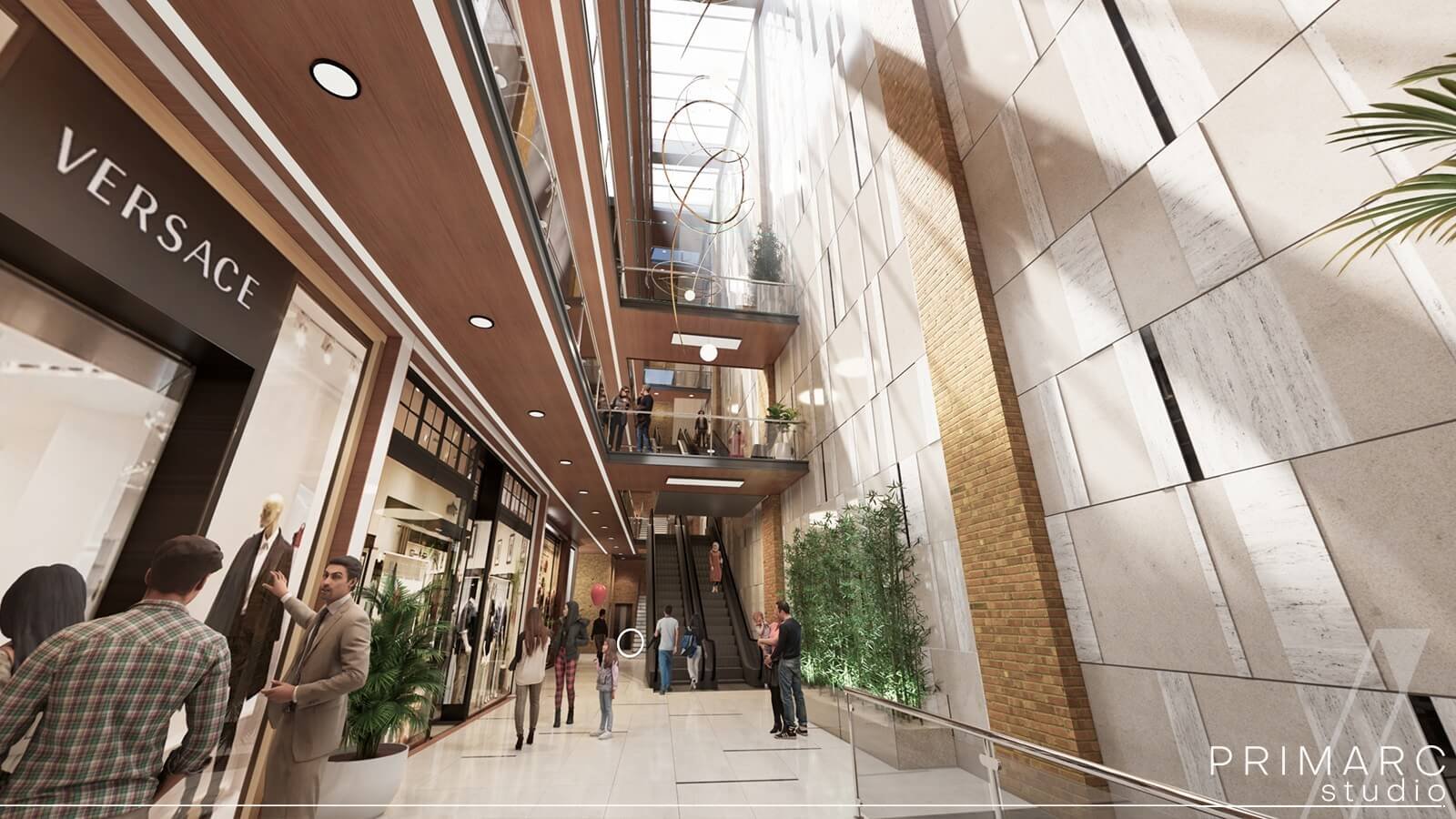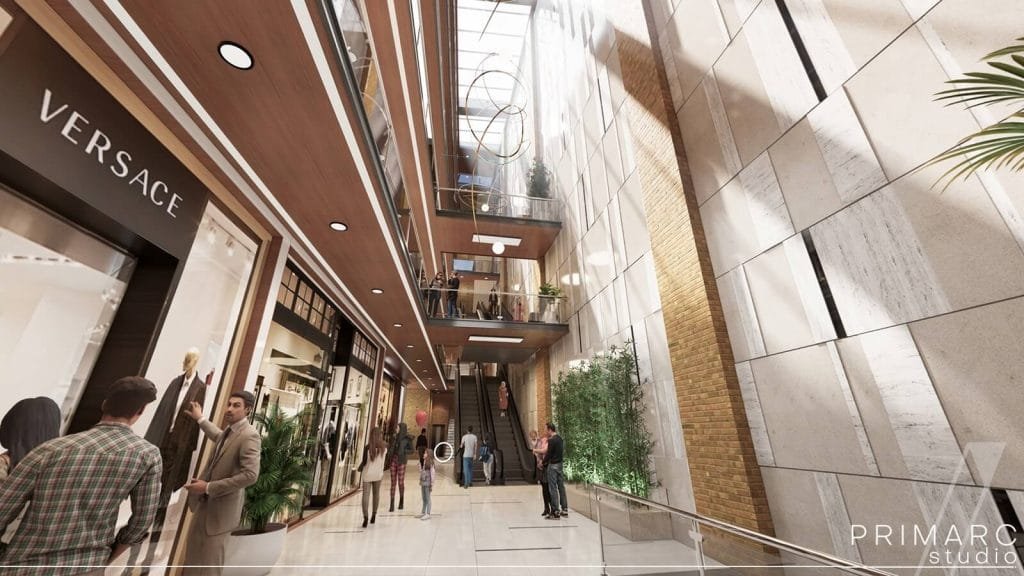 Being an architecture firm, and providing services of Architecture design along with interior design, we also use VR technology to create customizable designs for commercial spaces, malls, and apartments; this allows potential buyers to see the area in different designs, styles, and finishes. A boutique owner can customize windows to help display their best products; meanwhile, a retail store can sport its brand identity. Similarly, bachelor's requirements vary from those of a family of four or three. To appease each, we offer various trending and modern interior designs to prompt every customer to envision it as the perfect place for them.
VR technology also allows us to simulate different seasonal conditions and environmental factors. Localities near commercial suburbs will be sought out for their ease of access to local amenities, shops, offices, and transport convenience. Whereas, urban housing would be accentuated with scenic views of sunlight, greenery, and a peaceful ambience.
Overall, at Primarc Studio, we believe that VR technology is an invaluable tool for any architecture firm, helping our clients sell commercial spaces, malls, and apartments. It provides potential buyers with an immersive and realistic experience that allows them to explore, customize, and make more informed decisions about their potential purchases. All of these attractive VR-aided features help in selling spaces like hotcakes.